I once mused in this column that "summer in the city for me also means music in the city." It's not an especially deep statement, but it does suggest that experiencing sound in warm outdoor weather is different from listening indoors. Summer liberates music in Canada in a way other seasons cannot.
The advent of short sleeves, shorts-and-sandal weather means music lovers need no longer be confined to indoor spaces. We can enjoy music at a wide range of outdoor venues this summer. To name only a few: Harbourfront Centre, North York's Cultura Festival, Peeks Toronto Caribbean Carnival (commonly still called Caribana), Small World Festival, and Ashkenaz Festival. We can also experience global music at TD Sunfest 2018 in the parkland heart of London, and at Stratford Summer Music in the Ontario town Shakespeare made famous.
Many of these concert series feature music which reflects the diversity we see and hear around us every day.
Summertime concerts often cover a huge cultural range, sometimes with several genres on a single bill. It's an ideal opportunity to sample music you've been meaning to try – or never knew existed. The latter's a special treat for inveterate sonic explorers.
In this 2018 summer column I'll explore that en plein air experience as presented by three Toronto music festivals rich in global sounds.
Harbourfront Centre: Summer Music in the Garden, June 28 to September 16
We begin our summer global music journey at Harbourfront Centre, which I once called "the granddaddy of current Toronto summer music festivals." It has followed its multicultural mandate for more than four decades, presenting what it calls a cross-section of the "mosaic of cultures from within our country and around the world."
I've mentioned here before that I was a Harbourfront Centre early-adopter. I hadn't yet shared, however, that as well as being an enthusiastic audience member, I also performed there with various groups from the 1970s on. Bringing my children along when they were young to Harbourfront Centre's eclectic high-quality (and mostly free) music programming proved to be a summertime essential for our growing family. Along the way I learned a great deal about diverse musics there. Perhaps our kids did too.
Harbourfront's concert series Summer Music in the Garden returns for its 19th year by the shores of Lake Ontario. Located in the Yo-Yo Ma co-designed Music Garden, the free concerts are scheduled on most Thursdays at 7pm and Sundays at 4pm. Audiences are encouraged to sit on the lawn and to bring a blanket or lawn chair since bench seating is quite limited. Hats, umbrellas and sunscreen are wise options.
Summer Music in the Garden's logo is "Our garden is your concert hall." It's an apt description of the relaxed backyard-in-the-city environment you can expect, though you'd have to be in the upper one percent to personally own such a waterfront property.
This year's 18 concerts have been carefully curated by longtime Summer Music in the Garden artistic director Tamara Bernstein. They include outstanding local and touring artists performing in a wide range of music genres. Here are just three picks from the Music Garden's abundant 2018 crop.
July 1. Kontiwennenhá:wi and Barbara Croall: "Songs for the Women."
It's very fitting that Bernstein booked Kontiwennenhá:wi and Barbara Croall for Canada Day. Kontiwennenhá:wi (Carriers of the Words) have performed at the Toronto Music Garden as The Akwesasne Women Singers in the past. They return performing both received songs that are an integral part of Haudenosaunee life, as well as original repertoire.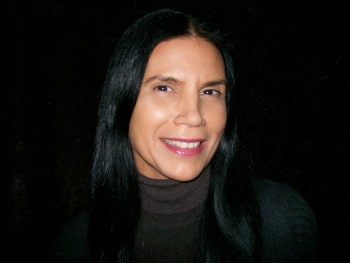 Odawa First Nations composer and musician Barbara Croall was (from 1998 to 2000) resident composer with the Toronto Symphony Orchestra. Her Summer Music in the Garden set features a performance of her Lullaby (2008) for pipigwan (traditional Anishinaabe cedar flute) and voice. The work is dedicated to the many Indigenous mothers whose children died at residential schools.
July 5. Kongero: "Scandinavian Songlines."
Formed in 2005, the popular Swedish a cappella group Kongero consists of four women folk music singers, Lotta Andersson, Emma Björling, Anna Larsson and Anna Wikénius. They have performed at major folk music, a cappella and chamber music festivals in Europe, Asia and the Americas. Their repertoire consists of a mix of traditional and original songs characterized by tight harmonies, lively rhythms and vocal clarity. They playfully call their genre, "Swedish Folk'appella."
Summer and beer go together for many Canadians, but how many a cappella groups can boast a beer named after them? This quartet can. Kongero is a bottled Saison/Farmhouse Ale-style brewed by Jackdaw Brewery in Sweden. Audiences can expect to hear excerpts from Kongero's four full-length albums, though sadly I saw no mention of samples of their eponymous ale.
August 9. Bageshree Vaze, Vineet Vyas and Rajib Karmakar: Satyam (Truth).
The Indo-Canadian dancer and musician Bageshree Vaze and tabla soloist Vineet Vyas both studied their respective art forms with the best in India. They have been part of the Ontario performing arts scene for over two decades. Currently based in LA, Rajib Karmakar is an award-winning electric sitar musician, educator and digital artist with ample international touring credentials.
Last year these three artists were commissioned by Opera Nova Scotia to create Satyam (Truth). Their opera is based on the love story of Savitri and Satyavan, first found in the Mahabharata, one of the two major Sanskrit epics of ancient India.
Small World Festival at Harbourfront Centre, August 17 to 19.
Harbourfront Centre is the venue for several other festivals this summer. For three days in August, this year's Small World Festival takes over Harbourfront's facilities for the first time. Placing its 17th annual festival at the height of the summer season in one of the city's premier summer cultural and tourist destinations is a bold and perhaps even risky move for Small World Music. On the other hand, the fit feels organic. The weekend celebration of "diversity through music" suits the mandates of both organizations well.
In a recent telephone interview with Alan Davis, SWM's executive director, he told me that this year's Small World Festival is inspired by the 30th anniversary of WOMAD. Founded by Peter Gabriel in the UK 36 years ago, World of Music Art and Dance was first produced in Canada at Harbourfront Centre in 1988. (I recall that WOMAD particularly well. I performed a concert there with Evergreen Club Gamelan on the outdoor Tindall stage, a stone's throw from busy Queens Quay.)
Davis noted that the "inspiration [WOMAD] provided created a direct line to the formation of Small World ten years later. Three decades on, this festival explores its legacy and how it resonates in multicultural 21st-century Toronto."
Small World's annual signature concert series is known for its "eclectic mix of top artists from around the globe and around the corner, representing the state of the-art in global sound," continued Davis. "Taking place on multiple stages, the mostly free program will attract a wide range of demographics, ranging from audiences that identify culturally with the music onstage, to mainstream music fans, families and tourists seeking a global cultural experience."
Davis makes a case for providing "a predominately free program in one of Toronto's premier summer locales helping to reduce the barriers in celebrating multiculturalism and enriching the cultural tapestry of our city." He projects the weekend will "draw over 25,000 participants from markets beyond the GTA, including Southern Ontario, Montreal and American border-states."
What will audiences see and hear? Davis aims "to continue to feature the high-quality presentations that the festival is renowned for. This includes international and Canadian artists from a diverse range of cultures, including but not limited to Korean, South Asian, Iranian, Latin American, Portuguese and Afro-Caribbean."
Given that the Small World Festival will be held in the middle of August, Davis was reluctant to nail down programming months prior to the festival. When pressed, however, he revealed to The WholeNote readers the acts booked at press time.
The wide-ranging mix includes Daraa Tribes (Morocco), which present a fusion of the ancestral tribal music at the heart of the Moroccan Sahara; DJ Lag (South Africa), a pioneer of the explosive dark techno movement out of Durban; and one of Italy's hottest bands, Kalàscima, purveyors of a unique brand of "psychedelic trance tarantella." Also confirmed is the East LA band Las Cafeteras, which fuses spoken word and traditional Son Jarocho, Afro-Mexican and zapateado dancing into a joyous celebration of Chicano culture.
The Malian singer and guitarist Vieux Farka Touré may be the best-known Small World Festival headliner to Toronto audiences. Carrying on the musical legacy of his Grammy-winning father Ali Farka Touré, Vieux's latest album Samba (2017) was praised in the Monolith Cocktail Blog: "This is the devotional, earthy soul of Mali, channelled through a six-string electric guitar."
Canadian groups include Toronto's Surefire Sweat, a diverse and multi-generational roster of musicians who feature the danceable original music of drummer Larry Graves which draws on "an amalgam of New Orleans brass band, funk, jazz, blues and Afrobeat." The Montreal-Moroccan outfit De Ville will also take the stage. More Canadian and international acts will be announced during the summer, so keep an eye out.
Ashkenaz Festival at Harbourfront Centre, August 28 to September 3.
The 12th biennial Ashkenaz Festival happens over the final week of the summer, wrapping on Labour Day Monday. Following the template established in previous editions, this year kicks off with an assortment of events at venues across the GTA before Ashkenaz segues to Harbourfront Centre over the Labour Day weekend.
The 2018 festival features over 90 performances, with more than 250 individual artists coming from across Canada and at least a dozen countries. Following the lead of previous iterations, the festival showcases diversity and cross-culturalism within the Jewish music world. This year the festival also features the enhanced participation of women performers, "spotlighting the role of women as prominent performers, innovators and key custodians of various Jewish musical traditions from around the globe."
Given the vast scope of the festival I can only provide a few picks.
On August 28, Yiddish Glory (Russia/Canada) is the festival opener at Koerner Hall. The show is built on songs and poetry from the Holocaust era, rediscovered in a Ukrainian archive a decade ago. The songs and texts are presented in a concert format featuring jazz chanteuse Sophie Milman, Psoy Korolenko and Trio Loyko.
Other acts have been confirmed, though their festival appearance dates have not yet been released. Here's but a taste.
Frank London, Grammy-winning group Klezmatics' co-founder and one of the godfathers of the new Yiddish culture scene, is this year's Theodore Bikel artist-in-residence. Fronted by trumpeter London, the band Sharabi has been dubbed "a Yiddish-Punjabi bhangra-funk-klezmer party band." (Would I kid you?)
Salomé: Woman of Valor (Canada/USA) was created by London and Adeena Karasick. This new work is a multidisciplinary spoken word opera incorporating the interplay of poetry, music and dance. It seeks to refute Oscar Wilde's "misogynist and anti-Semitic interpretation and re-casts [Salomé] as a powerful revolutionary matriarch, translating the renowned myth to one of female empowerment, socio-politic, erotic and aesthetic transgression."
Gili Yalo, making his North American debut, is one of the most intriguing new artists in Israel's world music scene. Yalo mashes his Ethiopian roots with soul, reggae, funk, psychedelia and jazz, forging an energetic new sound.
Neta Elkayam, a leading researcher and performer of Moroccan Jewish music, presents songs with Andalusian, Berber and Middle Eastern influences. Her latest project is a multimedia concert tribute to the great Moroccan-Jewish singer Zohra Al Fassia, featuring 11 musicians..
Choro Das Tres (Brazil) is a virtuoso instrumental ensemble comprised of three sisters and their father who perform choro, Brazil's first popular music. The group pays tribute in this concert to Brazilian-Jewish mandolin master Jacob do Bandolim, on the 100th anniversary of his birth.
No matter which festival or open-air concert you choose, I wish you a pleasant global musical summer!
Andrew Timar is a Toronto musician and music writer. He can be contacted at worldmusic@thewholenote.com.