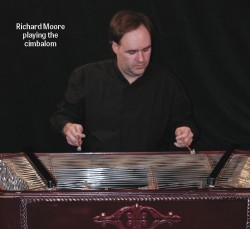 I don't usually mention my personal life much in these pages. On the other hand the eventful month since my last WholeNote column has been marked by one of life's major milestones. I would feel remiss not to share a few of the highlights with you, faithful reader.
In August I enjoyed a joyous pre-wedding reception at Array Space here in Toronto with my bride-to-be, family and friends. On its heels was a bells-and-whistles wedding on Jericho Beach in Vancouver. It was raining for much of the week on the "wet coast," yet the sun actually beamed and bestowed its blessings on us on the appointed day.
From Vancouver we immediately flew to Hungary for our honeymoon. Over 27 years since my last visit, it was a jam-packed whirlwind tour of the Western Transdanubian region of the country, graced all the way with unseasonably hot and sunny weather. Family, friends, food and wine, vistas and music featured prominently, along with the ever-present rich history of a mixed glorious and painful legacy of 1200 years which surrounded us at every turn. Back only a few days, my bride and I are still wiping jetlag cobwebs from our eyes.
One of my semi-musical tasks in Budapest was to connect with a prominent Hungarian player of the cimbalom – the Hungarian concert hammered dulcimer – on behalf of busy Toronto percussionist and cimbalom player Richard Moore, and that is where this month's musical story starts.
I first met Moore at York University a few years ago where we were each pursuing our respective graduate degrees. He often spoke to me about his research on the history and repertoire of the cimbalom. His passion for it has clearly shaped his career choices as a gigging musician. Moore's command of the instrument has made him that rara avis of doublers: a percussionist who also plays the cimbalom and hammered dulcimer. His highly honed skill set is so rare in Canada that he is often the first call cimbalomist in concert chamber, symphonic and film soundtrack work.
October 26 and 27, for example, Moore performs the cimbalom solo in Hungarian composer Zoltán Kodály's Háry János Suite (1926-27) with the Toronto Symphony Orchestra. Curious about his unusual choice of instrumental doubling, I spoke with Moore on an unusually hot mid-September Toronto afternoon.
We talked first about the origins of the cimbalom scored for in Kodály's Suite. "The cimbalom has an important voice in Hungarian music of the last 135 years, often being characterized as the country's 'national instrument,'" Moore stated. "The piano-like chromatic cimbalom I play today was first developed in Budapest in 1874 by the piano maker József Schunda, probably based on hammered dulcimer predecessors commonly played amongst the Romani in Austria-Hungary."
It was a large and elaborate instrument, equipped with a pedal damper mechanism and possessing a range of four to five chromatic octaves. "It was immediately put to use by Ferencz Liszt," Moore says. "The cimbalom entered the western orchestral world via Liszt's patriotic 1875 Ungarischer Sturmmarsch (Hungarian Assault March) and his Hungarian Rhapsody No.6 with generations of composers following."
I then asked him about the hammered dulcimer, the roots of which, I've read, can be traced back, under many various names, thousands of years. "Yes, the roots of the hammered dulcimer extend back many centuries and span numerous regions of Asia and Europe," Moore asserted. "A modal and diatonic, rather than a chromatic, instrument, it was also brought by European immigrants to North America, and had a presence in the vernacular music of 17th-, 18th- and 19th- century America and Canada." It appears that many Hungarian Romani musicians adopted the Schunda cimbalom very early on, he told me. "For example there is contextual stylistic evidence in Liszt's scores that Roma cimbalom playing influenced some of his Hungarian Rhapsodies," a significant part of his oeuvre."
So, how did Moore's own interest in the cimbalom develop?
"It all started in 1998 when I was a music student in Munich where I heard a Roma cimbalom player on the street. I was immediately drawn to its sound and timbre. Thinking like a percussionist, I made a connection right away between the two beaters he was using and the two-mallet techniques on the percussion instruments I was used to playing. The two performance techniques appeared similar to me. I could see adapting my existing percussion techniques to the cimbalom."
He soon learned, however, that it is unlike any keyboard percussion instrument in its unique layout of strings, which directly dictates its pitch series. "Instead of the left-to-right horizontal layout typical of keyboards, the notes on the cimbalom are arranged vertically in front of the player."
Moore continued: "The second obstacle was finding a cimbalom teacher in Munich. I couldn't find one, so I studied with an instructor of the Hackbrett-cimbalom, a German hybrid chromatic instrument."
Early in our conversation Moore talked about Liszt's use of the cimbalom in two of his orchestral works, valorizing its patriotic symbolism as much as its timbral identity. But what of its presence in 20th-century scores?
Moore jumped right in, "In late January 1915, Igor Stravinsky heard Aladár Rácz, the important Romani cimbalomist, playing at Maxim's, a café in Geneva. The result of that meeting fired the composer's instrumental imagination, compelling him to purchase one for his personal compositional use." The experience proved so powerful that it inspired Stravinsky to score for the cimbalom in several major works: the ballet Renard (1915-1916), and in 1917, in the Ragtime for 11 Instruments, a draft instrumentation of Les Noces, and in an early instrumentation of his Four Russian Songs. "Then in 1928 Béla Bartók featured it in his mature Rhapsody No.1 for Violin and Orchestra, underscoring melodies derived from Hungarian folk songs which infuse the work."
Returning to Kodály's Háry János Suite in which Moore will be playing the prominent cimbalom part with the TSO this month, Moore notes that "the instrument is found throughout the opera, evoking a mythical Hungarian past." Illustrating how his rare doubling career works in practice, Moore will play both parts in these concerts, rendering the percussion part in movements of the Suite without the cimbalom.
The Kodály work has, over the years, retained its popularity in the symphonic repertoire. Moore played it with the Winnipeg Symphony around six years ago and also performed it with the Toronto Philharmonia. "By the way, the Toronto jazz pianist Rudy Toth (1925-2009), the son of a cimbalom maker, also doubled on the concert cimbalom until his retirement in 1989, performing it in the Háry János Suite with the TSO and other orchestras."
New Passion: Beginning in the 1950s, Hungarian modernist composers like György Kurtág embraced the instrument with a new passion. "Kurtág included it in over a dozen works," Moore says. "His colleague Péter Eötvös has extended the cimbalom's repertoire further with a concerto and chamber works, one of which I performed with New Music Concerts in Toronto a few years ago under the baton of the composer."
Is the concert cimbalom only the preserve of Hungarian composers? "British composers like Harrison Birtwistle and Peter Maxwell Davies also included it in their works starting in the 1960s," says Moore. "French composer Pierre Boulez was a notable advocate. He told me he very much enjoyed writing for the instrument when I worked with him in 2006 on the Glenn Gould Award concert in Toronto." In addition, Frank Zappa scored for the cimbalom in his Yellow Shark (1992-93) score and live concert DVD, possibly influenced by Boulez's example.
I seem to recall hearing the cimbalom in TV and film soundtracks. "Yes!" enthused Moore. "The Gladiator film soundtrack uses it. I performed it at live screenings in Toronto and Montreal last year. Howard Shore, the multiple Oscar-winning Canadian film composer included it in each of his three Lord of the Rings film scores. The TSO will be performing live to the first of those films on December 1, 2, and 3, 2016. For those concerts I'll be playing not only the concert cimbalom, but also hammered dulcimer and other percussion parts, since technically these hammered string instruments are considered part of the percussion section," and thus may be considered doubling instruments of the percussionist.
The Canadian National Ballet's The Winter's Tale, its 2013 score composed by English composer Joby Talbot, features two different types of hammered dulcimers on stage. Moore performed the onstage parts and he adds that "its successful 2015 premiere run in Toronto was replicated in 2016 at the Kennedy Center in Washington, DC, and also at Lincoln Center, NYC, in which I also performed."
Moore's dedication to this string percussion instrument has led him to performance opportunities at the heart of European concert music, as well as in recent popular film soundtracks and ballet scores. I asked him how he sees his cimbalom-playing career evolving. "In the future I see myself working closely with film composers to develop its expressive potential and ability to evoke a particular, though hard to define, sonic atmosphere, often used by composers to depict the exotic 'other' landscape – whether Celtic Ireland, a Central or Eastern European folk milieu, or rural 19th-century North America."
For me, what's particularly intriguing about Moore's advocacy of hammered dulcimers is how these instruments have emerged and have been adapted to various performance disciplines and genres. Another intriguing – and as yet little explored – facet is the connection between the cimbalom's discovery in 1914 by the major modernist music composer Stravinsky and the living Romani tradition which had already long adopted the concert cimbalom by that time. This connection is a living one in Moore's career. The instrument he is pictured with in the photograph accompanying this story and which he plays in the October TSO concerts was purchased from a Hungarian musician specializing in Romani cimbalom music.
Andrew Timar is a Toronto musician and music writer. He can be contacted at worldmusic@thewholenote.com.