By this time in late winter, I long for signs of lengthening days and gentle warm breezes. Snowy cold snaps alternating with warm thaws, the weather in the GTA has been a tease this season. Hoping for an early spring, I looked to the shadowy results of Groundhog Day, among our more lighthearted commercial calendric customs. The two celebrity rodent prognosticators on both sides of the border, Wiarton Willie in Bruce County, Ontario, and Punxsutawney Phil in Pennsylvania, have forecast an early spring. Given that cold, slate-grey skies and frozen white ground continue to dominate our winter landscape, however, I remain unconvinced.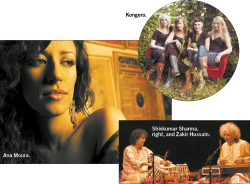 One cheery and as yet un-commercialized signal of the promise of longer, warmer days is the striking sight of our resident northern cardinals. Often seen flittering in and out of protected backyard hedgerows and under dense parkland tangles, the imposing 22cm male birds brighten up our urban winter drabness with their crested crimson coats. But it's the repeated brief whistling late winter call that has caught my attention today. Often transcribed as a high-pitched "whoit ... whoit," the brief ascending glissando has about an octave range, twice sung per call. Later in the season cardinals add other melodic motifs (slow trills, chuffs, chirps and churrs) to their repertoire of 16 or more sounds. Both the cardinal male and the mixed olive-persimmon feathered female begin to call around Valentine's Day, a clear signal of the approach of the vernal equinox, this year falling on March 20.
In a YouTube video titled Birding by Ear: Northern Cardinal Song curator Greg Budney of the Macaulay Library at the Cornell Lab of Ornithology shares his insights into these calls and the longer, more complex songs they sing later in the season. He also illustrates how birds produce their songs via a paired internal structure called the "syrinx." Surprising to me is that while we poor humans are restricted to sounds produced in our one larynx (voice box), a bird can produce two independent sounds in its twin membrane syrinx.
Little wonder that for thousands of years our musical imaginings have been impressed and inspired by the complex sequences of multi-layered melodies of songbirds and master mimickers like parrots and the aptly named superb lyrebird of Australia. Males of the latter species have been recorded accurately reproducing the sounds of birds and other animals they have heard in their habitat. Even more remarkable perhaps is that they can realistically mimic human voices and a wide range of human-operated instruments like camera shutters, chainsaws, drills and hammers. They have furthermore been documented incorporating all these sounds in their extensive courting displays. Such avian vocal virtuosi far outstrip homo cantantes (aka we the people) in the sheer ability to imitate and reproduce complex sounds. Is there any reason a lyrebird for example could not embed a fragment of Portuguese fado, of Hindustani raag Darbari on sitar, or other music of our species in his song repertoire, once he heard it?
Those who wish to differentiate us from the beasts of the air may counter that birds only sing, drum and winnow to stake out and protect productive territory, to attract and bond with mates and to aid communication between offspring and parent. Deep down, however, is that so different from some of the motivations for our own musicking?
That being said, here are a few of my non-avian world music concert picks this month in Toronto and beyond. Happy winnowing.
The Canadian Opera Company continues its various free noon concert series at the Richard Bradshaw Amphitheatre, among which is a healthy helping of local expressions of world music. March 5 "Tounkande" by Ballet Creole features guest musicians Amara Kante, djembe, and Reimundo Sosa, percussion, highlighting the song, dance and drumming of Guinea and the deep-rooted culture of Malinke (aka Mandinka) people of West Africa.
March 21, the group Faia, with award-winning composer and multi-instrumentalist Louis Simão, Bill McBirnie, jazz flute, and percussionist Daniel Stone, performs in the amphitheatre. Using the improvisatory spirit and organizational strategies of jazz, the trio collectively explores the crossroads of Lusophone (Portuguese-speaking) music sourced from Portugal and its former colonies Brazil, Cape Verde and Angola.
March 6, the recently opened intimate venue Q-Space, a bookstore-café, is host to an unusual concert straightforwardly titled "Women Sing Traditional Women's Songs." Judith Cohen sings Sephardic, Balkan, and Portuguese songs, while Marisa Buffone covers Italian and Anastasia Baczynskyj Ukrainian polyphonic work songs, narrative ballads and wedding songs.
March 8, Small World Music and the Corporation of Massey Hall and Roy Thomson Hall present the multiplatinum-album-selling fadista Mariza at Massey Hall. Born Marisa dos Reis Nunes, she is perhaps the most celebrated singer of her generation of fado, Lisbon's musical gift to the world. Armed with a powerful voice and dramatic stage presence, Mariza has toured fado around the globe in major concert halls, both in its "traditional" guise as well as mixed with a variety of other genres including jazz, flamenco, Latin and African music. Judging from her recent videos, her current direction has taken her back to her fado roots. In the hands of such a master of saudade, it's best to relax at her concert and submit to its bittersweet emotions.
Further afield, Sunfest of London, Ontario, presents three concerts at the Aeolian Hall in downtown London. March 8 Pierre Bensusan, the award-winning Algerian-French acoustic guitarist and composer performs his music, a laid-back fusion of world, classical, jazz, and folk-inflected solo guitarism. March 15 Kongero, the female a cappella quartet from Sweden, takes the stage. Consisting of four folk singers — Lotta Andersson, Emma Björling, Lovisa Liljeberg and Anna Wikenius — Kongero collectively fosters a tight harmonic vocal blend. They have performed their repertoire of traditional and self-penned love songs, dramatic medieval ballads and spirited dance melodies at major Swedish and European folk music festivals. This is their first North American tour. And April 6 Sunfest and the Aroma Restaurant present the young star Portuguese fado singer Ana Moura. Moura says with pride that though it was first fostered in the culture of the urban working class and marginalized people, "in Portugal, fado is for everyone." Moura is emerging as a leading voice of 21st century fado; the music is enjoying a renewed popularity at home and at major festivals and concert halls throughout Europe and the USA. She will also be singing on April 5 at Mohawk College's McIntyre Performing Arts Centre in Hamilton.
World at York: There's plenty of musical diversity on show when York University Department of Music showcases the students of its numerous world music studio courses in its pre-spring "World Music Festival." March 11 at 5:30pm the World Music Chorus conducted by Judith Cohen sings at the Tribute Communities Recital Hall, Accolade East Bldg. March 14 the festival continues from 11am to 8pm at various halls in the Accolade East Bldg. Featured groups are the Klezmer Ensemble, directed by Brian Katz; Celtic Ensemble, Sherry Johnson, director; Ghanaian Ensemble, Kwasi Dunyo, director; Escola de Samba directed by Rick Lazar; and West African Mande Ensemble, Anna Melnikoff, director. March 15 from 11:30am to 8:45pm the festival winds up with the Chinese Orchestra, Patty Chan, director; Caribbean Ensemble, Lindy Burgess, director; Korean Drum Ensemble directed by Charles Hong; and the Middle Eastern Ensemble, Bassam Shahouk, director.
Small world: March 28 Small World Music presents Shivkumar Sharma on santoor and Zakir Hussain on tabla, in its "11th Annual Asian Music Series: Indian Classical Masters" at the George Weston Recital Hall, Toronto Centre for the Arts. Sharma is the acknowledged master musician of the santoor (North Indian hammered dulcimer). He developed this once obscure Kashmiri folk instrument into one capable, in his hands, of playing "classical" and "semi-classical" Hindustani music. The Grammy award winning Hussain — plain "Zakir" to his legions of fans — long ago moved beyond his classical tabla lineage (his guru and father was the noted tabla player Alla Rakha) onto the world music stage. Zakir has pursued a very successful international musical career since his teen years, earning him worldwide acclaim particularly for his live fusion concerts and albums. Audiences can expect sparkling virtuoso performances from this duo of now senior musicians perhaps including expositions of raags and renditions of folk songs, all marked with fleet flights of musical imagination.
Finally, bringing up the rear of my picks, on April 6 Small World Music and Wine Dine Africa present "Oliver Mtukudzi and Black Spirits: The Voice of Zimbabwe" at Toronto's Phoenix Concert Theatre. The Zimbabwean Mtukudzi is a renowned guitarist with an expressive husky toned voice, as well as a bestselling songwriter. Major themes in the lyrics of his songs reflect the concerns and struggles of his country's people. He is also a UNICEF Goodwill Ambassador for Eastern and Southern Africa, pursuing young people's development and HIV/AIDS prevention. Mtukudzi has been richly rewarded by his public. "Tuku" as he is known — along with Hugh Masekela, Angelique Kidjo and Ladysmith Black Mambazo — is among the most widely popular and commercially successful African recording artists. His 61 albums (an astonishing number) have sold hundreds of thousands of units over a 35-year career and set the bar high for future African popular music recordings. 
Andrew Timar is a Toronto musician and music writer. He can be contacted at worldmusic@thewholenote.com.