February on toronto's cultural and educational landscape has been for years associated with Black History Month (BHM). I don't however recall commemorating it during my student years at Clinton St. Public School — which by the way is celebrating its 125th anniversary this year — so what's the scoop here? I decided to snoop into the history of BHM to score some answers.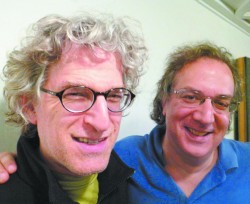 The seed for what is now widely known as BHM began in the USA in 1926 through the advocacy of the African-American historian, author and journalist Carter G. Woodson (1875-1950), one of the first scholars to study African-American history. It was initially called "Negro History Week." Designated for the second week in February, it was meant to coincide with the birthdays of Abraham Lincoln and Frederick Douglass. Woodson aimed to increase awareness and understanding of the African experience in school curricula, as well as to foster self-reliance and racial respect. By the 1960s communities, as well as various school boards, in the USA began to formally observe BHM, their primary goal being to present a more balanced and accurate history of Africans throughout history.
Toronto, far from being a place exclusively populated by Europeans, has had an African population from its earliest period as a settlement. One early record shows that in July 1843 Toronto Council refused to let a circus perform "without assurances that it would not sing songs or perform acts that would be insulting to 'the gentlemen of colour' of the city." Toronto native William Hubbard (1842–1935), the city's first elected official of African descent, cut through the raw prejudice of his day to fashion an admirable career of public service over 20 years. His official portrait hangs in the mayor's office, a tribute to his personal courage and public achievement.
Through the efforts of many, including the Ontario Black History Society, in 1979 Toronto became the first municipality in Canada to proclaim BHM. The act recognized past and present contributions African Canadians made and make to the life of Toronto in many areas including education, medicine, human rights and business, politics, public service and the arts.
Public and private institutions here participate in observing BHM. The Toronto Public Library for example is programming ten such events this year. These include "Drumming with Muhtadi" on Tuesday February 5 at 10am at the York Woods branch where you can "hear the rhythms and learn the history of traditional Caribbean and African drums" in a live performance by the master drummer Muhtadi. The next day at the same branch you can "dance to the beat of your own drum! Make your ... drum to keep and participate in an interactive story" at 4:30pm. Fittingly, the TPL's logo for Black History Month is a hand on a drum skin, illustrating just how closely the drum is associated with African culture. Keeping with that theme, on February 9 "the king of kalimba," Toronto's Njacko Backo, performs at the TPL's Morningside Branch (no time posted).
The Gladstone Hotel is also marking Black History Month with four concerts; the last on February 22 featuring a significant milestone, the release of Njacko Backo's tenth album. It includes Mohamad Diaby's djembe, two different banjos played by Ken Whiteley, Jane Bunnett's soprano sax, trumpet by Larry Cramer plus support from Kalimba Kalimba.
Perhaps Toronto's main BHM course is Harbourfront Centre's "Kuumba Festival." Swahili for "creativity," Kuumba has over the years showcased leading local, national and international artists of African heritage. This year for three days, February 1 to 3, the festival offers a smorgasbord of hair fashion, storytelling, oware games, film, dance, food, exhibitions, children's activities, drum circles and, of course, music concerts. Here are a few picks.
The "10th Anniversary Celebration of The Trane Studio," the first African-Canadian-owned jazz venue in Toronto for generations, takes place February 2. Owned and managed by writer and programmer Frank Francis, and named after legendary saxophonist John Coltrane, the Bathurst Street jazz club would have turned ten years in February. Sadly for musicians and live music fans it closed last summer; the Harbourfront lineup of local and international acts showcases performers who have supported The Trane Studio including the powerful spoken word artist Ursula Rucker, trumpet player Alexander Brown, multi-instrumentalist and vocalist Waleed Abdulhamid and saxophonist Ernest Dawkins.
February 3 at 4pm one of the treasures of African-American music — gospel — will be featured at the "Kuumba Gospel Lounge." Billed as "a gospel extravaganza," the Mount Zion Fellowship Choir, a 30-voice choir with a four-piece band, will share the stage with smaller vocal ensembles and four soloists including singer Karen Jewels and Jermaine Shakespeare, a "recognized worship leader, songwriter and minister of the gospel." At the same time, unfortunately, Kuumba has scheduled the interesting "Hiplife Showcase." Kobè from Ghana and Canadian Radio Music Award winner Stevano UGO put faces and voices to hiplife music, the latter a West African fusion of highlife and hip-hop with touches of reggaeton, dancehall and reggae.
One of last year's Kuumba highlights was Dr. Jay De Soca Prince DJing at Harbourfront's ice skating rink, a novel Toronto combination of Trini and "skate culture." Judging from the dense crowd on the rink last year, evidently I was not the only one who thought the idea fun, so Harbourfront is holding it again, on February 2, promising it will be "this winter's hottest night on ice." I won't disagree.
And last on the BHM front, February 15 at the intimate Musideum, Kobe Aquaa-Harrison presents "The Golden Tale of Jungle Bouti," a program of storytelling and music. Video evidence found on the internet shows Aquaa-Harrison to be a formidable Ghanaian dagaarti gyil (marimba) player; hopefully some of his tasty playing will be on the Musideum menu. All that the slim but enticing online notes say is that the seprewa, a Ghanaian guitar-harp, is featured. Clearly, venturing into the unknown is at the heart of the enterprise, reminding me of the apt subtitle of an 1980s world music cassette: "no risk no fun."
Elsewhere on the cultural map: The Sony Centre for the Performing Arts re-stakes its claim as the go-to house for national and transnational culturally themed extravaganzas for yet another year. February 9 and 10 "Bharati: The Wonder That Is India" returns for its annual visit filling the hall with spectacle armed with its large cast of acrobats, dancers, musicians and singers, all in glittering costumes. The show has been touring since 2006 doing for the subcontinent what "Riverdance" did for Ireland (and several other shows did for their own nations), managing to reduce a richly varied and perhaps unwieldy cultural landscape down to a manageable masala feast for the ears and eyes. Affirming the mega concept, "Celtic Woman: 2013 North American Tour" graces the Sony Centre stage again on February 23 and 24. This year's headliners are Chloe Agnew, Lisa Lambe, Susan McFadden and Máiréad Nesbitt. It's an all-female Irish musical ensemble show conceived and assembled by Sharon Browne and David Downes, a former musical director of the successful Riverdancefranchise. "Celtic Woman"has proven very successful itself since 2004 spinning off 13 themed CDs and seven DVDs as well as continuous international touring. Their PBS HD television special concert taped in 2009 included a 27-member orchestra, the Discovery Gospel choir, 12-member Aontas Choir, ten-member Extreme Rhythm Drummers plus an 11-piece bagpipe ensemble, intimating that sometimes bigger may just be better.
On a much more modest scale Jorge Miguel Flamenco presents "Una Vez, Cada Mes" on February 20 at the Lula Arts Centre. Toronto- based, Spanish Canadian guitarist and composer Jorge Miguel stars in a program of traditional and contemporary flamenco instrumental and vocal music plus dance. Continuing the Latin theme, February 23 the Jubilate Singers choir collaborates with Proyecto Altiplano in a concert called "Vida, Amor y Muerte" at the Grace Church on-the-Hill. The repertoire from Latin America features Violeta Parra's and Luis Advis' "Canto Para Una Semilla" made famous via the 1972 album of that name by the renowned Chilean folk band Inti-Illimani, and other songs. Isabel Bernaus and Claudio Saldivia conduct.
February 28 the York University Department of Music presents a Korean program in their World at Noon series, with Jeng Yi, Korean percussion and dance, and Joo Jyumg Kim on kayagum, at theMartin Family Lounge, Accolade East Bldg.
Saturday March 2, the Music Gallery co-presents with the Ashkenaz Foundation a concert by Joel Rubin and Uri Caine dubbed an exploration of "Klezmer's outer limits and inner space." American clarinetist Joel Rubin has long been recognized as a leader among North American Jewish klezmorim, his playing hailed by klezmer great Dave Tarras, avant garde composer John Zorn and Nobel Laureate poet Roald Hoffmann. Pianist and composer Uri Caine has played jazz with the older generation masters, as well as gigging with a younger generation (Don Byron, John Zorn, Dave Douglas and Arto Lindsay), recording 22 CDs as a leader along the way. Their joint album "Azoy Tsu Tsveyt" (2011) evokes the sort of exciting fusion spirit that's found in the best of jazz, as they journey through a repertoire of Old and New World sacred cantorial songs, nigunim and secular klezmer tunes. Combining Jewish musical eclecticism, sheer instrumental virtuosity and elements of improvised music, this concert is sure to appeal to several audiences.
Finally, on February 24, London, Ontario world music producer Sunfest presents Ladysmith Black Mambazo at the Aeolian Hall, London. The group has recorded 40 albums and sold over six million records since being internationally launched on Paul Simon's Graceland recording in the mid 80s. Mambazo's album Shaka Zulu (1987) won the Grammy Award for Best Traditional Folk Album. They continue to inspire international audiences with their core message of peace and reconciliation through the power of song. 
Andrew Timar is a Toronto musician and music writer. He can be contacted at worldmusic@thewholenote.com.