Choral music is not one of life's frills. It's something that goes to the very heart of our humanity, our sense of community, and our souls." – John Rutter
Some of my earliest memories of community are from being a member of choir. It has always held great prominence in my life. A few weeks ago, I watched a short YouTube video from J.W. Pepper of an interview with John Rutter, a renowned composer of choral music. Although the clip is only a few minutes long, his words resonated with me, for he spoke so eloquently and profoundly of the significance of choir.
My Introduction to the Choral World
I was seven years old when my family immigrated to Canada. Shortly after settling down in Toronto, my mother became involved with the choir of our then-community church as their pianist. Soon after, she encouraged my sister and me to join it. In addition to singing in church, my sister and I also became members of a choir called VOCE, a children's choir affiliated with the Toronto Catholic District School Board. The rehearsals were held at Cardinal Carter Academy for the Arts. (We would go on to attend the high school a few years later.)
Because I was considerably younger than the other members of the church choir, attending rehearsals weekly was something I did primarily because of my mother. However, being part of VOCE, with other singers my own age, was a completely different experience. As Rutter says during the interview, "When you get together with a group of other singers […] all of those people are pouring out their hearts and souls in perfect harmony." I felt at ease in choir as I mingled with like-minded children; all of us bonding over music, learning our parts together, competing for solos but also supporting one another. I remember having a lot of fun.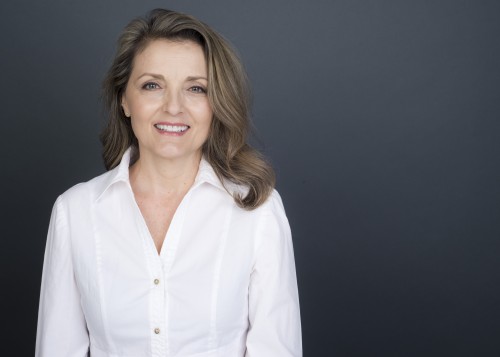 Choral Community and Inclusivity
I recently was affiliated with VIVA! Youth Singers of Toronto, as I worked part-time with them and sang with their Main Chorus. Founded in 2000, VIVA! is a welcoming space inclusive to singers with disabilities. After listening to the Rutter video, I was moved to discuss this theme of community with someone deeply rooted in the choral scene, so I reconnected by email with Carol Woodward Ratzlaff, founder of VIVA!, to get her perspective both as a conductor and a chorister.
When schools started eliminating arts programming 20 years ago, Ratzlaff, who was working for the Toronto District School Board at the time, felt she needed to turn to the private sector to respond. She tells me: "We need to work to inform education leaders and those in government of the personal advantages, educational benefits and holistic impact of arts opportunities. Too often, adult-centred economic concerns inform educational outcomes. I was aware of many other excellent private-sector choral experiences in the GTA, but I was not focused on what the market was already providing; it was not a business response. I was motivated by the fact that there were many children (as well as youth and adults with disabilities) who were not being provided with opportunities to sing and to create beautiful music together." Ratzlaff's words resonate strongly with Rutter's. As he states: "Politicians need to take note […], and our educators, those who decide education budgets, church budgets, just need to remember [choral music is] not a frill."
Ratzlaff's first experiences in choir were from middle school in St. Catharines ON. Since then, she has sung with several esteemed choirs, including the Elmer Iseler Singers and the Toronto Mendelssohn Choir. She shares: "Choral singing has been one of the great joys of my professional and personal life. I am temperamentally suited to group singing and collaborative creative work. I am particularly intrigued by the rich connections that are fostered between choristers themselves, between choristers and audience, and the changing role of the conductor in this landscape."
I asked her what she tries to instill in singers as a choral director. She replied: "I try to empower them to make decisions along with me, to take ownership of our creative journey, and to make something beautiful with their voices. […] I seek a balance between meeting individual and group needs." Ratzlaff shares that she loves "the process of discernment in seeking how to teach a piece of music. [She loves] sound and the capacity of the human voice to produce many expressive colours to tell a story."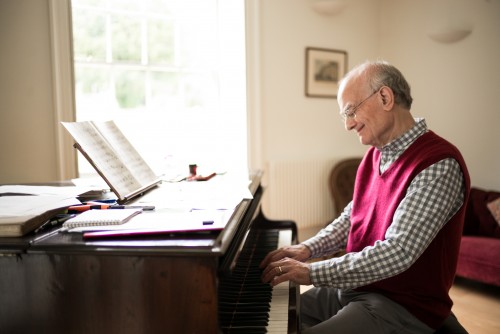 The last word on this topic goes to John Rutter again: "Choral music is like a great oak that rises up from the centre of the human race and spreads its branches everywhere. That's what music does for us. And choral music must stand as one of the supreme examples of it."
Concerts around the GTA
Speaking of Rutter, we can listen to some of his works that will be included in a few concerts over the next months. Under artistic director, Oliver Balaburski, the King Edward Choir will perform Rutter's Angels' Carol and Candlelight Carol during their concert, "Gloria!" on November 30. The Aurora United Church Chancel Choir and Handbell Ensembles, will have a Carols by Candlelight service on December 8. The first movement of Rutter's Gloria will be one of the pieces sung. The MCS Chorus Mississauga will take you on a musical and literary journey with Christmas with Anne, also on December 8. Along with readings from Lucy Montgomery's Anne of Green Gables books, savour the sounds of Rutter's Carol of the Children and Angel's Carol.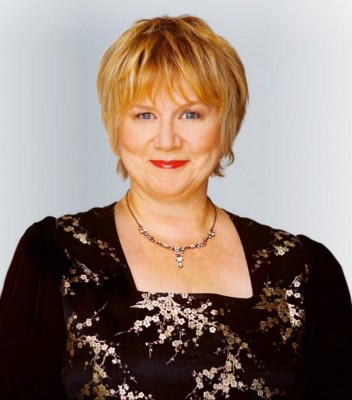 Choral Mosaic: Invitation to Choirs
With all this dialogue on choral music and community, you may feel inspired to get out and join a choir right away. But circle your calendar too for a great choral event, the inaugural Choral Mosaic Festival, taking place from June 25 to 27, 2020. Organized by the Mississauga Festival Choir and Festival Team, under the direction of David Ambrose, it will be three days of choral merriment; the choral Osheaga, if you will. Complete choirs, as well as individuals, are welcome to participate in the festival. Take the opportunity to hone your vocal skills and gain insight from professional speakers, be challenged by a variety of workshops and enjoy fraternizing with other singers. In addition, some notable features include an act by comedian Mary Lou Fallis and a closing gala performance by all the participants. The Festival will be held at the Living Arts Centre in Mississauga. If this has piqued your interest, look for more details on the festival website, choralmosaic.com. And take note! Early-bird registration has already begun.
CHORAL SCENE QUICK PICKS
NOV 16, 7:30PM: The Bach Elgar Choir presents Brahms' Requiem at Melrose United Church in Hamilton. The choir, under the direction of Alexander Cann, will perform with the accompaniment of a full orchestra.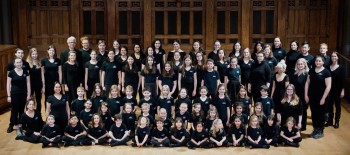 NOV 23, 6:30PM: Join the VIVA! Youth Singers of Toronto with "The World in a City," an interactive family-friendly concert. The concert will pay homage to Toronto with works conveying Indigenous roots and waves of migration. Jeanne Lamon Hall, Trinity-St. Paul's Centre.
NOV 30, 7PM: The Incontra Vocal Ensemble presents "Creator of the Stars of Night," under the direction of Matthew Otto. Look forward to hearing the works of Britten, Mendelssohn, and Chilcott, among others. The concert will serve as a fundraiser for the Institute for Christian Studies. At Knox College Chapel, U of T.
DEC 6, 7:30PM AND DEC 7, 2PM AND 7:30PM: Cue the Home Alone face. Relive the joyous and laughter-filled memories with this beloved Christmas film. The Toronto Symphony Orchestra, with the Resonance Youth Choir, will present Home Alone in Concert under the direction of Constantine Kitsopoulos. The music by John Williams will be ringing once again at Roy Thomson Hall.
DEC 7, 7:30PM: The Christmas season always feels complete with the soaring harmonies of Handel's Messiah. Take in the beautiful sound of the Grand Philharmonic Choir with soprano soloist Mireille Asselin, mezzo Maude Brunet, tenor Asitha Tenekoon and baritone Samuel Chan. The Choir will be accompanied by the Kitchener-Waterloo Symphony at the Centre in the Square in Kitchener.
Menaka Swaminathan is a writer and chorister, currently based in Toronto. She can be reached via choralscene@thewholenote.com.