Autumn is the most enjoyable season of the four we are lucky to experience in Canada. All right, this may be a biased opinion, but I stand by it. The temperature is comfortable and somewhat consistent, the leaves are changing and we are presented with beautiful colours for a few weeks. And of course Thanksgiving is nigh, which means pumpkin spice everything. Cue all the excitement. I also notice people are happier around this time. That could be an arguable statement too, but I do think the brightness of the season somehow results in an overall brighter demeanour with people.
While looking through choral performances over the next couple of months, I noticed a bit of a thematic trend, in terms of human connection to nature, which reflects the season we are entering, which we appreciate for the natural beauty that surrounds us. Additionally as part of a culture where attempts at living with zero waste are slowly becoming more prominent, it seems fitting to see concerts not only calling for reflection on the state of the Earth and respect of nature but also, especially with our current political climate, providing opportunities to listen to music that takes us out of the hustle and bustle of everyday life with all its distractions, thereby keeping us zoned in to what is truly important: Earth, nature, togetherness.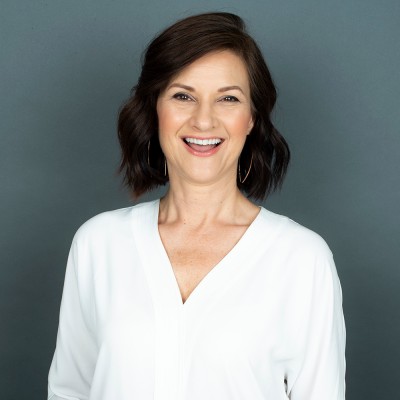 Advancing to Where We Are Today
Accordingly, a few concerts piqued my interest pertaining to these themes, one of them being a performance by the Guelph Chamber Choir of Bob Chilcott's Five Days that Changed the World and other works on October 27. Many choristers will easily recognize Chilcott's name, for he is a prominent composer of choral repertoire. I have experienced many a Chilcott work, both as a chorister and as an audience member; however, I had not heard of this particular work. I got in touch with Dr. Charlene Pauls, the new artistic director of the Guelph Chamber Choir, to inquire a little further about the work.
I was interested, I told her, to know why Pauls chose to perform Five Days that Changed the World and her reason for calling on this theme of unity; the concert features other pieces as well, but Chilcott is clearly the main event. Pauls explained that "in a world that seems increasingly to highlight so much of what is negative about the human spirit, we wanted to create a program that did the opposite." As mentioned earlier, we are in a time where there is an increased urge to be more united, trying to leave behind a lighter footprint on our planet and taking care of what we have. "We tend to hear so much about the problems in our world," Pauls continues, "however, throughout time there have always been those around us who have made an impact through positive change, who have created innovations that have improved society and who have made the world a better place." This piece "highlights five moments in time that have connected people: the invention of the printing press, the abolition of slavery, the invention of flight, the discovery of penicillin and the first human in space. […] The music is wonderfully varied, with threads of humour, poignancy and wonder woven throughout the various movements."
Some of the other works to be performed "celebrate connections between us." They include Winnipeg composer Andrew Balfour's welcoming song Ambe (sung in Ojibway), American composer Joan Szymko's It Takes A Village, French composer Maurice Duruflé's Ubi Caritas, Canadian composer Sarah Quartel's Sing, My Child, and a great gospel arrangement of Paul Simon's Bridge Over Troubled Water by Kirby Shaw. Other pieces on the program include works that challenge us to action, such as Eric Whitacre's Cloudburst that urges us to "dream with our hands." To top it off, there is a surprise encore piece that should not be missed. Pauls revealed the surprise to me, but I am going to keep it to myself.
Continuing on to explain her aim with this performance, Pauls comments: "Fundamentally, I believe that the foundation of society must be relationships, humanity connecting with each other, because it is only then that we can have empathy and create positive change."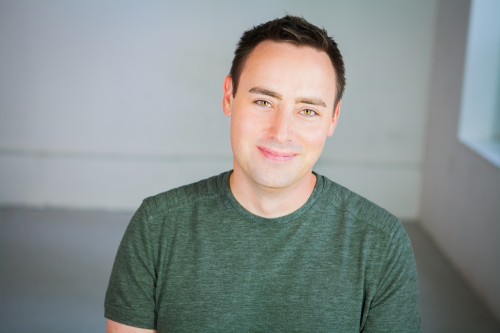 Nature's Beauty and Environmental Consciousness
Similarly, another concert that I think will be a captivating listen is "Voices of Earth: In Celebration of Nature's Beauty" by the Exultate Chamber Singers, entering its 39th season, conducted by Mark Ramsay on October 18. I was interested to know more about the program as well as his decision to set on the theme of nature. Ramsay answered a few of my questions via email..
The music is quite varied, he says, and the concert is a compilation of works by an interesting mix of composers, many of whom are Canadian.
A few works he mentioned are: Voices of Earth by Mark Sirett, which will be performed with a guest violinist, Adrian Irvine. Due North by Stephen Chatman, Ramsay tells me, "is a fun set of five pieces set in the style of soundscapes where [they] explore the sounds associated with and inspired by specific words related to our Canadian landscape, including Mountains, Trees, Mosquitoes and even Woodpecker."
Come to the Woods by Jake Runestad, with a text by John Muir, is the cornerstone of the program, Ramsay informs me. "It's an extended work, with a fantastic piano part, that takes us on an emotional journey." The composer describes it as a piece that "explores Muir's inspirations and the transporting peace found in the natural world."
The program also includes, but is not limited to, works by Johannes Brahms, Allan Bevan, Gwynyth Walker, Matthew Emery, and Samuel Barber.
What led him to decide on the theme? Ramsay says: "I personally believe the theme is a timely one. The Earth and our environment has always been a powerful inspiration for writers, musicians and artists from all creative streams. Recently, I think we are seeing a general increased interest in our environment and our relationship with it. How are we harming it? How are we caring for it? What does our future look like? With that in mind I tried to design a program filled with beautiful texts and choral music that depicts this diverse and stunning environment we are so strongly connected to."
Keep these questions that Ramsay poses in mind as you take in the music. We have to make a conscious effort to take a minute to centre ourselves, think about our planet, think about all that we have gained from it. This theme is one that cannot really get stale or uninteresting, as we continue to slowly but surely witness an active push in working together to keep our Earth healthy and to bridge the divides in society.
On October 27th at 3pm, the Guelph Chamber Choir will perform Bob Chillcot's Five Days that Changed the World, amongst other works. The performance will take place at the Harcourt Memorial United Church in Guelph. In keeping with a theme of unity, the Guelph Collegiate and Vocational Institute (GCVI) high school choir will join the Guelph Chamber Choir for the main piece.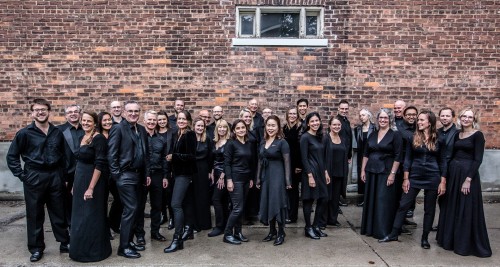 On October 18th at 8pm, the Exultate Chamber Singers will perform Voices of Earth: In Celebration of Nature's Beauty at St. Thomas's Anglican Church in Toronto.
CHORAL SCENE QUICK PICKS
OCT 20, 2:30PM: The University of Toronto Faculty of Music presents "Choirs in Concert: Seasons of Song." Be treated to a combination of the Men's Chorus and Women's Chorus, under conductors Elaine Choi and Mark Ramsay. Some featured works will be by contemporary Canadian composers Frances Farrell, Matthew Emery and E.K.R. Hammell. The performance will be held at the Church of the Redeemer. U of T students should be sure to carry a valid TCard for free admittance, space permitting.
OCT 27, 3PM: Orchestra Toronto, together with the Toronto Mendelssohn Choir, will present "Freude! 30 Years after the Fall of the Berlin Wall" at the George Weston Recital Hall. Under the direction of Michael Newnham, with soloists Lesley Bouza (soprano), Andrea Ludwig (mezzo), Andrew Walker (tenor) and Bradley Christensen (baritone), with pianist Elijah Orlenko; revel in Mozart's Piano Concerto No.23 and Beethoven's Symphony No.9.
OCT 27, 3PM: The Vesnikva Choir, the Toronto Ukrainian Male Chamber Choir and the St. Nicholas Ukrainian Catholic Church Choir come together for "Tribute to Koshyts," a concert featuring some of the sacred and secular works of Oleksander Koshyts; at All Saints Kingsway Anglican Church with an introduction by Wasyl Sydorenko.
NOV 2, 7:30PM: Pax Christi Chorale present the world premiere of The Sun, the Wind, and the Man with the Cloak at Yorkminster Park Baptist Church. Music by Stephanie Martin, commissioned by Pax Christie Chorale. With the Intermediate Chorus of Canadian Children's Opera Company and soloists Allison Walmsley (soprano), Catherine Daniel (mezzo), Asitha Tennekoon (tenor), and Brett Polegato (baritone).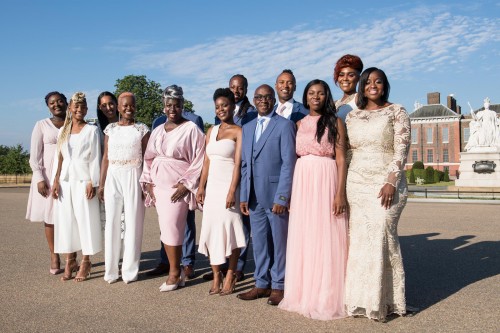 NOV 5 and 6, 7:30PM: Remember the choir at the big royal wedding of Meghan Markle and Prince Harry? They will be performing in Toronto soon. With two dates in November, the Kingdom Choir, with a reputation of the best gospel choir in the world, will take over the Meridian Arts Centre. Expect to hear stunning renditions of Beyoncé's Halo, John Legend's All of Me and of course Stand By Me, now made famous from their world-viewed performance.
Menaka Swaminathan is a writer and chorister, currently based in Toronto. She can be reached via choralscene@thewholenote.com.