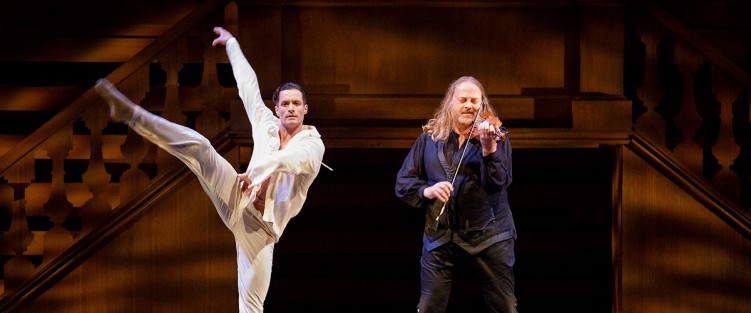 As I started to write this column in early February, we were under full lockdown … again. No theatres or concert halls were allowed to present performances for live audiences …again, and we were forced to turn to our computers (again), for virtual versions of our favourite performance genres.
The unforeseeable Omicron lockdown was doubly heartbreaking after the gradual resurgence of the fall, for creators and audiences alike; nowhere more poignantly, for me, than in the official closing of Come From Away only a week after its glorious reopening, its staging refreshed and the company thrilling – perhaps even more alive, if that's possible, to the potential of the show than they had been at their original opening just under two years before.
Pick your own heartbreak, though. Come From Away was just one of many shows that closed, never opened, or were postponed again. Some were able to pivot, including the Next Stage Festival which did a wonderful job of presenting a fully digital slate of a wide variety of shows. Most of the new live season that should have begun in January, however, was either cancelled or postponed until a time in the future that felt even more indefinite than before, because having the rug pulled out from under us after having hope dangled, was harder to bear than just hunkering down stoically, the way we had before.
Yes, there were some new digital performances to immerse ourselves in, in the interim, but not as many as earlier in the pandemic as when it was the only option. Tossed back and forth between changing protocols, companies have understandably played it safe, hesitating to announce new dates, for fear of having to postpone or cancel, yet again. The result: a gulf.
Hope springs
Late in February, hope springs again, like snowdrops lifting their heads. For once, fortune favoured the brave. Opera Atelier, for example, gambled that the promise of lifting restrictions would allow their All is Love program to go ahead at Koerner Hall on February 19 and 20, and their gamble paid off with a live audience of stalwart supporters returning to fill the hall to the allowed 50% of capacity. Being back watching friends and colleagues perform live felt surreal. What made it even better was the semi-experimental nature of the production. Amidst the expected Baroque beauty of beautifully staged arias, duets and dance sequences was one of my favourite OA experiments, the Canada 150-commissioned Inception created by violinist/composer Edwin Huizinga and dancer/choreographer Tyler Gledhill, and two new experiments: an interweaving of an English with a French aria for soprano Measha Brueggergosman-Lee off the top, and a new Baroque version of an extended excerpt of Debussy's Pelléas and Mélisande, both arranged by Christopher Bagan.
Harbourfront Centre who have kept dance performances happening virtually across the country as one of the producers of the Digidance series, is another producer who has taken the chance of restarting as early as possible with their 2022 international (live) dance series Torque that began with the Israel-based L-E-V's visceral new work, Chapter 3: The Brutal Journey of the Heart, in early March, and will continue with other visiting companies through until late spring, to be followed, I hope, by Harbourfront's usual live performance festivals in the summer.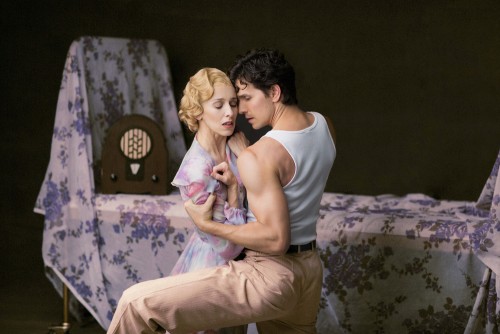 Staying in the dance realm, the National Ballet of Canada, after having to cancel half the run of The Nutcracker over the holiday season, is now officially back in business with a nicely varied combination of Nureyev's beloved version of The Sleeping Beauty, a return of John Neumeier's 1983 impressionist take on A Streetcar Named Desire which will feature retiring star, and wonderfully dramatic dancer, Sonia Rodriguez in the lead at some performances, and a fun mixed program combining Kenneth MacMillan's joyous Scott Joplin-inspired Elite Syncopations with On Solid Ground, the main stage choreographic debut of rising star Siphesihle November.
So, as the beginning of March approaches with the promise of capacity limits being lifted, it now feels as if, perhaps, that new season we have been waiting for can actually take place after all.
At the Grand Theatre in London it must feel like the old song "Finnegan Begin Again," with the Canadian premiere of Emma Donoghue's musical, Room. Let's hope that "third time lucky" will be true for them as the twice-postponed opening is now set for March 11 in London (with previews starting March 8) with a short run to March 19, followed by a run in Toronto at the Princess of Wales Theatre under the Mirvish banner April 5 to May 8. Based on Donoghue's novel that inspired the award-winning film of the same name, the story is very dark but also life-affirming; word of mouth from previews back in 2020 is that it promises to be worth seeing.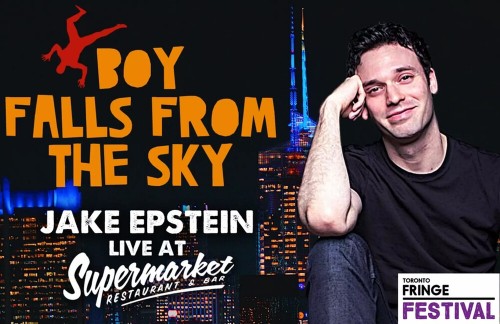 Mirvish Productions have rejigged the rest of their planned season as well, and there are some exciting musical productions coming up in April, notably Toronto native Jake Epstein's autobiographical Boy Falls From The Sky (which I loved at the Toronto Fringe in 2019). It will now take up residence at the storied Royal Alexandra Theatre on April 19, to be followed by the return of the long-running Canadian hit 2 Pianos 4 Hands, with creators and original stars Ted Dykstra and Richard Greenblatt, in June.
Flooded inbox
There is new hope in the air as the volume of 'Omicron aerosols' diminishes; press releases are flooding my inbox with new dates set for live performances around the province: the experimental RISER series at the Theatre Centre presenting Why Not Theatre; the Luminato Festival presenting the Creative Current Lavender Creek Story Cabaret where culture, family and storytelling traditions meet synth pop, video, comedy and hip-hop outdoors at Black Creek Pioneer Village; a new opera, The Lion Heart, by Corey Arnold (music) and Kyle McDonald (libretto) of Mightier Productions, about the famous crusader king and his escape from captivity.
And the Glenn Gould School at the Royal Conservatory of Music, after some very interesting experiments with digital production, is also getting back to live opera production with Handel's Rinaldo at Koerner Hall. What makes this a must-see for me is that brilliant director and acting teacher Tom Diamond who has mostly been directing south of the border the past few years, is back. Perhaps this could lead to Diamond directing once again for the COC? We can hope.
The Shaw and Stratford Festivals have also now muscled up and set dates for their big musicals of the season. Shaw will be presenting the Faustian baseball-set classic Damn Yankees to be directed by Brian Hill, starring Kimberley Rampersad as Lola. Stratford is promising a newly choreographed version of Kander and Ebb's Chicago, created specifically for the Festival Theatre's thrust stage by director/choreographer Donna Feore. There is nothing quite like seeing a great production of a large-scale musical to restore a sense of hope and joy. Both shows will run through the summer in repertory with other productions, including (at Shaw) with a return of the outdoor musical and dramatic programming.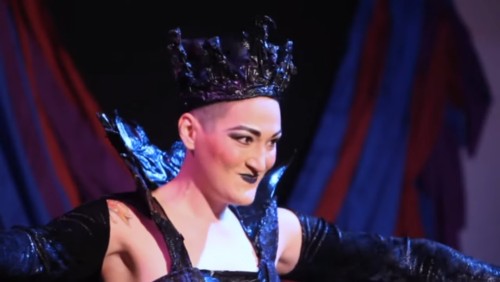 Silver (screen) linings
Luckily while theatres were closed, we have had the silver lining of companies and individual artists embracing the digital realm, both sharing existing work and creating new, specifically to share with audiences over the air waves. The digital wave will continue with two innovative projects debuting in March that have both artistic and societal goals: Opera Trans*formed, a short (seven minute) documentary starring opera innovator Teiya Kasahara, produced by Leah Borts-Kuperman and Maria Sarrouh, seeks to urge audiences to recognize that, in a time of existential crisis for the opera industry, the emerging presence of genderqueer voices is helping reimagine a more vibrant, sustainable, relevant future for the genre. Opera Trans*formed can be seen on March 21 as part of the Toronto Short Film Festival, March 21 to 31.
Against the Grain's latest opera/film hybrid, Bound, in association with the Toronto Symphony Orchestra and Crows Theatre, also aims to knock down some of the walls in the traditional world of opera, showcasing four life stories that challenge Canada's myth of belonging in an unusual format, interwoven with music by Handel.
Across the footlights
As much as the digital production revolution has been a pandemic silver lining, and an important evolution of the art form in its own right, it has to be said that watching a show online is not the same as actually being in a theatre as a performer or member of the audience able to experience that feeling of sharing the experience across the footlights and with other people in the same space. I know I am not alone in being thankful for the wonderful digital creations that have sustained us over the past two years, but even more grateful for the return to live performance.
QUICK PICKS and SHOW INFO
MAR 9 to 13: Winter Mixed Program: Elite Syncopations (Kenneth MacMillan to Scott Joplin and others); Skyward by Alysa Pires; On Solid Ground by Siphesihle November; After the Rain by Christopher Wheeldon, National Ballet of Canada, Four Seasons Centre for the Performing Arts, national.ballet.ca LIVE
MAR 11, 8PM & MAR 12, 4PM: Songbook XI, Tapestry New Opera, Ernest Balmer Studio, Always a fun opportunity to get to know new singers and hear again some of Tapestry's greatest hits. LIVE
MAR 16 & 18, 7:30PM: Rinaldo, Glenn Gould School, Royal Conservatory, Tom Diamond directs. LIVE and ONLINE
MAR 18 to 27: The Sleeping Beauty, National Ballet of Canada, Four Seasons For The Performing Arts. LIVE
MAR 19, 7:30PM & MAR 20, 5PM: The Lion Heart, Mightier Productions, College St. United Church, mightierproductions@gmail.com (416) 882-8044. Live Stream at: mightierproductions.com/lion-heart. LIVE & ONLINE
MAR 21: Opera Trans*formed, a short documentary starring opera-superstar Teiya Kasahara, produced by Leah Borts-Kuperman and Maria Sarrouh, at the Toronto Short Film Festival, (Shorts Documentary 2) www.torontoshort.com ONLINE
MAR 24, 7PM:
Lavender Creek Story Cabaret, Black Creek Pioneer Village, Outdoors, www.luminatofestival.com LIVE
MAR 27 to APR 24: Bound, Against the Grain and TSO, Free, atgtheatre.com/bound/ ONLINE
APR 1 to MAY 8: Riser Toronto, new work series, Why Not Theatre, Theatre Centre, www.whynot.theatre/risertoronto LIVE
APR 6 to OCT 30 (opening night June 3): Chicago, Festival Theatre, Stratford Festival, stratfordfestival.ca, LIVE
APR 8 & 9, 7:30PM:
Only You (Canada),
Anne Plamondon Productions: Only You is an exploration of everything that binds and separates us. In a quest towards understanding, acceptance and honesty, its two protagonists gradually remove the invisible veils between them to unmask the truth. Fleck Dance Theatre, harbourfrontcentre.com
APR 19 to MAY 29: Boy Falls From The Sky, Royal Alexandra Theatre, Mirvish Productions, mirvish.com, LIVE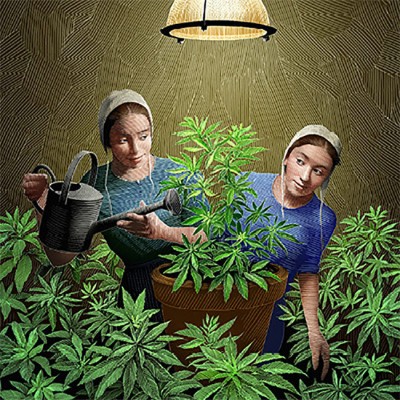 APR 19 to APR 30: GROW. Premiere of new Canadian musical. Book by Matt Murray, music by Colleen Dauncey, lyrics by Akiva Romer-Segal. Directed by Dennis Garnhum, Grand Theatre, grandtheatre.com, LIVE
APR 23 to OCT 9 (opening night May 19) Damn Yankees, Shaw Festival, shawfest.com LIVE
Jennifer Parr is a Toronto-based director, dramaturge, fight director and acting coach, brought up from a young age on a rich mix of musicals, Shakespeare and new Canadian plays.