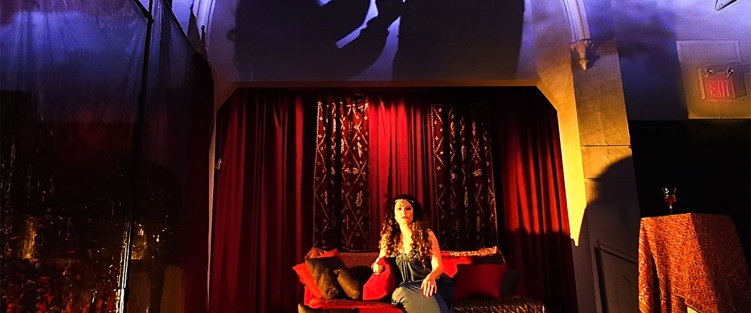 Ever since I began writing this column four years ago, I have searched out and championed companies and artists exploring and breaking down the barriers between musical theatre, opera and dance. Imagine my delight when I discovered a new festival debuting in the last week of May this year dedicated to the same goals, to "reimagining the future of music theatre" and to building a new community of artists, scholars, journalists and students from across genres and generations.
The Watershed Festival, given this name to symbolize the coming together of these many streams of interconnected art forms, is helmed by prolific Canadian composer Dean Burry, now also an assistant professor at Queen's University in Kingston, where the idea of the festival was born. Burry has been a friend of mine since I directed the world premiere of his opera Pandora's Locker at the Royal Conservatory of Music's Glenn Gould School in 2008; I got in touch to find out more about both the inspiration behind the festival and how the pandemic might be affecting plans for participants and attendees.
One thing that is clear right away in speaking to Burry about Watershed is how closely the goals of the festival align with his own belief in the need to break through the long-standing walls between the worlds of opera and musical theatre: in both the professional and academic worlds. As he told me, "I feel as though this is something that my heart has been in for a very long time. I work a lot in the opera field, but never did think that opera had to be one boxed-in thing. I have had some professional musical theatre shows, as well, and I've found that as much as we all try to be open, a lot of people in those two fields have strong feelings about what 'opera is supposed to be' as opposed to what 'musical theatre is supposed to be'. The reality, though, as far as I am concerned, is that they are all on the same spectrum; both are methods of storytelling that use every art form: drama, literature, music, movement and design."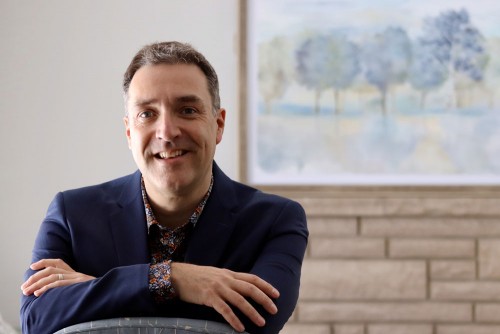 Timing is sometimes the essence of alignment. Burry was just finishing up his doctorate at the University of Toronto, and Queen's was looking for the right person to take up the reins of the new festival. In 2016, Queen's had taken the unusual step of merging their previously separate drama and music schools – a move that still surprises many people – and inaugurating an academic program that integrates drama and music in a program focused more on an overview of creation than on learning specific technical skills. With a large donation (five million dollars) that followed shortly after from the Aubrey & Marla Dan Foundation, this became the Dan School of Drama and Music. "When I came to Queen's," says Burry, "there was a real desire to capitalize on the gift and to really explore the concept of what music theatre is." The Watershed Festival is, in effect, the spearhead of this mandate.
Opera and music theatre creation programs abound, especially at the company/collective level – Tapestry Opera, the Musical Stage Company and Loose Tea Music Theatre come readily to mind – but as a festival Watershed brings something new to the mix, sitting as it does at the cusp of art and academia. Along with a showcase of recent new work from around the country and further afield, there will be a full-fledged accompanying symposium where scholars from around the world will present and exchange views with established and emerging music theatre thinkers, practitioners and writers engaged in the field. And anchoring it all, each year, will be a newly commissioned large work.
Enter Leslie Arden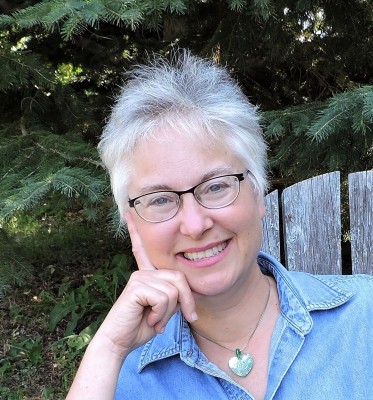 For the debut festival commission Burry turned to acclaimed Canadian musical theatre creator Leslie Arden "as the perfect person for our first outing because we wanted to do a big musical and she has such a grasp of working at that scale, and would be wonderful to have as a mentor for our students." The one caveat was the need to create a lot of female roles – a typical need in a university setting. Arden quickly said "Yes" and set to work creating The Lancashire Lass which tells the tumultuous story of the British suffragette movement through the eyes of a conflicted young woman, Annie Kenney.
Two professional musical theatre performers lead the otherwise student company. Queen's alumna Tracy Michailidis (Life After at Canadian Stage, Kiss of the Spider Woman and Sunday in the Park with George at Eclipse Theatre Company) plays the role of Mrs. Pankhurst, and multi-talented performer, musical director and Queen's faculty member, Melissa Morris, is Annie. Given current restrictions, this first festival is promising "a substantial online sneak peek" at The Lancashire Lass as the final evening event of the 2021 festival,with a full in-person production in 2022.
The Symposium
Daytime during the festival, which runs from May 25 to 28, the inaugural symposium will take place – all on Zoom this year – featuring both presentations (15 minutes at most, followed by Q&As) and panel discussions. Most of these sessions will be hosted by the symposium organizer, Queen's professor, Dr Colleen Renihan, whose wide-ranging knowledge of the music theatre field as both a musicologist and trained singer has drawn in many participants from not only Canada, but the US, England and the Netherlands. With the festival taking place online, many more people from around the world will be able to take part as both participants and attendees.
The title of the very first panel, Reimagining The World of Music Theatre Together, sums up Watershed's raison d'être. Burry will host it, bringing in leading professionals from the worlds of musical theatre, opera, operetta and avant-garde music theatre to speak passionately, and perhaps even argue, about the extent to which the two genres' shared interests in song, theatre and story, can transcend what divides them, at this watershed moment in time and world history. Storytelling, representation, teaching, spectatorship and dramaturgy, reimagining the future of opera, and decolonizing music theatre: all these and more will come into play during the symposium.
New Works Showcase
Burry will be a busy man throughout the festival, hosting live discussions with the artists, and live chat question and answer sessions following each of the evening New Works Showcase performance events. Already announced are 15-minute filmed excerpts of new works from three different teams including Afarin Mansouri (Zuleykha), Jake Schindler and Sam Boer (Ursa), and Kevin Skelton (Pulse). Also already announced, Montreal's Musique 3 Femmes, with a filmed workshop presentation of three of their most recent commissions (all by women), followed by a livestreamed discussion and live chat Q&A.
The festival launch on the evening of May 25 is also, in a manner of speaking a "new works" event – the Gala Launch of Julie Salverson's new book When Words Sing: Seven Canadian Libretti. It was going to be, festival organizers thought, a quiet, intimate event, until the number of people wanting to be involved increased dramatically: it will be hosted by Salverson and Tapestry Opera artistic director Michael Hidetoshi Mori, and will now feature readings by several of the creators of those libretti, including, so far, Ann-Marie MacDonald (Nigredo Hotel), George Elliott Clarke (Beatrice Chancy) and Marie Clements (Missing).
It's a case in point for what Burry calls "opening the doors and welcoming everyone in": scholars, practitioners at every level, journalists and other writers, interested audience members and students, "in order to shine a light on the exciting work that is being done in Canada and around the world and to look at how it is all connected." Sparking conversation among participants and attendees is at the heart of it – about all the facets and permutations of music theatre, past, present and future, with the future paramount, as Watershed explores what music theatre needs to become as it moves towards a more complete inclusion of all histories and viewpoints, and styles of storytelling theatre.
As Burry said to me, "'Music Theatre' is opera and musical theatre and everything in between and everything beyond. Everyone is welcome under this tent, we have no walls."
The Watershed Festival at Queen's University runs from May 25 to 28, 2021. All events will be online and free to attend. Free registration is required.

For more details and to register, please visit the festival's website at www.watershedmusictheatre.com or email watershed.mt@queensu.ca
QUICK PICKS

Ongoing: The new online version of the popular in-person SINGular Sensation open mic shows at Statler's Piano Bar and then the 120 Diner, SINGular Sensation Online! offers biweekly programming combining performances, conversations, and new segments on wellness and world events. Starting May 17, they are adding an Open Mike' show on every third Monday of the month on their YouTube channel, hosted by the charismatic Jennifer Walls. All shows are free to watch, and stay online after their first broadcast. Find them on Instagram at @singular_sensation, or on Facebook at Singular Sensation Online!
Mid-June: Nightwood Theatre's annual fundraising The Lawyer Show presents an audio recording version of Stars from Mars, the new Canadian musical comedy set inside the first human colony on Mars, about a mother and daughter who are worlds apart. Book and lyrics by Ashley Botting; music by Daniel Abrahamson. This Toronto-born musical was developed for Sheridan College's Canadian Music Theatre Project; nightwoodtheatre.net
Jennifer Parr is a Toronto-based director, dramaturge, fight director and acting coach, brought up from a young age on a rich mix of musicals, Shakespeare and new Canadian plays.