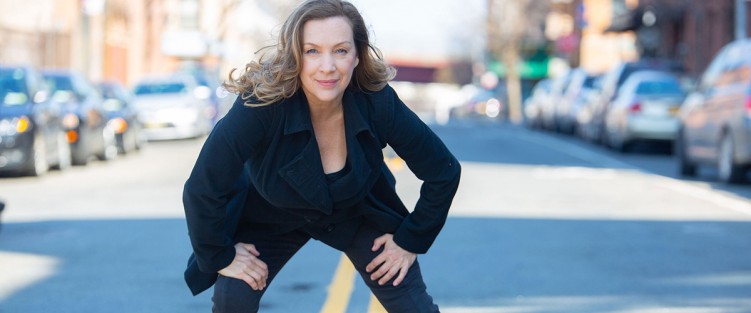 "Have you been living in limbo?" sings Lyne Tremblay in the trailer for her upcoming online cabaret. "Well, we're going to get you out of that!" On April 24 at 7:30pm, Tremblay will be presenting Living in Limbo, a bilingual cabaret live from her famous loft in Montreal.
This is Tremblay's first foray into the virtual world—a new step by a 'multi-threat' artist whose performing credits range from dancing and singing as Cassandra in the original Canadian production of Cats at Toronto's Elgin Theatre, to starring as Sally Bowles in Cabaret at the Mogador Theatre in Paris, to an eclectic collection of TV and film appearances. She is also an acclaimed creator of cross-genre theatre works and cabarets, and more recently, a recording artist.
Living in Limbo, Tremblay's virtual cabaret debut, will showcase all her talents, with some surprises along the way—a rare chance to catch her up close and in full experimental mode. Wanting to know more details before tuning in to the livestream on April 24, I reached out to Tremblay to talk about inspiration, process, and creating during the pandemic.
The following interview has been condensed and edited.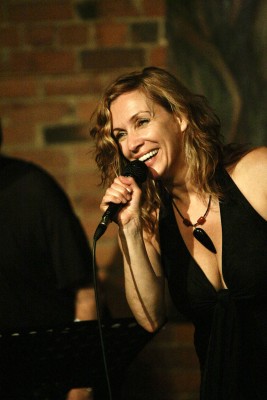 WN: You have been celebrated for in-person cabarets in Toronto and Montreal. What inspired you to create a new cabaret now for the virtual world?
LT: I was just about to release my second album, Get To It, when COVID hit. We were all forced to revisit how we continue creating and getting our work into the world. Seeing many artists doing livestreams from their homes and using different platforms, I thought, I need to honour the album—why not create a bilingual cabaret from my loft, which is in this old industrial building in downtown Montreal with an amazing history.
WN: Why did you want it to be filmed and streamed live, once only, rather than pre-recorded for a longer presence online?
LT: I know, the challenges we create for ourselves—especially doing it with a single camera, one long "plan sequence", no cutting or cueing camera two or three…why? Because it's scary, it's exciting, it's a dance and it goes with what we have been going through these past few months… living in limbo, destabilized from the comfort of our homes. We will all be in the moment, just like being onstage: what you see is what you get, no fixes, no take twos, don't adjust your screens.
The cabaret will be recorded, and will eventually be cut to a one-hour show that will be available on different platforms. There is a market for original virtual shows now, which can lead to reaching a much broader audience around the world.
WN: Other than being filmed in your loft, how will this be different from your previous creations?
LT: This cabaret will be an intimate, acoustic party from our living room to your living room. I'll be accompanied by a wonderful trio that played on the album: Erik West Millette on bass, Olaf Gundel (piano, dobro, guitar and voice), and Matt Zimbel, on percussion, my wonderful partner-in-crime. He has an inspiring work ethic as a producer of many spectacular events and we work really well together; I am not alone and so grateful for that.
WN: How will you create that live cabaret feeling of communicating directly with your audience?
LT: The camera will follow the action and become a character in itself. I hope to break through the camera lens just like one would break the fourth wall onstage. We will have an interactive segment with the audience. I have stories to tell about this loft. I'll be singing songs from my freshly released album Get To It.
I'm putting all the work in the context of what we've been living through in this past year. The cabaret is full of messages encouraging hope, self care, and how important it is to keep moving, keep dancing and being there for each other. There's lots of the 'great healer' in the show and that is humour. I had fun writing a spoken word piece called: "The List", which recounts how much work there is to create and livestream 70 minutes of cabaret… at one point, I had a list so long, it ended up needing its own list. Checking off an item was celebrating the smallest of accomplishments which kept me sane.
We will also feature our bar, which is in a freight elevator, where we will mix a special drink, because here, we love to 'raise the bar!'
Lyne Tremblay's Living in Limbo will be presented on April 24, 2021, with a pre-show at 7:15pm and the live event beginning at 7:30pm, tickets and details available at Side Door.
Jennifer Parr is a Toronto-based director, dramaturge, fight director and acting coach, brought up from a young age on a rich mix of musicals, Shakespeare and new Canadian plays.