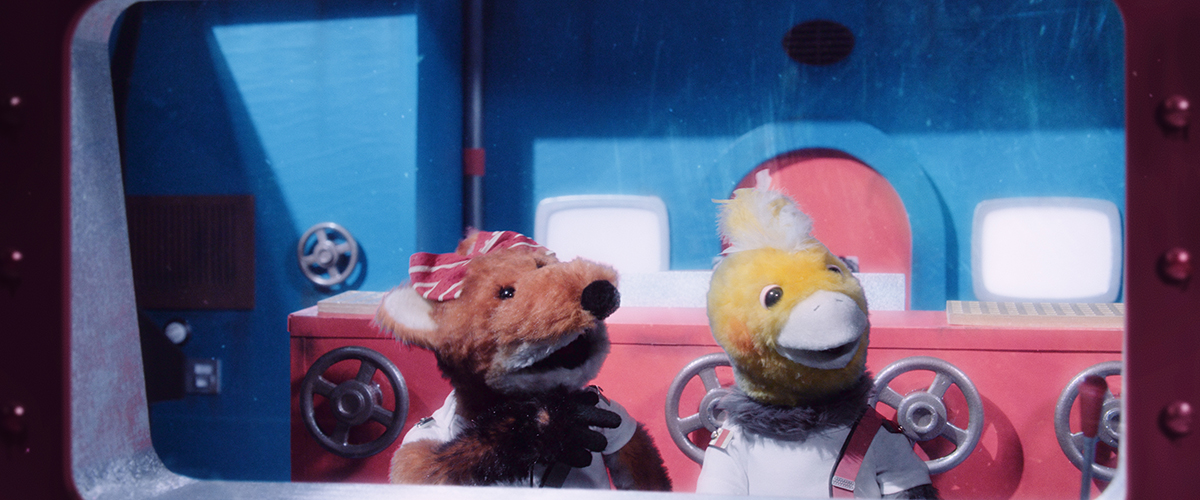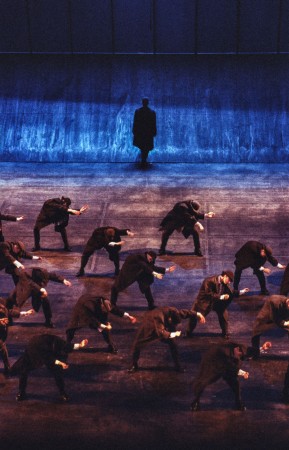 This is such a strange time to be writing about music theatre. As I scour the Internet for news of new works and remounts, the contrast with this time last year is impossible to escape. On top of that, as the one-year anniversary of the first pandemic lockdown approaches it feels as if we are collectively holding our breath as we wait to find out if we are actually on the road out of this horrific year, or if a longer period of isolation is first going to be necessary.
Not only are live performances still not allowed in Toronto, but (as of March 5) the rules of the current lockdown, imposed in December, also forbid arts companies from even rehearsing to film content to be streamed online (as of March 5). This hits particularly hard when so many companies are using this method to not only survive by creating streaming content, but to share their productions beyond local borders thus extending their reach and their audiences across the country and even around the world.
Digidance
In the dance world one of the most exciting new initiatives, and on an international scale, is Digidance, a collaboration between four of Canada's leading dance presenters: Toronto's Harbourfront Centre, Ottawa's National Arts Centre, Vancouver's DanceHouse and Montreal's Danse Danse, that may not have happened without the impossibility of live performance this season. By joining forces, these partners have been able to aim for the top, making it possible for audiences across Canada to watch in their own homes – for an incredibly inexpensive ticket price (starting at $15 ) – the very best from the cutting edge of contemporary dance. both very recent international repertoire as well as seminal earlier works.
Digidance launched in February with the online debut of thrillingly kinetic Canadian choreographer Crystal Pite's Body and Soul, created for the Paris Opera Ballet in 2019. In March, it now takes a step back into dance history with Jean-Pierre Perreault's Joe, an equally groundbreaking large-scale dance piece from 1984 that took the dance world by storm. From March 17 to 23, audiences can thrill again to the surprising power and noise of this work danced by a company of 32 in overcoats, fedoras and heavy work boots; a work so iconic that it has been compared to a Beatles album, a Kundera novel, or an Andy Warhol print. As with all Digidance presentations, the screening will be supplemented with informative additional content exploring the creation and context of the work (harbourfrontcentre.com). This is exciting in so many ways: glorious contemporary dance works are going to be seen by a much wider audience than ever before.
Opera 5
One of Toronto's younger indie opera companies, Opera 5, is also stretching its wings and taking flight into new territory with Threepenny Submarine, a collaboration with practical filmmaking and puppetry company, Gazelle Automations – a collaboration that might never have happened without this year's need to isolate. For the young and young at heart, Threepenny is planned as a series of ten-minute "webisodes" following the adventures of "Sea-Botanist Iona the cockatiel and Sea-Biologist Lydian the vixen" who set out together in the Threepenny Submarine to explore the seafloor and hopefully map out the mysterious Salieri Sector. Inspired in part by a nostalgia for classic cartoons like Bugs Bunny and Tom and Jerry, "where music played a central role and was almost a character in the series," as O5's general director Rachel Krehm told me, the new filmed puppet series will begin by featuring beloved opera arias and chamber music but, the creators hope, will in the future include commissioned original Canadian music.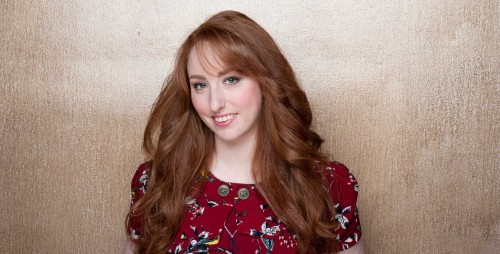 The show will be in musical theatre style combining dialogue and music with moments where the characters suddenly break into operatic song. "Born out of the idea of isolation," Threepenny also had to be created by the team members working in isolation, with all the elements having to be made separately and then cleverly combined together to make the complex final product. The first webisode is expected to be online by the end of March. Keep an eye on the website (opera5.ca) for news and updates.
INNERChamber
A good example of a company which has benefited from streaming is a group I consider one of the best kept secrets of off-season Stratford, Ontario: INNERchamber. Now in its 11th season, this small company led by founding artistic director Andrew Chung, has been creating intimate concert evenings built around a resident string quartet, combining spoken word and music from a wide variety of sources – from classical composers to musical theatre, to new age songs and poetry, performed before a loyal local audience at venues such as Stratford's Factory 163 and, this year, at Revival House. When they found out that live audiences would either be forbidden, or at the least restricted, IC quickly pivoted to presenting their concerts online and, as a result, have not only kept going during the pandemic, but actually increased their audiences with ticket holders tuning in from further afield in Ontario, from Nova Scotia, Quebec, Saskatchewan and British Columbia in Canada, from Oregon and Pennsylvania in the US, and even from as far away as Australia. Check out if you can, their upcoming concert: A Night In The Salon on March 21, featuring Stratford Festival bass-baritone, Marcus Nance, and pianist Emily Hamper (innerchamber.ca).
Tapestry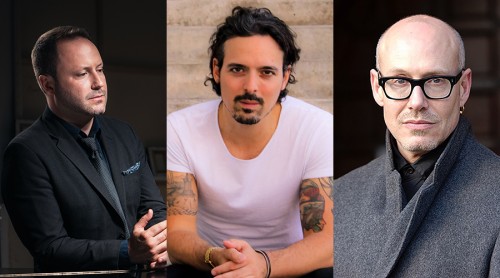 Meanwhile, here in Toronto, Tapestry Opera has been at the forefront of the fight for government support for the arts and artists, and has itself pivoted to showing their always innovative work online. While larger programmed productions have been postponed until further notice, there has been a rewarding mix of smaller shows taking advantage of the chance to reach for new audiences, including two coming up: Morgan-Paige Melbourne's intriguing piano and dance combination, Where Do I Go, on March 27, and on April 24 (rescheduled from its original January date), one of my must-see shows of the season: A Joke Before the Gallows. In this show, acclaimed concert pianist, Adam Sherkin, is joining forces with poet/librettist David James Brock and innovative director, Tom Diamond, to weave together four original darkly comic monologues with four dramatic scherzi by Chopin to create something new – what exactly that will be I can't wait to see, as Sherkin will be not only playing the piano but speaking the monologues himself. Later in the spring we are also promised a second episode of S.O.S Sketch Opera Singers, the pandemic-inspired filmed sibling of one of my favourite Tapestry live traditions – the experimental five-minute Opera Briefs (tapestryopera.com).
Stars in the House
In the category of shows that might not have happened without the restrictions of the pandemic, one of my favourites is Stars in the House, the nightly musical chat show created and hosted by Broadway musical director and radio personality, Seth Rudetsky, and his husband, producer James Wesley, to support the (American) Actors Fund. Streaming for free eight times a week, from the very beginning of the first lockdown this show brought Broadway stars into our living rooms from their living rooms, chatting about how they were dealing with COVID, talking theatrical shop and singing the odd song. Still going strong almost a year later, the greatest thing about this show is how it creates a sense of community and brings stars into an up-close-and-personal relationship with fans and audience members around the world.
Locally, a Canadian version sprang up very quickly last spring, Big Girl & Friends, hosted by Toronto Musical Concerts' Christopher Wilson and Ryan Kelly, in support of the Actors Fund of Canada. While it only ran for about three months, and then for a second weekly series that just finished on March 1, BG&F played a similar role to SITH, bringing Canadian musical theatre personalities into closer proximity with viewers, like its prototype, creating a sense of community that audiences don't normally have with leading performers, who are usually seen only at a distance from the seats in the theatre.
Up Close and Musical
As I wrote last month, the Stratford Festival has created a new carefully curated series that does something similar. The wonderful Up Close and Musical Series showcases nine Stratford musical theatre performers each in their own 25-minute show built by themselves with an intimately spoken through-line crafted around five songs, again, chosen by the performer. So far the series is superb – each episode distinct from those before – and clearly sharing with us, the viewer, the personal as well as professional personality of each performer in a unique combination of stylish fully staged concert footage filmed on Stratford's Festival Theatre stage with an intimate conversation in the seats of the house. New episodes debut as part of the free streaming on the Stratford Festival's YouTube page and then become part of the content on the streaming service, STRATFEST@HOME (stratfordfestival.ca).
A similar step to bring its performers and audiences together while full-scale live shows cannot be produced, is being taken by the Drayton Festival, mainstay of Ontario's summer stock circuit, with its recently announced Livestream Cabaret Concert Series running from March 7 to April 18. Showcasing some of Drayton's usual headliners, including Mark Cassius and Kelly Holiff, each concert is free to watch but only streams once. For more details see the full concert listings at draytonentertainment.com. Although this seems to be more what one would expect of a regular concert series, as opposed to a more complex show, it will still give us the opportunity to enjoy these performers up close, while we watch at home, as we wait for the longed-for return of live theatre.
While I hope that we soon reach a turning point in the battle against COVID-19 and can return to creating and attending live performances, I am in awe of the spirit of innovation that has kept the performing arts sector alive, and am grateful both for the new creations and the new closeness to the artists that those creations are making possible while we hold our breath and wait.
Jennifer Parr is a Toronto-based director, dramaturge, fight director and acting coach, brought up from a young age on a rich mix of musicals, Shakespeare and new Canadian plays.