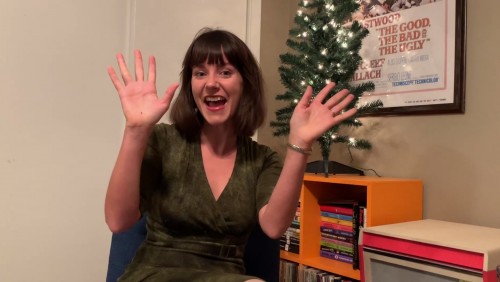 For those of you who might not have noticed, this holiday season will not be its usual live(ly) self; however, there are still exciting music theatre and dance productions to cheer the spirit coming to our screens and to at least one live stage. So to save you some shopping time, here's a personal (and partial) list.
DECEMBER
NOV 11 to DEC 19: The Musical Stage Company's virtual edition of their signature concert series, UnCovered: Notes from the Heart (see our November issue), has been extended for an extra two weeks, due to overwhelming demand. The 65-minute series of new linked dramatic music videos can be watched by single ticket buyers or become the heart of a curated group experience. ONLINE. Specific day and showtime only. $25 - $40. https://bit.ly/UnCovered2020.
NOV 25 to DEC 4: Musical Concerts from the Shaw (Festival) directed and choreographed by associate artistic director Kimberley Rampersad, with music direction by Paul Sportelli. Alternating evenings feature the music of Duke Ellington, Dorothy Fields or Cole Porter followed by:
DEC 5 to 19: Also from the Shaw, Songs for a Winter's Night featuring favourite melodies from the holiday season. LIVE socially distanced audiences of up to 50. (Masks must be worn.) Jackie Maxwell Studio Theatre, Niagara-on-the-Lake. Tickets are FREE but must be reserved by calling the Shaw Festival's box office at 1- 800-511-SHAW (7429) For details see https://www.shawfest.com/event/musical-concerts/.
DEC 4 to JAN 2: The Nutcracker (choreography by James Kudelka.) The National Ballet of Canada, in a new partnership with Cineplex, are making their signature holiday ballet available to watch on both big and small screens. Live captured at the Four Seasons Centre for the Performing Arts in 2008, the cast is led by audience favourites Sonia Rodriguez and Piotr Stanczyk as the Sugar Plum Fairy and Nutcracker Prince. Tickets $12.95-14.95 at Cineplex Theatres not affected by the lockdown, or $29.99 to stream online from the Cineplex Store. For direct links go to or www.cineplex.com.
DEC 6, 7PM: Together, Safe & Warm. Alexis Gordon, of the Stratford and Shaw Festivals, guest stars with the INNERchamber Ensemble in an intimate program of holiday music new and old, interwoven in the characteristic company style with the stories behind the songs. The performance will be livestreamed from Revival House, the exciting performance and dining venue in Stratford. ONLINE. One show only. Tickets $35 (student and arts worker discounts available) www.innerchamber.ca/together-safe-warm.
DEC 12, 7:30PM: WinterSong: A Virtual Watch Party. Canadian Contemporary (formerly Children's) Dance Theatre. The annual holiday dance special inspired by the world's rich solstice traditions will be experienced this year through the medium of film combining choreographic world premieres with a retrospective look at iconic solstice work. Nowell Sing We, and highlights from WinterSong's 33-year history. ONLINE. Tickets $30. www.ccdt.org.
DEC 12, 7PM: Opera Atelier presents their first livestreamed production, Something Rich and Strange, a brand-new production featuring theatre music by Handel, Lully, Locke and Purcell that explores the realms of sleep, visions and dreams, plus a new creation by Edwin Huizinga for soprano Measha Brueggergosman. Streamed from Koerner Hall. One Show Only. ONLINE. The Royal Conservatory Box Office at 416-408-0208 or tickets@rcmusic.ca.
DEC 11 & 12, 7:30PM: Going Under, Toronto's Bravo Academy Senior Troupe presents a newly adapted virtual version of Going Under by cutting-edge Canadian musical theatre creators Matt Murray (book), Colleen Dauncey (music) and Akiva Romer-Segal (lyrics): "When the subway train they are riding comes to a screeching halt, a group of high school students on the way to their graduation are caught underground, forced to face each other and their own demons, and the tragic event that tore them apart four years earlier." ONLINE. Tickets: $16.95-28.25 www.bravoacademy.ca/events-north-york/going-under
DEC 14: Tiny Pretty Things debuts on Netflix. Based on the bestselling Young Adult book of the same name, this new series – which explores the lives of elite professional ballet students in Chicago – has been eagerly anticipated since filming began last year. Many Canadians are part of the production team, including executive producer Michael MacLennan, music supervisors Scott Belluz and Natasha Duprey, and lead choreographer and dance consultant, Jennifer Nichols (as previewed in The WholeNote's summer issue).
DEC 19 & 20: This year, Ross Petty's annual topical fairy tale-inspired Panto has had to travel into the virtual realm. Taking that as a cue, Matt Murray's new script for There's No Place Like Home For The Holidays begins as Dorothy from The Wizard of Oz clicks together the heels of her ruby slippers and embarks on a magical roller coaster ride home during which she encounters new friends and panto favourites played by (among others) Dan (Plumbum) Chameroy, AJ Bridel, Eddie Glenn, and Sara--Jeanne Hosie, (last year's hilarious Sheriff of Nottingham). Tickets: $35 per household. www.rosspetty.com. Watch anytime between 10am and 9pm ONLINE. A portion of each ticket sale goes to Kids Help Phone.
DEC 21, 8PM: Essential Opera presents the world premiere of Monica Pearce's new one-act opera, December, for three sopranos and string quartet. The story follows new couple Julia and Natasha as they plan to visit Julia's family for the first time at Christmas. ONLlNE. Tickets $22.86 www.tickethalifax.com. https://youtube.com/c/EssentialOpera.
JANUARY
JAN 8, 7:30PM: The Glenn Gould School Fall Opera: Kurt Weill's The Seven Deadly Sins & William Bolcom's Lucrezia. As profiled in this issue, Amanda Smith's Opera in the Age of COVID – multimedia filmed production with the students of the GGS. FREE. ONLINE. www.rcmusic.com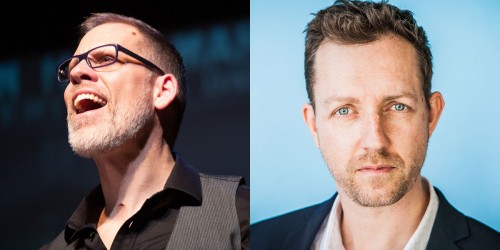 JAN 11, 7PM: BIG GIRL & Friends (the Second Wave). Toronto Musical Concerts' producer Christopher Wilson and associate director Ryan Kelly's daily online musical chat show kept our spirits high and raised over $30,000 for the Actors Fund of Canada from the start of the pandemic through mid-June. The show relaunches now in a new weekly, themed, format with musical theatre stars from across the country joining the hosts via Streamyard to talk shop, sing songs, and encourage support of the AFC. FREE ONLINE. Mondays at 7PM on the Toronto Musical Concerts YouTube channel.
JAN 30, 8PM: A Joke Before the Gallows. Tapestry Opera and Piano Lunaire join forces to present acclaimed pianist Adam Sherkin, in an innovative program that combines Chopin's dramatic musical Scherzi (Jokes) with commissioned, darkly funny, theatrical monologues by poet David James Brock that respond directly to each scherzo. Directed by Tom Diamond; in an experimental twist, Sherkin will perform the monologues himself. FREE ONLINE Livestream (also available afterwards on demand) on Tapestry's YouTube Channel:
JAN 31, FEB 1, 7:30PM: John & Waleed. A Theatre Passe Muraille Digital Production in association with Cahoots Theatre, presented by The Oakville Centre for the Performing Arts (Oakville), FirstOntario Performing Arts (St. Catharines), The Grand (Kingston) and The Rose (Brampton). Toronto-based composer, singer and songwriter, John Millard, joins forces with Sudanese composer and multi-instrumentalist, Waleed Abdulhamid, to create a unique evening of interwoven song and story exploring their lives and traditions and where their journeys intersect.
www.passemuraille.ca/JohnandWaleed. Livestream from Theatre Passe Muraille. ONLINE. Tickets TBA.
Jennifer Parr is a Toronto-based director, dramaturge, fight director and acting coach, brought up from a young age on a rich mix of musicals, Shakespeare and new Canadian plays.