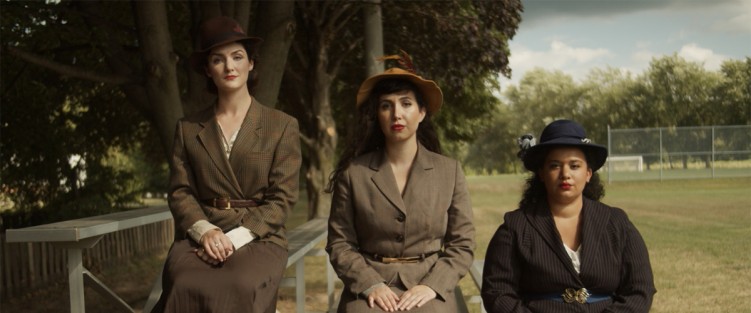 Loose Tea Music Theatre, an indie opera and music theatre company based in Toronto, was already a vibrant, though small, presence on the Toronto scene before the pandemic hit, producing innovative socially conscious productions that pushed the boundaries of interdisciplinary performance while staying based in classical voice. With the advent of the lockdown in March, like every other theatre company, all their plans had to be put on hold. Excitingly, however, as everything stopped and the usual doors closed, new doors blew open, as if the pandemic had unleashed a new energy.
Speaking with Alaina Viau, Loose Tea's founder and executive artistic director, I was astounded by her hunger to create, and how she has embraced the enforced rest from live theatrical performance to concentrate on planning and building future initiatives for her company as well as initiating new partnerships to expand her own and her company's artistic vision.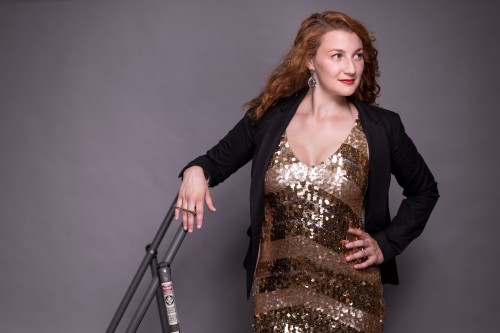 The Loose Tea project that first caught my eye and inspired this profile is Dead Reckoning, a new Canadian musical by Lezlie Wade and Scott Christian. Loose Tea is usually thought of as an indie opera company, but as Viau pointed out they are officially a "music theatre" company, and from the beginning (in 2013) she has been experimenting with combining classical voice with other genres and media. Last season, for example, included two non-traditional productions: Carmen#YesAllWomen reimagined as "half opera, half not," and the Dora-nominated new "song opera" about Anne Frank, Singing Only Softly.
"I've been looking for a musical for Loose Tea to produce, but it had to be the right musical," Viau explained. Composer Scott Christian was Viau's music director for Carmen and they had begun talking about Dead Reckoning as Carmen was being written. Christian's own composing style, she says, is similar to Stephen Sondheim's, something that attracted her to the show: "It's complex and needs to be well sung. It sits in that grey area where the lines are blurred between opera and musicals."
The content also aligns wonderfully with Loose Tea's mandate: "Written for five women, it focuses on the intersection of the lives of (famed aviatrix) Amelia Earhart and 15-year-old Betty Klenck – a real-life character –the girl who received Earhart's last shortwave radio transmissions as her plane went down. It explores how Earhart was doing these amazing things herself but also influencing the next generation at the same time. It's about how these trailblazing women end up affecting the next generation of women coming up."
The work is written for two leads and a trio who act as a Greek chorus. In the words of the composer: "Both the Betty and Amelia parts are within the musical theatre soprano range, though Betty is written higher which gives a more youthful colour, whereas Amelia gets some juicy lower stuff by contrast. The trio are modelled after the Andrews Sisters and get a number of tight three-part-harmony features as well as a solo song each in the full version."
While Dead Reckoning was not commissioned by Loose Tea, the company had planned to do a workshop of it in May that would have culminated in a semi-staged concert performance. Of course, that plan had to be jettisoned when the lockdown was imposed. Christian and Lezlie Wade, who wrote the book and lyrics, had also lined up an earlier workshop with the famed La MaMa in New York City that would have taken place in March. It's a dramatic story as Viau tells me: "They were three hours into New York State when everything shut down and they had to turn around and come back. One of the cast members who had flown ahead had already landed and had to get on another plane right away and come right back, as well."
Left up in the air like this and not wanting to lose momentum, the question they all had was "What do we do now?" This led to the idea of creating a digital version and discussion of what that would mean. Like many other companies, the first option they looked at was to do a video version on Zoom, filmed in pieces at individual cast member's houses. None of the company were thrilled with this idea, however, and when Ontario moved into Stage 3 of recovery the exciting possibility of actually filming together came up and they all jumped at the chance.
(As this was an experiment and the budget not large – though partially supported by a digital creation grant from the Canada Council – only the first 30 minutes of the whole 90-minute musical would be filmed. In effect it is the first act, and has its own story arc so that it can stand alone.)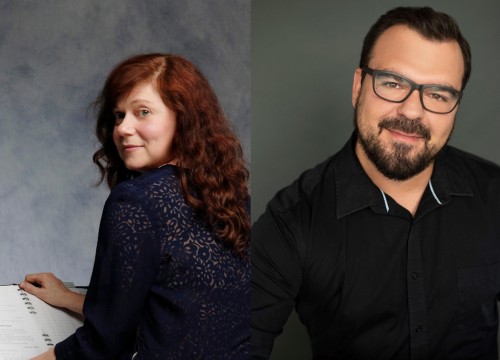 A different animal
At this point two more big decisions were made and the project became a different animal. Viau described how they "were all very concerned about the quality of what we were going to put out. My big thing was that it needed to sound good, so we did all the recording beforehand. Scott dropped off microphones to the singers and sent them the piano track. They recorded their parts separately, he gathered them together, added a bass track and mixed everything so that it sounded good. As we filmed, they sang to the recorded track so that it would look as if they were actually singing as we filmed."
Viau also described how Lezlie Wade, whose story, whose "baby" this show was, was also concerned about quality and adamant that if they were going to do a film version she would need to rewrite it specifically for that medium – which she did, including complex intercutting between scenes and within songs. Wade also chose and planned the locations at which they would shoot in Niagara-on-the-Lake where she lives; the idea of filming had now grown far beyond Zoom or the recording of a live performance.
The actual filming would be done by Viau, herself. In another piece of serendipity Viau had already been experimenting with film on various productions both for Loose Tea (Carmen) and elsewhere (Cendrillon for SOPAC Ottawa, Haus Musik with Tafelmusik in Toronto, for example). The loan of professional camera equipment from a friend, filmmaker Patrick Hagarty with whom she had worked at Roy Thomson Hall on Seven Deadly Sins (when she was assistant production manager for the TSO), made it possible to aim for high professional quality in this category as well.
For the first time since founding Loose Tea, Viau would be the director of photography (DOP), but not the director of a Loose Tea show. Book writer and lyricist Wade was attached as director from the beginning, and now the two women would come together as a new team to realize the production they dreamed of. As Viau described their working relationship: "Lezlie reimagined the show completely in terms of the scenes and cuts for film, found the locations, planned the shots she wanted and where they would be, and she will have complete control on the final edit. As DOP I got on site and set up the shot with angles, lighting, actor placement and in-camera colour with my video knowledge, and suggested changes to get the best representation of her idea. As the creative producer, I am not directly involved with the nitty gritty of the editing, but will make suggestions as we come to the final edit, with an overall view of the work,".
By the end of filming in mid-August, Viau said the whole team was excited by what they had created, that it wasn't a "cop out" or "also-ran", but felt instead "as if this weird situation had birthed a new thing." The plan is to release the film online around mid- September, though no exact date has yet been set. It will be streamed for free, with donations suggested to help continue the development of the piece. A watch party will be announced on Loose Tea's social media ahead of time (please see the info below). If the short film is well received the company may go on to film the whole musical. In the meantime, a full live version of Dead Reckoning is still planned to be part of the regular theatre season, once live performance is possible and safe again, perhaps in the 2021/22 season, after further workshopping.
BIPOC composer/librettist development program
Also in September, another Loose Tea initiative is being launched: a new BIPOC composer/librettist development program to be headed up by the company's new artistic director Joanna Diindiisikwe Simmons, a Saugeen Ojibwe and professional opera singer originally from Lindsay Ontario, who has performed leads with the COC and Pacific Opera Victoria. Simmons was recruited by executive artistic director Viau to take on the leadership of this program as well as other Indigenous programming which has been in development for the past year as part of the company's mandate to expand and change the face of opera. Another consequence of the enforced pandemic shutdown is that Viau has had much more time to devote to developing this and other innovative programming plans that she will be announcing later in the year.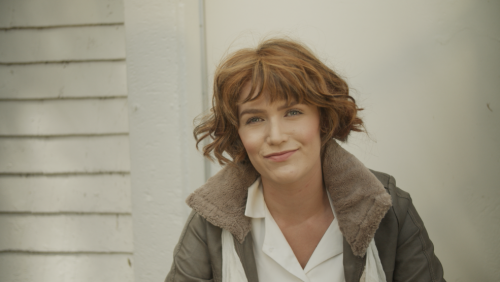 For more information about Loose Tea, the premiere of Dead Reckoning and the new BIPOC composer/librettist program please see:
Facebook: www.facebook.com/LooseTEAMusicTheatre;
instagram: @looseteatheatre; twitter: @looseteatheatre;
and www.looseteamusictheatre.com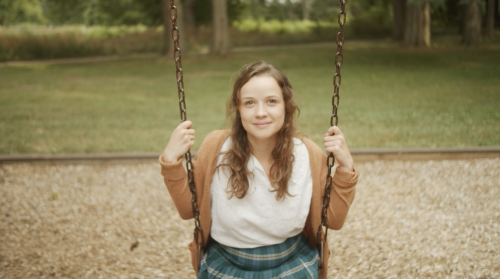 Dead Reckoning: Video Adaptation Credits
Lezlie Wade - Director, Book and Lyrics
Scott Christian - Composer and Producer
Alaina Viau - Creative Producer and Director of Photography
John Chou - Technical Assistant
Alicia Barban - Assistant Producer
Austin Check - Editor
Amelia Earhart - Laura Larson
Betty Klenck - Kelsey Falconer
American Trio - Alicia Barban, Aisha Jarvis, Sara Shanazarian
Jennifer Parr is a Toronto-based director, dramaturge, fight director and acting coach, brought up at from young age on a rich mix of musicals, Shakespeare and new Canadian plays.