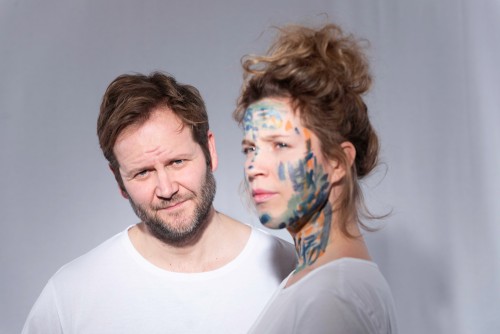 In Act Two of Stephen Sondheim's Sunday in the Park with George, Dot sings to George: "Move on! Anything you do let it come from you, then it will be new." This double idea, of continually trying new things but anchoring them in personal experience or passion, was at the heart of three of my music theatre highlights of February, and promises to be so for three of the shows coming up in March.
Caroline or Change, presented at the Winter Garden Theatre by The Musical Stage Company and Obsidian Theatre Company is anchored in Tony Kushner's semi-autobiographical book and this powerful production amped up the electricity by casting as Caroline, R & B Queen Jully Black, who, in her musical theatre debut, gave a performance of great passion and integrity. Tapestry New Opera's Jacqueline, a fascinating journey into the internal thoughts of virtuoso cellist Jacqueline du Pré as her career and life were both being tragically cut short by MS, was an exciting risk-taking experiment in storytelling, inspired by personal connections to the artist and envisioned as a duet for soprano and cello. Lin-Manuel Miranda's Hamilton finally arrived in Toronto, showing us why it has been acclaimed as the "reinvention of the American musical," a thrilling example of unexpected medium (hip-hop and diverse casting) melding with inspiring message (surprisingly interesting biography of lesser-known American founding father Alexander Hamilton) to create a truly satisfying evening of music theatre.
As March approaches, three more exciting productions, all wildly different, are blending personal passion and innovation to share with us both new and familiar stories in new ways designed to give them more immediacy and/or urgency in the telling.
Sondheim's Sunday
Eclipse Theatre Company (ETC) is presenting Sunday in the Park with George in part as a celebration of Stephen Sondheim's 90th birthday year, but even more as an investigation, through the use of an unusual setting and experimental production elements, of the musical's own interrogation of the artistic process and the toll it can take on an artist's personal life. Inspired by French pointillist painter Georges Seurat's painting A Sunday Afternoon on the Island of La Grande Jatte, the plot revolves around George (a fictionalized version of Seurat) and his life with mistress and model Dot as he begins to create his masterpiece; it then segues in the second act to the present time when George's great grandson, also an artist, finds himself at an artistic crossroads. Just as ETC found an ideal setting in Toronto's old Don Jail for last year's site-responsive production of Kiss of the Spider Woman, so they have chosen Toronto's The Jam Factory for Sunday in the Park. I reached out to director Evan Tsitsias to find out more about this choice as well as his experimental approach to staging the show. He explained:
"I chose The Jam Factory because it offers incredible atmosphere for this particular time period and piece. It has a magical aura when you walk inside; it reminded me of both an artist's studio, and, because of the expanse of the large room with all these wood beams, it had an outdoor quality as well, which felt like the perfect combination to tell this story. On top of that, the show takes place during the second industrial revolution when things were changing so rapidly in Paris, and The Jam Factory was built during that exact same time period, which I think is rare to find in Toronto. It was the perfect alchemy of space and show. We've also decided to stage it in an alleyway formation which will put the audience as close to the action as possible, hopefully making them feel like they are part of this community of people they are watching in this park."
Along the way, Tsitsias has added another immersive and unusual element to the production that he hopes will bring the audience even more into the world of George and Dot, by recruiting artist, Lori Mirabelli, "who will be painting her own experience of the show each night on canvases around the space. Each night will be different." This will be a fully staged concert production allowing the company "to strip down to the essentials as far as costumes, set and lighting goes, using this incredible space as another character in the story, and really honing in on the words and music."
Sunday in the Park with George plays at The Jam Factory from March 3 to 8, starring Evan Buliung as George, Tess Benger as Dot, and featuring Charlotte Moore as the Old Lady and Tracey Michailidis as Yvonne.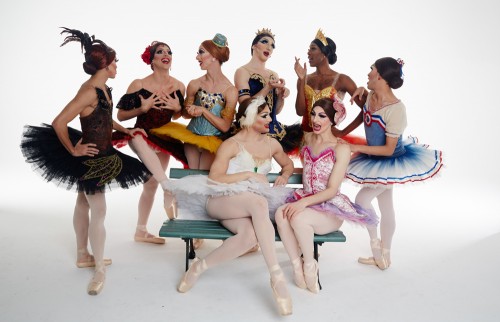 "The Trocks" Affectionate Parody
The beautiful Winter Garden Theatre will be visited on March 7 and 8 by the iconoclastic dance company Les Ballets Trocadero de Monte Carlo with their famous blend of technical virtuosity and expert comic timing. "The Trocks," as they are affectionately known, enable audiences to see classical ballet with new eyes through their lovingly comedic take on the foibles, accidents and underlying incongruities of serious dance enhanced by the – at first startling – fact that men dance all the parts, bodies delicately balancing on pointe in the roles of swans, sylphs and princesses. There is a delicate balance in the company's performances between excellent technique and a tongue-in-cheek awareness of parody that delights both connoisseurs of classical ballet and new fans alike.
The Toronto program for each performance will include the company's signature short version of Swan Lake, the Balanchine parody Go for Barocco, and Dying Swan (The Swan) which, in a Toronto-exclusive performance, will be danced by Toronto native, and former Trocks member Brooke Lynn Hytes known most recently for being the star runner-up contestant on RuPaul's Drag Race in 2019.
Ten Choirs bear witness to The Events
At Streetcar Crowsnest, Necessary Angel Theatre Company is producing the Toronto premiere of Scottish playwright David Greig's The Events, a much-darker themed show than the two shows above, but with a message of hope conveyed not only in the script but in the unique, innovative, shape and format of the production.
Described by The Independent newspaper as "one of the decade's most incendiary and important works", the play began as a response to the horrific 2011 killing of 69 people at a summer camp in Utøya, Norway. Set in Scotland, The Events tells the fictional story of Claire – a right-on, left-wing female priest who leads a community choir – who one day experiences something terrible: a young man she vaguely knew turns a gun on those who "aren't from here" in an attempt to make his mark on society. The play is not a documentary telling of this terrible event, rather, it follows Claire's attempt to understand how someone could do such an awful thing, and how this leads her on a path to self-destruction.
Originally commissioned by Scotland's Actors Touring Company, the cast is small: one actor (Raven Dauda) plays Claire, a second (Kevin Walker) plays the Boy (the attacker) but also five other characters in her memory, as Claire tries to makes sense of what she has experienced. At the heart of the play is an exploration of how the community as a whole reacts and tries to move on and – in an innovative stroke – the community is played by a choir, ideally a different community choir for each performance. Fascinated by this, I reached out to director Alan Dilworth to find out more about the choir's role in the play and the practicalities of recruitment and rehearsal.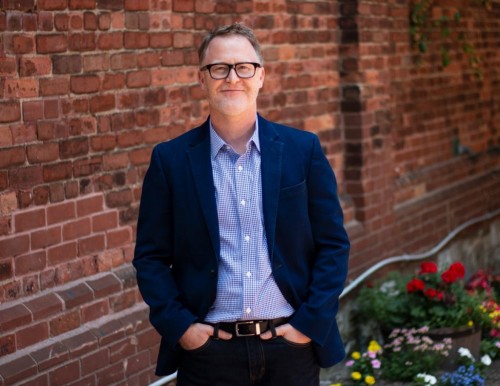 "The choirs are the heart and soul of the production – they are a powerful healing and humanizing force. They are hope and light in the aftermath of the tragic targeting of a community choir in the narrative of the play. Like a Greek chorus, they also bear witness to, are affected by, and comment on the journey of Claire, the protagonist of The Events. The choirs themselves, their performance of Irish composer John Browne's compositions, and their function in the play, are all absolutely breathtaking. You have to witness it for yourself."
Ten different community choirs will be participating in the production after Dilworth reached out to over 140 community choirs in the Southern Ontario region. He says: "I felt like I had discovered a whole new world. There are so many choirs doing brilliant work. I want to join a choir!"
Having ten different choirs as part of the production means discovering or inventing a show-specific preparation and rehearsal process. After consulting with a number of other theatre companies who had worked with community choirs, Dilworth said the company "developed a simple but effective series of guidelines for the choirs to learn the music with the guidance of their choir directors, and to gather for two brief, but very focused rehearsals before their performance. All of the choirs have had the script shared with them, but none have seen the play performed – although they have rehearsed the music and the cueing of their music. Like the audience, they will experience the entire performance of the play live as they perform!"
With a choir at the heart of the story, the music they will sing is clearly important. In Dilworth's words: "The music composition by John Browne is very moving, at times playful, at times funny, and always taking us to the beating heart of this stunning play. Each performance begins with a choir singing a song of their own choice. We asked the choirs to choose a song that they thought would best represent them as a choir, and that they thought would be a good launching point for the play. It has been very inspiring. I cannot wait to share The Events with Toronto audiences"
The Events plays March 1 to 15 at the Guloien Theatre, Streetcar Crowsnest. crowstheatre.com.
MUSIC THEATRE QUICK PICKS
FEB 28, 29; MAR 4 TO 7: Hart House Theatre. Oh, What A Lovely War! Written by Ted Allan, Charles Chilton, Joan Littlewood and Gerry Raffles. Hart House Theatre. An updated take on Joan Littlewood's famous classic about the Great War via a setting in the contemporary world of gaming, directed by Autumn Smith.
MAR 12 TO 15: University of Toronto Faculty of Music. Mansfield Park. Music by Jonathan Dove, libretto by Alasdair Middleton. MacMillan Theatre. The Canadian premiere of this Jane Austen-inspired chamber opera directed by Tim Albery. Sandra Horst conducts.
Jennifer Parr is a Toronto-based director, dramaturge, fight director, and acting coach, brought up from a young age on a rich mix of musicals, Shakespeare and new Canadian plays.