Toronto's music theatre scene in April was notable for two plays which had music playing a thematically essential role, as I previewed in my last column.
Under the Stairs at Young People's Theatre was a fun, theatrically imaginative tale of children sorting out the world in which the characters in the "real world" all sang, and those hiding "under the stairs" spoke, though often in a mix of prose and poetic language. What became very interesting was when the characters overlapped, particularly at the end when the children who have been hiding emerge to reunite the family, even taking in a stray "lost boy" in a subconscious tribute to Peter Pan.
In Lorena Gale's Angélique, music played a different role, underlying and accenting almost the entirety of the action with a spare but thematically attuned percussion score composed and played by acclaimed ensemble Sixtrum. The play is shockingly relevant and revelatory. I had no idea previously that there was legal slavery in Quebec in 1734; and the horrors of that reality, and its seemingly acceptable entrenchment in society, were powerfully shown in director Mike Payette's staging. There are several scenes where the music truly took centre stage: the vigorous washing of the sheets, and the wonderful dance scene where the rather rigid Quebecois step dancing is juxtaposed with the more sinuous and supple African dancing of Angélique also pointed to the fact that this would be great material for a serious musical or operatic adaptation.
The Brothers Size
This month another play that uses music as an integral storytelling tool is The Brothers Size, the second in a trilogy of plays by Tarell Alvin McCraney, the writer of the unpublished semi-autobiographical play that Barry Jenkins transformed into the Academy Award-winning film Moonlight.
Set in the Deep South of Louisiana this is an explosive contemporary story of the return from prison of the fun-loving Oshoosi to live with his serious older brother Ogun (named for the Yoruba god of hard work), but it is also a poetic tale interwoven and imbued with the power of African Yoruba mythology and music. As Oshoosi's former prison mate Eregba (named for the Yoruba trickster god) arrives to turn their lives upside down, the play interweaves the dreaming and waking lives of these three "brothers" using music as the medium of transfer and emotion. Masterminding the music for this production as composer and onstage percussionist is Waleed Abdulhamid, who praises the three-man cast for being really strong singers and inspiring him to experiment with harmonies and arrangements for the vocal music. Drawing on both his youth in Sudan and an award-winning career in Canadian theatre and film, Abdulhamid describes the music he is creating as a "melting of the worlds" of North America and Africa, incorporating influences from the blues to Yoruba, from the songs of Nigeria to those of Harlem and Mississippi.
FAWN's Pandora
Also coming up in May is Pandora, a new opera/ballet created by indie company FAWN, inspired by the Greek myth of the girl who unleashes all the evils into the world from a sealed jar (or box) that has been entrusted to her, only closing it in time to keep hope inside.
Intrigued about FAWN and their new take on this classic tale, I contacted the creative team – founding artistic director and stage director of Pandora, Amanda Smith, choreographer and dancer Jennifer Nichols, and librettist David James Brock – to learn more.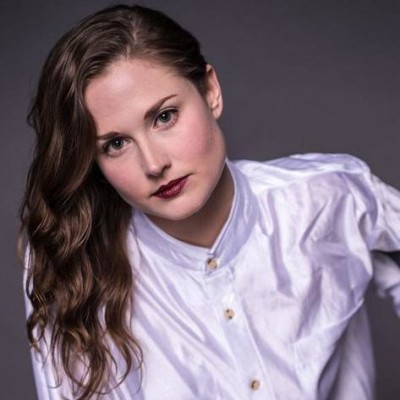 WN: FAWN is a relatively new company on the opera/music theatre scene. Can you tell me about why you founded FAWN and what your goals with the company are?
AS: I founded FAWN because I wanted to be able to create the kind of work I specifically was interested in and in the way I was interested in creating it. Of course, these interests have changed over time as FAWN has grown to include new company members and collaborators. We've been active in the new music and indie opera scene for about six years.
Where did the name FAWN come from, and how does it fit with your company mandate?
AS: I always wanted the company to be about developing new content and investigating the possibilities of what the new classical music sound can be in Canada. I loved the idea of a fawn being born, testing its environment, exploring and eventually growing to be a beautiful animal. To get there, it requires nurturing, and the same can be said about the creative process.
How did the new Pandora project come about?
AS: Three years ago, FAWN put out an open call for submissions, from which we selected the works of six composers for a performance in our Synesthesia series that was intending to bring together music and movement. With these works, I created a narrative path for choreographer Jennifer Nichols and I to develop into a dance-theatre piece. Since FAWN has a rather different audience, including a lot of young people and those who don't typically patronize opera and classical music, I wanted to give them the opportunity to have input. So, at the Synesthesia performance, we asked our audience to select the three composers featured in the show that they most wanted us to work with, and they chose Joseph Glaser, Kit Soden and David Storen. Our three selected composers were then asked to write a 20-minute opera-ballet that we would then produce, and to participate in a one-week devised creation workshop with our team to provide them with the seeds of inspiration for their work. We workshopped the music last summer and it was decided by the team that we would like them to be presented as one piece, thus allowing it to be one experience for the audience. To accomplish this, the composers and our librettist, David James Brock, created a through-line between all three pieces, which I think has been very effective.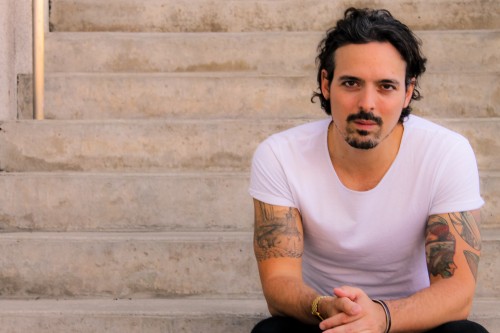 Jennifer and David, what it is like working with Amanda and FAWN? How is it the same or different from other projects or companies you have worked with?
JN: The experiences I've had working with FAWN have emphasized a fully collaborative approach to new work, with all artistic contributors sharing ideas from the beginning of the process, rather than inserting their work into an already formed production structure. There are benefits to a variety of different processes, but I find this allows for growth that is organic, rather than pre-conceived. The work takes shape via the contribution of all, and is guided along the way by Amanda. It makes for a very balanced work.
In the very first stage of this process, Synesthesia IV, I also worked very closely with Amanda in the studio, just the two of us. We dissected and discussed all of the movement as it was created, a director and choreographer working intimately together as the work took shape.
I'm very excited to apply a similar approach to working with David on Pandora. He and I first worked together on the Canadian Art Song Project's staged production of Sewing the Earthworm.
DJB: FAWN is asking some pretty big questions about what it means to create new opera. What stories are we telling? Who is telling them? And how can something as labour-intensive as opera be developed and performed in a way that maybe opens things up a bit? Amanda's organic connection with artists and artistic forms that aren't often part of opera (I'm particularly thinking of her connection to electronic music) has really opened up the possibility of not just how opera is made, but who it's made for.
Can you talk about the specific development of Pandora for each of you and how your part of the creative process overlapped with the other members of the creative team?
JN: As I write this, I am still in the beginning stages of my biggest creative process, movement-wise. The next month in studio will be where the choreography takes shape; however, the conceptual and research process began over a year ago in our devised workshop. There was a great deal of table discussion, improvisation and workshopping with an invited audience which informed the composition and libretti and choreographic structure. My job now is to flesh out the layers of movement that support both of these and focus on character development.
DJB: When I first met everyone there wasn't a story, yet. We would find it together. But once we all got together in a room, and I think this goes for any new creative relationship, we had to learn each other's approach (or unlearn whatever approaches we might have come in with). Informed by that first week of exploring ideas, I went away and started writing a piece with each composer. About a year later, when we needed to find a vehicle to carry them all, I added the Pandora framing with interlude text (which the composers then also set). It was really important that even though this was being created with three composers, that this became one show written by the four of us: Pandora.
As you move into the final stage of rehearsals for the performances in May, is there any more you can tell me about how each of the different elements: music, libretto and dance, come together to tell your new take on the classical story of Pandora?
DJB: Pandora, the mythical character, often gets a raw deal – I mean being blamed for all the world's evils is a lot to lay on one woman. I liked the idea that we could take some of the heat off her and share some of the blame. So, in this retelling, though Pandora exists, we have this new character written specifically for tenor Jonathan MacArthur who also opens the jar (as we all probably would have) and is subjected to the myriad things that escape. Without giving away too much, things don't go so well for him.
JN: I think our interpretation of the classical story of Pandora is such that not only is she not entirely to blame for "releasing and bringing into existence the evils of the world," she is actually the presence that subsequently ensures a balance of hope and despair. She is vulnerable yet strong, and perhaps her damned curiosity is representative of mankind's curiosity in general. Music, text and choreography come together to impose limits on her through separate, unique narratives, yet her presence is consistent and timeless. In mythology, Pandora is known as the first "human woman" (and the one who just couldn't resist…). Our extrapolation of the story makes her timeless and far more complex than mischievous. And of course Jonathan's character shares this onus.
It's always been incredibly important to me as a choreographer to place as much emphasis and attention on the text as the score (if there is accompanying text) and when working with a writer like David, I have to ask myself some big questions. It's not about simply layering aesthetically pleasing or interesting movement onto the libretto. The text drives the motivation of the choreography and the music shapes it.
DJB: Unique to Pandora's creation for me was that dance was much more up front for me than it has ever been, and it really does inspire much of the text (and subsequently the scores). I knew Jennifer Nichols was going to be a part of this, both as choreographer and dancer, so I wrote very much with her in mind. Jennifer truly understands and cares about the words, and in writing something I knew she'd be a part of, I tried to create Pandora's dramatic beats so that they'd demand (and in some cases, restrict) movement. So it was important to me in Pandora that Jennifer was a character integral to the stories, not something "added" later, or a reflection of an emotion, or simply part of the spectacle. Each of the composers was onboard with this, so you'll see that in each of the pieces, filtered through each of their unique musical sensibilities. Though my part in the creation is largely done, I am excited to see how Amanda and Jennifer interpret the movement written into the scenes.
Pandora plays at Geary Lane (360 Geary Avenue) May 23 to 25. www.fawnchambercreative.com
MUSIC THEATRE QUICK PICKS
ONGOING TO MAY 5: Mirvish. Beautiful – The Carole King Musical. Princess of Wales Theatre, 300 King . Runs to May 5. An unexpectedly practically perfect biographical jukebox musical full of songs you didn't know you knew. Canadian star Chilina Kennedy glows and delights as Carole King. Catch it while you can!
ONGOING TO MAY 19: Mirvish/Musical Stage Company. Next to Normal. Ma-Anne Dionisio and Louise Pitre lead a strong cast directed by award-winning Philip Akin, in this timely musical.
MAY 4, 3PM AND 7:30PM: The Canadian Music Theatre Project presents, an Off-Sheridan staged reading of Stars of Mars. Theatre Passe Muraille. A new musical comedy by Canadians Daniel Abrahamson and Ashley Botting, set inside the first human colony on Mars, about a mother and daughter who are worlds apart.
Jennifer Parr is a Toronto-based director, dramaturge, fight director, and acting coach, brought up from a young age on a rich mix of musicals, Shakespeare, and new Canadian plays.