Before getting down to sampling November's wares, a couple of highlights from October are still reverberating in my thoughts. Djanet Sear's searing and award-winning play Harlem Duet, while not really music theatre, is yet described by the playwright as a "rhapsodic blues tragedy." As seen in the powerful production recently at Tarragon Theatre directed by the playwright, and with subtle live instrumental music accompanying and underscoring the action, it uses the form and structure of the blues to give shape and resonance to a reworking of Shakespeare's Othello from the point of view of his first love, Billie, exploring the emotional and social politics of race and gender over three time periods.
Unequivocally grounded in the music theatre scene, the Canadian Musical Theatre Project's Festival of New Musicals at Toronto's CAA Theatre (as well as at Sheridan College where it is based) gave audiences the fun and excitement of being witness to the first public steps being taken by four new musicals currently in progress, promising great things to come both in terms of top-notch new musical shows and a whole new generation of excellent musical theatre performers.
November runs the gamut of riches of what we refer to as "Music Theatre," offering an interesting chance to compare the recipes of its various subgenres. Music is always the essential ingredient in the recipe however much it may vary in style, tone, period or character. Story is also essential but after that the proportion of the other ingredients can vary extremely. Beyond the words of a libretto or book of a musical, how much will spoken dialogue, soliloquy, bridging-text or song lyrics be used in each creation? How much movement will a director decide on, or a project dictate, from simple or stylized staging to complex detailed choreography?
Poppins: Starting with established recipes this coming month, Young People's Theatre is presenting the Broadway hit Mary Poppins (November 5 to January 6) which uses the traditional Broadway musical recipe of spoken dialogue, melodic show tunes and theatrical choreography to tell a beloved children's story in a version shortened to appeal to families and younger children. An annual tradition, and always well received, the show this year will be directed by Thom Allison and choreographed by Kerry Gage.
Ain't Too Proud: Over at the Princess of Wales Theatre until November 17, Des McAnuff's new "jukebox musical" Ain't Too Proud has taken up residence for a while on the long out-of-town road to Broadway. A thrilling recreation of the life story of "Motown's greatest group" the Temptations – with superb singing and dancing – the book and structure are still undergoing changes. This gives us a fascinating glimpse into the development of what may become another monster hit for the director following his other award-winning jukebox smash, Jersey Boys. This musical format has an obvious appeal for fans but also unique obstacles to overcome: how do you package all the biographical information in a way that is interesting for an audience without it becoming just a linear storyline peppered with songs? How can you best interweave the songs into the story so that they are more than just stepping stones along the way? The secret seems to be identifying an underlying theme that can dictate an arc for the show that can include all the top hits and at the same time provide a satisfying journey for the audience to share. From the performance I saw, Ain't Too Proud is close, with an unstoppable cast and a thrilling first act. If the second act can be given a tighter, bolder shape and the hinted-at themes strengthened, this could turn into not just a fun show but a powerful one, as well.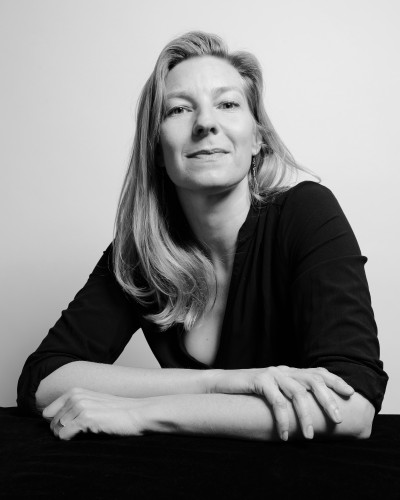 Uncovered: At the Musical Stage Company it is time for the annual Uncovered concert series, this year focusing on the songs of Joni Mitchell and Carole King – at Koerner Hall November 13 to 15 and at the George Weston Recital Hall November 21. While at first glance this might seem to be a straightforward jukebox event, it is anything but. What fascinated me about the Uncovered series when I first came across it was finding out from artistic director Mitchell Cushman that the impetus for the series was to explore the stories inherent in popular songs. From an in-studio exploration involving himself, the singers and music director Reza Jacobs, the goal is to come up with a new arrangement for each song that will enhance the story and perhaps recast it slightly to give the audience a new experience of an old favourite. These newly arranged songs are then built into a storytelling structure for the evening that encompasses the individual stories in an overall biographical arc. This year, headlining the experienced musical theatre cast are Maev Beaty (who played David Bowie for Uncovered 2016) as Joni Mitchell and Linda Kash as Carole King.
Dance: Over on the dance side of the music theatre spectrum, three events stand out, evidencing very different mixes of story, movement and music, even though, obviously, words apart from those in the libretti are absent from the stage.
Frederick Ashton's The Dream, a long-beloved ballet version of one of Shakespeare's greatest plays A Midsummer Night's Dream, appears as part of the National Ballet of Canada's fall season mixed program, November 21 to 25.
I am always fascinated to see how well Shakespeare's plays – which are, of course, made up of some of the most beautifully crafted words in the English language – will work when translated into pure movement, and this is one of the best. Mendelssohn's music which forms the score is also much beloved and long associated with the play as well as the ballet.
Also at the NBoC from November 10 to 18, is the North American premiere of a much more experimental story ballet, Anna Karenina, choreographed by one of the modern masters of the story ballet, John Neumeier. While based on Tolstoy's famous 19th-century novel of the tragic romance between Anna Karenina and Count Vronsky, this is apparently not a straightforward telling of that story but rather a reflection on the original. Interestingly, the choreographer made the decision to bring the story into the modern day to unearth more contemporary nuances. I am a longtime fan of Neumeier's Don Juan but I am intrigued to see how he will maintain the power of the specific historic context of this novel – particularly the suffocating rules and mores of the society that trap Anna in an increasingly desperate and unhappy path to the final tragic decision to end her life by famously stepping in front of a train. How much will the choreography be literal storytelling and how much more abstract movement exploring the emotional content of the story's highlights and themes? Musically it will also be interesting with the score combining the classical dramatic power of Tchaikovsky with the more modern eclectic sounds of Alfred Schnittke and Cat Stevens/Yusuf Islam.
Red Sky: The third dance theatre piece is more modern and yet more primal: the world premiere of Trace, the latest creation conceived and directed by Sandra Laronde for Red Sky Performance with choreography by her usual collaborator (and lead dancer) Jera Wolfe at the Berkeley Street Theatre from October 30 to November 11.
Continuing a theme of exploring the traditional legends and beliefs of the Anishnaabe people, Trace aims to map the Anishinaabe sky and star stories offering a glimpse at our origins and looking ahead to our possible evolution.
In the second year of a residency at Canadian Stage, where their Dora award-winning show Backbone debuted last fall, Red Sky have an increasingly strong presence on both the national and international scene. What gives their best pieces power is a unique combination of elements: the rich traditional stories and legends of the Anishinaabe people, the physically powerful and yet flexible dance vocabulary inspired by both modern and Indigenous dance forms, a mix of music that evokes a traditional First Nations atmosphere – which can then expand beyond evincing a mix of influences – and an increasingly sophisticated use of moving imagery with the use of video projections to echo and enhance the live work onstage.
Projections are being used far more frequently by almost every type of theatrical endeavour and really fall more under the category of design rather than the list of recipe ingredients I have been talking about, and yet for Red Sky they have become an increasingly important element of the creation of each project, although in the case of Miigis, it was the living backdrop of historic Fort York against the living urban landscape of Toronto that set the scene.
An interesting debate could be had about the impact of design on the success of theatrical works and how much they contribute to each piece's intrinsic value, particularly as the barriers between genres are increasingly being bent and broken down.
All in all, November will be an exciting month with a music theatre menu to suit all tastes.
Toronto-based "lifelong theatre person" Jennifer (Jenny) Parr works as a director, fight director, stage manager and coach, and is equally crazy about movies and musicals.