The 2017/18 music theatre scene is starting with a bang this month with two large-scale, vastly different projects, both equally exciting.
Miigis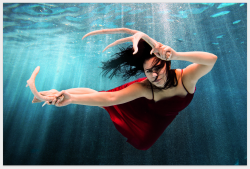 In this year of celebrating Canada's 150th birthday how perfect is it to have a new creation by Red Sky Performance taking up residence at Fort York. Red Sky, based in Toronto, is Canada's leading company of contemporary Indigenous performance in dance, theatre, music and media.
On September 15 and 16 they are bringing to life the world premiere of Miigis, a fusion of contemporary Indigenous dance and powerful original music, with concept and direction by artistic director Sandra Laronde, choreography by associate artist Jera Wolfe, and design by Julia Tribe, exploring the catalysts, trade routes, and stories of a journey from the Atlantic coast to the Great Lakes and the "seven prophecies marked by miigis."
The seven prophecies (or seven fires prophecy) are at the heart of the belief of the Anishinaabe people, prophecies that follow seven epochs (and predicting an eighth) in the life of the people of Turtle Island (North America) following the migration of the people from the East Coast into the interior of the continent and encompassing the arrival of the Europeans and the effects of the meeting of the two cultures. The miigis in different tellings of the prophecies are either/both the cowrie shells that mark the various lands where the migrating people should stay and settle, and the prophets that guided them.
Fascinated with Laronde's choice of this as the heart of the new piece, I asked her a few key questions about the inception of Miigis and her production choices (her responses have been edited for length).
WN: Can you tell me more about the choice of the seven prophecies of miigis as the subject matter for the new work? What is it about the prophecy that you want to communicate through the piece and that you think is important for audiences to learn about/experience now?
SL: Miigis is akin to the holy grail for the Anishinaabe people. We followed it from the Atlantic Coast to the Great Lakes. I'm interested in the third fire prophecy given to us which was 'to move westward until you come to a place where food grows on the water'. I'm interested in what happened along the travel and water routes, what got exchanged, what happened. The food that 'grows on water' is known as manoomin or wild rice which the Anishinaabe are renowned for harvesting. Its harvest life cycle is part of the structure of the Miigis production.
Our seven fires prophecy includes an eighth fire, where society could choose to go down either a dark path or a bright path, and we are in this eighth fire now. All of the warnings are here – now – especially with regard to the environment, nature, and the loss of many species. The question is can we turn this around? Can the dominant culture move beyond a 'take, take mentality'?
WN: Why did you choose Fort York as the location for the world premiere, and how will this location set off the work you will be creating?
SL: We are fortunate to have wonderful partners involved in Miigis, and it is co-commissioned by the City of Toronto, The Bentway Conservancy and Fort York Historic Site. This location is perfect because the Gardiner Expressway was the natural shoreline of Lake Ontario, one of the five Great Lakes. Garrison Creek runs along Fort York which is where the Anishinaabe used its waterways. Of course, Fort York has a lot of history before it became known as a fort, as Anishinabek and Haudenosaunee shared this land that is now known as Toronto. Toronto is a Haudensaunee word that means "where trees grow in the water." That speaks to quite a beautiful image of Toronto, and its natural beauty.
Fort York has a lot of big open spaces and it has quite a good feel there. Ironically, while creating a high Indigenous content with Miigis, we would hear cannonballs being fired off on a daily basis, and young men and women marching around outside in colonial vestments. At first, it was quite startling to hear cannonballs firing a few times a day. It's ironic that we have something very colonial happening all around us while we are inside the Blue Barracks creating a work that goes right back to our origin story and our seven fire prophecies. It's strangely appropriate somehow as we are giving Indigenous voice back to this tract of land.
It's ideal to be at the Bentway and Fort York because this work has approximately 18 to 20 dancers, both contemporary and traditional, and six live musicians, so a lot of people are involved. We need the space for this outdoor spectacle experience of original live music and dance. The music is extraordinary, rich, Indigenous and surprising. It's a big ambitious piece in many ways.
WN: Will the piece take place in one place or move about the fort? How do you see this affecting both the creation of the piece and the reaction of the audience?
SL: We will have a procession from The Bentway area into Fort York, and we will perform outside on a low-rise stage. We all want the feeling of the performance being accessible to audiences. Miigis is a piece to be performed outdoors amidst nature and the Toronto cityscape. This land allows our production to move distances, to cover ground, and to involve a lot of artists involved in the process, including traditional dancers and singers.
I would love audiences to take away images, moments, and knowledge nuggets that swim around in their heads and hearts for years to come, to feel the urgency of what Miigis is about, to experience the Indigenous artistry, and to have a rich sonic experience of Indigenous music. We are very excited to reveal this new terrain of dance and live music that immerses audiences in the power of nature and Indigenous prophecy right here in downtown Toronto.
Miigis plays for two performances only, September 15 and16, with a third music-only concert on September 17. Performances are free.
Life After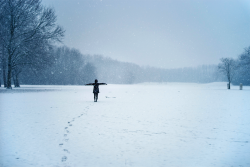 The other centrepiece of the September season is Life After, a new Canadian musical by Britta Johnson, first seen and widely acclaimed at the Toronto Fringe in 2016, workshopped again last April, and in rehearsal now for its debut at Canadian Stage September 23 to October 22 (at the Berkeley Street Theatre), in a three-way co-production with the Musical Stage Company and Yonge Street Theatricals. A funny and frank story of love, loss and vivid imagination, Life After follows 16-year-old Alice, left to navigate life after her father, a superstar self-help guru, dies in a car accident. The audience is plunged into Alice's overactive inner world as she tries to decipher the events that led to that fateful day.
Unusually for a musical, the composer is also the writer of both book and lyrics, and the story is one she says she has been writing since her teens as it draws in part on her own experience of losing her father when she was young.
Reviews of the original Fringe production speak of how moving but also how funny Life After is, calling Johnson's work revolutionizing and comparing her to Sondheim. In a recent blogpost, director Robert McQueen (who also directed the original Fringe production) wrote that he "can't wait to get Life After back into the theatre and to invite audiences to hear the unique voice of this truly gifted musical theatre artist."
Joining McQueen at Canadian Stage is a top-notch creative team and cast featuring emerging star Ellen Denny, Dan Chameroy, Rielle Braid, Tracy Michailidis, Kelsey Verzotti and Trish Lindström; leading the ensemble are Neema Bickersteth, Barbara Fulton, and Johnson's sister Anika Johnson (who also is the production's dramaturg).
The production is also marking a number of firsts. Britta Johnson is the inaugural artist chosen to be part of the Musical Stage Company's new Crescendo series which gives the chosen composer a three-year residency with a commitment to produce three of her new musicals in development over that time. This is also the first Canadian musical to be programmed at Canadian Stage under artistic and general director Matthew Jocelyn. Jocelyn, whose family origins trace back to Johnson's hometown Stratford, Ontario, caught some of her early student productions and was immediately struck by the mature, insightful voice in her work, both as librettist and as a composer: "Life After is a searingly beautiful piece of music theatre that we are honoured to have opening our 30th anniversary season," says Jocelyn.
We are in an exciting era of musical theatre development in Toronto with a growing proliferation of new musical incubators as well as more companies featuring music theatre of various kinds in their seasons. Canadian Stage stands out as breaking new ground in this regard with fully 10 out of 15 productions in their new season featuring music as an integral element of the production. I will be writing more on that next month.
Not Too Late
If you are still feeling the draw of summer days in small-town Ontario, head out to Stratford to see their strong production of Damon Runyon's classic Guys and Dolls featuring Steve Ross' perfect Nicely-Nicely Johnson at the Festival Theatre (until Oct 29) or grab the chance to see brilliant Canadian actor Michael Therriault (Golem in the ill-fated LOTR musical) starring in the 1930s musical Me and My Girl at the Shaw Festival in Niagara-on-the-Lake (until Oct 15).
Or for something more modern, watch Cirque du Soleil explode into the Port Lands with Volta, their new show about blazing your own trail (Sept 7 to Oct 29).
Toronto-based "lifelong theatre person" Jennifer (Jenny) Parr works as a director, fight director, stage manager and coach, and is equally crazy about movies and musicals.
Update 4pm, Aug 31 2017: A previous version of this article referred in one instance to Canadian Stage as 'CanStage'; this error has since been corrected.