With just three seasons under its belt, Toronto's Angelwalk Theatre has built a record of success that makes it a company to watch. Dedicated to producing "off-Broadway" musical theatre that integrates established Canadian professionals with emerging artists, the resident company of the Studio Theatre at the Toronto Centre for the Arts has accumulated 11 Dora Mavor Moore nominations and garnered accolades from audiences and critics alike — most recently, two Dora nominations for I Love You Because, a musical I discussed in this column last April. Producing just two shows per season, the not-for-profit enterprise commits its modest resources to small scale, character-driven shows whose minimal instrumentation and spare staging work to maximum effect. The company's production of Ordinary Days that opens on November 29 for a two-week run provides a perfect example, with one important caveat: the show is co-produced with the Winnipeg Studio Theatre (WST), a signal that Angelwalk is branching out.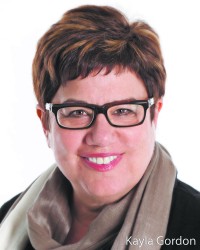 Ordinary Days, a one-act musical by American writer and composer Adam Gwon, premiered to mixed reviews in a production by New York's Roundabout Theatre in 2009 where it caught the attention of Brian Goldenberg, artistic producer of Angelwalk, and Kayla Gordon, artistic director of WST, a company whose mandate resembles Angelwalk's except that it includes plays as well as musicals. The two first connected via Altar Boyz, a musical comedy by Gary Adler and Michael Patrick Walker about a fictitious Christian boy band, that their companies produced separately. By the time they discovered Ordinary Days, "We had come to a decision that we wanted to produce something together," Goldenberg tells me. "It was just a question of what." Gordon adds, "We've been trying to find just the right project for a while."
With a cast of four, a contemporary urban setting, an innovative score, and an emphasis on character, Ordinary Days fits the aesthetic of both companies to a T. For Gordon, the show "takes us somewhere new mainly because so much of the story is told through songs ... . It has a very contemporary feel to it, much like the work of Jason Robert Brown ... ." Goldenberg agrees with her comparison and he should know: he produced Brown's The Last Five Years in Angelwalk's inaugural season and staged the American composer's Songs for a New World in March 2011. (Toronto audiences also may remember Brown's Parade that Acting Up Stage Company co-produced with Studio 180 Theatre in January 2011). "The music is stunning," Goldenberg says of Ordinary Days, before admitting that it was Gwon's lyrics that really sold him on the show. "Gwon creates characters through songs with some of his lyrics working like dialogue. He's not afraid to push the boundaries of musical theatre — but gently, without flash." The same might be said of Angelwalk itself.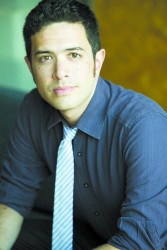 Ordinary Days tells two stories simultaneously, using a pair of trajectories that have two separate couples affecting each other without crossing paths. For Charles Isherwood, a critic at the New York Times, the result is "a sad-sweet comment on the anonymity of life in the city, where it is possible to change other people's fates without actually getting to meet them." The older couple, Claire (Clara Scott) and Jason (Jay Davis), struggle to maintain their relationship after moving in together and discovering that each has more baggage than they realized. More interesting is the odd couple bonding of Warren (Justin Bott), a gay would-be artist, and Deb (Connie Manfreddi), a graduate student writing a dissertation on the novels of Virginia Woolf. After Warren finds (and reads) Deb's lost notebook, he arranges to return it to her at the Metropolitan Museum of Art. Repeatedly, Gwon places his quartet of lost souls inside the Met where, in "song after song, [they] struggle to pull their way into rapturous melody, paralleling their struggles to cement a place in the cement jungle," as Bob Verini writes in Variety. Viewing painting after painting, the characters reveal the particularities of their ordinary lives like so many pointillist dots on an impressionist canvas. "What am I doing here?" one of them asks. The question haunts the show.
For Kayla Gordon, who directs as well as co-produces the piece, the charm of Ordinary Days lies in the characters' search for space within intimacy, calm within disorder. "It's a universal subject in our busy lives," she says, "taking the time to look at the little joyous things in life, and to appreciate them more." Her challenge as director is "to create the stillness of those special moments of discovery — the feeling of a person standing and admiring a piece of art while the whole world is erupting around them ... to find that special moment of introspection." This requires that the cast "keep all the stories as honest as possible," and that she connect "all the many facets of the characters' lives in a fluid way, so as not to stop the momentum ... ."
Ordinary Days is a genuine co-production. Rather than merely combine their budgets and place one company in charge, the two small theatres have amalgamated creative resources to achieve an equitable split of time and talent. The production premieres in Winnipeg on November 21 in the Tom Hendry Warehouse Space of the Manitoba Theatre Centre (MTC) where Winnipeg native Paul DeGurse, as musical director, will use orchestrations by Joseph Aragon, whose musical Bloodless: The Trial of Burke and Hare I discussed in my column last month. Instrumentation includes piano, cello and violin. The set and costumes for the show are designed by Torontonian Scott Penner who, like lighting designer Siobhan Sleath, created the imaginative set of I Love You Because for Angelwalk last season. Unlike that set, this one will be built professionally in the shop of MTC then shipped from Winnipeg after the show's brief run there in time for the Toronto opening.
Gordon acknowledges the challenge of "mounting the show in a space in Winnipeg and then taking it to a smaller venue in Toronto," but she considers that "it will keep the show fresh, which is great for the actors." Goldenberg sees other benefits of a co-production that is "artistically-driven." Noting that "cost savings are incidental," he suggests that "the primary benefit to both companies is the exposure that our artists gain in a different city," and he muses about how it might "open doors" to opportunities for all of them. But perhaps the biggest winners in this undertaking are the audiences in Winnipeg and Toronto for each of whom the show will introduce a new company, as well as a new musical. By expanding horizons and combining resources, Angelwalk and WST are helping to widen Canada's musical theatre community in both size and vision.
Fundraisers: One of the methods that small companies such as Angelwalk use to build funding and raise awareness for their work is the celebrity showcase. Earlier this year, Angelwalk produced Dianne and Me, a solo show that was a hit at the 2011 Vancouver Fringe Festival. A portrait of mothers, daughters and the sacrifices they make, the tiny musical starred award-winning actress, Elena Juatco (I Love You Because; Canadian Idol top 10 finalist). Next February, the company offers something more ambitious — "Villains and Vixens," a concert featuring songs by some of the most infamous characters in musical theatre, from Javert in Les Misérables to Sally Bowles in Cabaret, all performed by Angelwalk stalwarts.
This month, Acting Up Stage Company mounts a similar one–night only fundraiser on November 26 in Koerner Hall at the Telus Centre for Performing and Learning. "Tapestries: The Music of Carole King and James Taylor" continues the tradition of compilation concerts that Acting Up introduced several years ago, a hit series that includes such sold out concerts such as "Both Sides Now," a celebration of the songs of Joni Mitchell and "Long and Winding Road," a tribute to the music of Lennon and McCartney. Under the stellar music direction of Reza Jacobs, these one-off evenings showcase some of the best performers currently working in Canadian musical theatre. "Tapestries," for example, will present performances by Bruce Dow, Cynthia Dale, Arlene Duncan, Jake Epstein, Sara Farb, Kelly Holiff, Sterling Jarvis, Amanda LeBlanc, Eden Richmond, and Josh Young, among others. Blurring distinctions between cabaret, musical theatre and pop concerts, these evenings feature original orchestrations and new vocal arrangments (also by Reza Jacobs) that foreground the performers' voices and talents in a format that appeals to a wide audience. To add panache to the procedings, Elenna Mosoff oversees continuity and staging. While the affair is informal, it is by no means casual in its approach. Consider it my hot tip for the month. 
Based in Toronto, Robert Wallace writes about theatre and performance. He can be contacted at musictheatre@thewholenote.com.