Jazz Takes a Holiday: As with most things, when the dog days of summer hit, jazz slows down a bit, particularly after the festival season ends in early July. There was still jazz to be heard at the usual Toronto venues in July and August, but many of the gigs I attended or played were sweaty, sparsely attended affairs, owing to so many people being away on vacation or simply trying to dodge the stickiness of the city. Even The WholeNote takes a break and it was certainly a slow summer for me and many of my colleagues in terms of work, but I didn't mind so much because a lot of the time it was too hot to play jazz, or even think about it.
But now that September is suddenly upon us and the jazz programs resume at York University, Humber College and U of T, live jazz will be back in full swing, pun intended. The two are not unrelated; increasingly, the Toronto jazz scene is impacted and shaped by the young musicians studying and playing the music, interacting with so many of the city's veteran jazz players – the usual suspects - teaching it. There have always been promising young players on the Toronto scene – I myself was one of them over 40 long years ago – but I can't remember a time when there were so many as now, and their presence will be felt at the clubs in September and the coming months.
For one thing, the students form a large and enthusiastic audience at jazz gigs, and for another, Monday nights at The Rex will again feature student ensembles from U of T and Humber playing short sets. This allows for a wide array of styles ranging from the contemporary to the traditional ("traditional" now meaning "bebop," not Dixieland.) I plan on attending these regularly and I urge Toronto jazz fans to do so as well. Not only to support the students, which is important, but because these evenings offer a kind of one-stop-shopping opportunity to hear varied and interesting music played by talented young people who represent the future of jazz. Well-known Toronto players not only direct these groups but often play in them as well. This interplay between the young and old(er) can produce satisfying musical results; jazz is grown this way.
I want to touch upon one group that has sprung out of this student-teacher cooperation which will play a couple of times in September and which I find interesting, despite the fact that I'm in it: Harrison Squared. It's named after two young men who graduated from the U of T jazz program in April: drummer Harrison Vetro and tenor saxophonist Harrison Argatoff, with tenor saxophonist Mike Murley and me cast as the mentoring oldsters. Not that either of these young men need mentoring, as both are well on their way as advanced players; we all simply enjoy playing together. We'll be playing at The Rex on September 1 and on September 30 at The Emmett Ray, another venue where young Toronto players can be heard frequently and to advantage. There are plans to record early in 2019, which I look forward to.
The group hatched out of a chance encounter between Harrison Vetro and me in early 2016 at U of T. His drum teacher, Nick Fraser, was on tour and asked me if I would teach Vetro a lesson, reasoning that he might benefit from some pointers from a veteran bassist. We worked on a few tempos and rhythmic feels and I liked his drumming straight away: it was quiet but intense, creative yet swinging. About halfway through the lesson he asked if it would be okay if his friend Harrison Argatoff joined us on saxophone for a few tunes. Glad of some melodic content I said sure thing, while wondering what was up with all the Harrisons all of a sudden – my ensemble that year had a very fine guitarist in it named Harrison Bartlett. Like Vetro, Argatoff is a thinking, creative player, very much in the Lennie Tristano/Warne Marsh vein. I cautioned Argatoff not to play so far behind the beat and told Vetro not to follow him when he did so, but otherwise I really enjoyed the instant musical chemistry between us. We resolved to get together and play again but scheduling made this difficult, so finally the two Harrisons took the bull by the horns, landing a gig at The Rex in September of 2016 and asking Murley and me to join them; thus was a band born. We didn't rehearse, just agreed on a selection of standards and some out-of-the-way jazz originals. The gig had a very open, spontaneous feeling and was immensely satisfying – having played together on countless occasions, Murley and I enjoyed the stimulus of playing with fresh partners and the Harrisons upped their game playing with such muscular and experienced veterans!
In their own words, here are Vetro and Argatoff on what they'll be up to musically in the near future: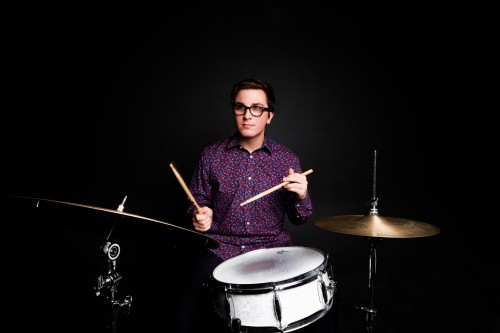 Harrison Vetro: "I'm leading my own project called Northern Ranger. I will be releasing a CD under this name on October 20 at Gallery 345 in Toronto. It has been funded by the U of T Faculty of Music Undergraduate Association. The album features Lina Allemano, Harrison Argatoff and Andrew Downing, as well as a few others. This is a student/teacher project and we had Nick Fraser come into the studio as a producer. It was a lesson in leading a band, making decisions as a band leader, using studio time efficiently.
The Northern Ranger album is inspired by the Canada 150 celebration and is a series of compositions following my cross-Canada travels in 2016 and 2017. My curiosity for Indigenous music propelled me to visit specific locations within the six Indigenous cultural areas in Canada: Arctic, Subarctic, Northwest Coast, Plateau, Plains and the Eastern Woodlands. My compositions offer a new perspective on the landscape of Canada.
Proceeds from this album will assist outreach programs for youth with limited access to music education. I have a tour booked for this album release and will be performing at The Jazz YYC (Calgary) and Yardbird Suite (Edmonton) winter jazz festivals, as well as The Bassment in Saskatoon and some other dates on the east coast this November. I have also been invited by Jazz YYC to give an improvisation workshop in a high school on one of the reserves in the Calgary area.
I also have a residency at the Tranzac on the fourth Wednesday of every month, where I will present new music."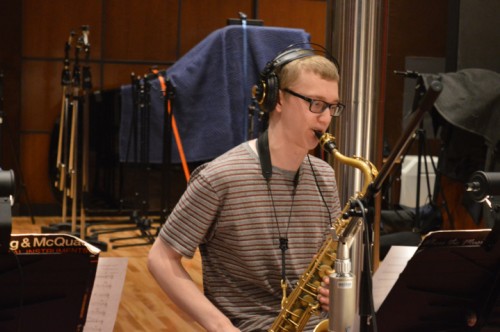 Harrison Argatoff: "Having graduated from U of T this past spring, my current plan is to continue making music in Toronto. This fall I'm excited to be releasing my first CD, Dreaming Hears the Still, a collaboration between pianist Noah Franche-Nolan and myself. The CD exclusively features our original repertoire, most of which uses precise composition as a framework for improvisation. I am also currently working on music for my solo saxophone project and the Harrison Argatoff Quartet (both of which are in their infancy). Having grown up a Doukhobor in the interior of British Columbia, teachings of pacifism, communal music making and respect for life and nature have deeply affected my personal and artistic endeavours. I'm currently focusing on developing a modern approach to music through original composition for a variety of ensembles, and also for solo performance. My music combines the study of free improvised music, traditional jazz music and contemporary classical music."
As their words indicate, both young men are interesting and dedicated creative young musicians and I hope many of you will come out to hear them in action with Murley and me at The Emmett Ray on September 30, as well as in their own future ventures.
Toronto's young jazz players and students will also be taking a significant part in two September music events. One, the Toronto Undergraduate Jazz Festival (TUJF), taking place September 4 to 8 at The Frog pub, Mel Lastman Square and Jazz Bistro, is devoted entirely to them. And, as in the past, young players will have a role in the upcoming Kensington Market Jazz Festival, September 14 to 16. Both of these festivals are covered in detail elsewhere in this issue.
Miss Aretha. A brief word on Aretha Franklin, whose recent death packed a momentous, end-of-an-era kick in the gut even though we knew it was coming. Her music transcended musical genres, politics, international boundaries and even race; only a handful of artists have made so many feel so good for so long. As we mourn her passing, we can only feel grateful to have had her here on earth with us for so many years. Few thought of her as a jazz artist but her early records on Columbia belie this, as did her piano playing; she was a great singer but the real magic happened when she sat down at the piano to accompany herself. R.I.P. Aretha.
JAZZ NOTES QUICK PICKS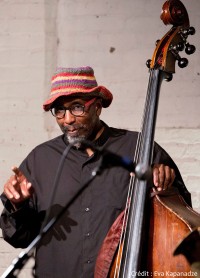 SEP 4, 8:30PM: The Frog, TUJF. The Anthony D'Allessandro Trio. A chance to hear one of Toronto's best and hardest-swinging young pianists in an intimate setting playing his choice arrangements of standards and jazz classics.
SEP 13, 8PM: Guelph International Jazz Festival, River Run Centre. A double bill with the Nick Fraser Quartet featuring Andrew Downing, cello, Rob Clutton, bass, and Tony Malaby, guitar; and Amirtha Kidambi's Elder Ones. A chance to hear one of Toronto's most creative bands and a highly adventurous international one.
SEP 15, 10:30AM: Royal City Church, Guelph International Jazz Festival William Parker, bass. One of the giants of contemporary avant-garde jazz in a solo performance. 'Nuff said.
Toronto bassist Steve Wallace writes a blog called "Steve Wallace jazz, baseball, life and other ephemera" which can be accessed at Wallace-bass.com. Aside from the topics mentioned, he sometimes writes about movies and food.