Fall Festivals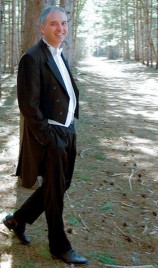 As urban concert seasons are just getting underway in the cities, three festivals in smaller centres offer opportunities to hear unusual repertoire and also musicians new to many of us. The earliest of these is the Prince Edward County Music Festival (Picton, September 17-19). Under the artistic direction of concert pianist, recording artist and University of Ottawa professor Stéphane Lemelin, the festival will present three evening and two daytime concerts. Distinguished Canadian composer and Bishop's University professor Andrew Paul MacDonald, the festival's Composer in Residence, will contribute one work to each of the three evening concert programmes, and will also perform on the guitar at the September 19 Saturday afternoon concert with clarinettist, James Campbell.
Only one day later in and near Owen Sound, the sixth annual Sweetwater Music Weekend (September 18, 19, 20) gets under way. The artistic director, Vancouver Symphony concert master Mark Fewer, has delegated responsibility for the Friday evening and Sunday afternoon concerts to the Banff Centre's Barry Shiffman and the London Handel Players' Adrian Butterfield, respectively. Each has come up with a programme that reflects his background and musical tastes, as does Fewer's Saturday evening programme, which will feature a commissioned work by jazz man Phil Dwyer as well as arrangements of songs by Leonard Cohen and Edith Piaf.
By far the most ambitious of these three fall festivals is the seventh annual Colours of Music Festival (September 25-October 4), the creation of one remarkable man: Barrie lawyer and former politician Bruce Owen. Along with presenting this ten-day festival and a winter concert series, Owen also raised funds two years ago to purchase an excellent grand piano, a Shigeru Kawai. For this festival he has sagely chosen to put the piano in the foreground by selecting  the pianist-composer Heather Schmidt as his composer-in residence, and the Ames Piano Quartet as quartet-in-residence. At this year's festival there's also a singer-in-residence, soprano Suzie LeBlanc, who will appear in three concerts with repertoire ranging from Baroque, which is her specialty, to music by Schubert, Mozart and the little-known (except possibly to flutists), Gabriel Grovlez. Certainly the great strength of this festival is the quality of the programming and the calibre of the artists whom Owen brings in.
There is, of course, an abundance of additional information about these three festivals in our listings and on their websites.
Universities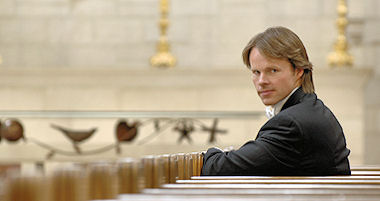 The academic year is a mere seven-and-a-half months long, which means the university concert seasons need to be among the first off the blocks. At McMaster University's Convocation Hall, American pianist Justin Kolb will give a recital on September 25, performing works by Beethoven, Mendelssohn, Liszt, Gann and Bond. On October 6, Russian-Canadian pianist Alexei Gulenco will perform works by Mozart, Liszt and Shostakovich, also at Convocation Hall. Gulenco, who has performed all over the world and in numerous piano competitions, teaches advanced students at the Hamilton Conservatory of Music.
One of the finest, if not the finest, recital halls in Toronto is in York University's new Accolade East arts building, so going to a recital there is doubly rewarding, as you experience not only the performance but also the venue. On September 22 former TSO concertmaster, now York University professor, Jacques Israelievitch and his music department colleague pianist Christina Petrowska-Quilico will launch this season's Faculty Concert Series with a programme of music by Debussy, Ravel, Poulenc and Pierné. On September 25, mezzo-soprano Susan Blackisande Sinsoulier will launch the Music at Midday noon-hour series in a recital of song repertoire by Fauré, Rachmaninoff, Mussorgsky, Canteloube and Cole Porter. Tenor Colin Ainsworth will perform Schubert's well-loved song cycle Die schöne Müllerin on September 30. Ainsworth is a rising star in the vocal firmament, and if you have heard him you know why. His voice sounds comfortable in the tenor vocal tessitura, as if it is the middle, not the top of his range. He also brings a wonderful flair and sense of style that always leave you thinking you must hear him the next time he's performing. I'm not the only one to have noticed the quality of his work: he has performed with Opera Atelier, and this season has performances scheduled with the Toronto Symphony Orchestra and Pacific Opera Victoria. and pianist Mél
Another accomplished young singer, baritone Jason Nedecky, along with veteran collaborative pianist Che Anne Loewen, will launch the new season's Thursdays at Noon recital series at Walter Hall at the University of Toronto, in a programme called "Music and Poetry – Puzzles and Recipes." You'll understand why when you read the programme in our listings! Yet another singer, tenor Patrick Raftery, with pianist Sandra Horst, will open the Faculty Artist Series for this season on September 25, in a programme of arias and songs by Handel, Brahms, Liszt, Morowetz, Poulenc and Massenet. Returning to Thursdays at Noon, the second recital in the series, on Thursday, October 1, will be given by flutist Susan Hoeppner, with pianist Lydia Wong, performing a lovely programme of music by Carl Reinecke, Henri Büsser and Robert Muczynski. Also of great value to those interested in the art of singing are the voice performance classes. These are held every Monday at 12:10 in Walter Hall. There will also be a short recital by graduate student singers on Monday, October 5 at 6:30.
The Toronto Symphony Orchestra
The TSO opens its 2009-2010 season on September 24 (repeat performance on September 26) with a tribute to the genius of Brahms. Peter Oundjian will conduct performances of Brahms' Second Symphony and D Major Violin Concerto with soloist Joshua Bell. Also on the programme is Frenergy by Edmonton Symphony Orchestra composer-in-residence John Estacio, which Oundjian will also perform with the St. Louis Symphony Orchestra in December
Other Events
The Prater Orchestra, named after a park in central Vienna (oft frequented, we are told, by all the great Viennese composers of the classical period) was started recently by Azerbaijani-Canadians Roufat Amiraliev and Rena Amiralieva, and Iranian-Canadian Joseph Lerner. Its next concert will be on Friday, October 2, at the Richmond Hill Centre for the Performing Arts (a story for another issue) The programme, conducted by Lerner, will include J S Bach's Piano Concerto in D Minor, with soloist Amiralieva, a Moscow Conservatory graduate, and a new work by Lerner, Through the Colours, which is a tribute to and a lament for the many Iranians who stood up for political self-determination after the recent election in Iran.