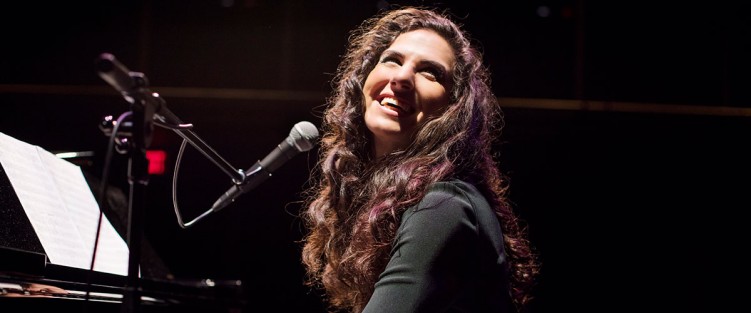 The Rex: On April 12, guitarist/vocalist Jocelyn Gould plays The Rex in a four-night run with her quintet. Originally from Winnipeg, Gould came to Toronto by way of the University of Manitoba, where she did her undergraduate studies in jazz, and Michigan State University, where she earned a Master's of Music. A Benedetto endorsee, Gould plays in a traditionalist style, with the athletic bebop lines, octaves and bluesy flourishes of her cited influences (Wes Montgomery, Joe Pass, Kenny Burrell, Grant Green) on full display.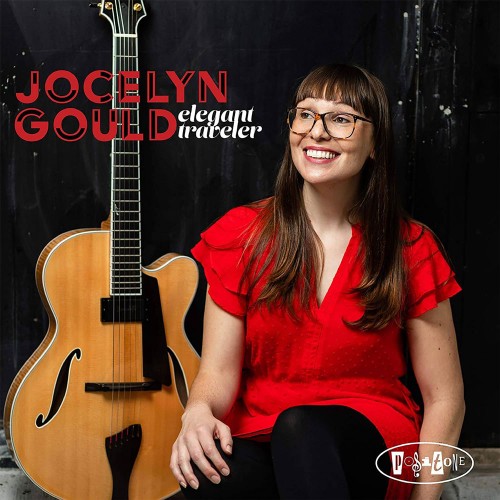 An accomplished vocalist as well as guitarist, Gould has a penchant for swinging, nuanced arrangements of both august jazz standards and her own original compositions. Gould's debut album, Elegant Traveler, won the 2021 JUNO Award for Jazz Album of the Year: Solo, and she has maintained a busy post-pandemic schedule, with tours of the US, Canadian jazz festivals, and, most recently, a two-month tour of North America as one of four guitarists participating in International Guitar Night, which features four different guitarists in both solo and group format. Joining Gould at the Rex are vocalist Micaela Rae, pianist Emmet Hodgins, bassist Dan Fortin, drummer Ethan Ardelli.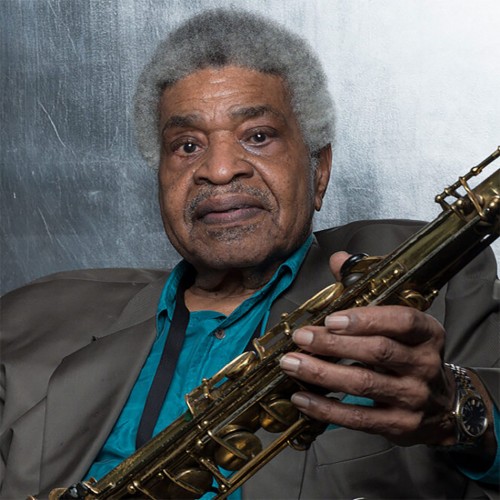 At Jazz Bistro on April 28 and 29, legendary saxophonist George Coleman takes the stage, in concert with New York-based saxophonist Eric Alexander and a Toronto-based rhythm section composed of pianist Bernie Senensky, bassist Neil Swainson, and drummer Terry Clarke. (Coleman and Alexander have been touring in this format for years; as a teenager in the late 2000s, I remember seeing them play in Vancouver with a local rhythm section at the now-defunct Cellar Jazz club.) Coleman should be a familiar name to any WholeNote reader, most notably because of his involvement in Miles Davis' quintet, with Herbie Hancock, Ron Carter and Tony Williams, with whom Coleman recorded Seven Steps to Heaven, My Funny Valentine, Four and Miles Davis in Europe, before leaving the group to pursue other projects (after which the late Wayne Shorter took over his seat). As a performer, educator, and bandleader, Coleman has had a storied career; at the age of 88, his approach to melodic treatment and linear invention remains as progressive and rich as ever.
College Street Jazz: New this year, the College Street Jazz Festival (CSJF) brings three days of programming to six different College Street venues from Friday, April 21 through Sunday, April 23. The CSJF is a Canada Council-backed venture from JazzInToronto, a group that runs a website (and connected social media accounts) that publishes and promotes local jazz listings, run by Lina Welch, Ori Dagan, Mark Lemieux, and Camille Neirynck-Guerrero. The CSJF's stated goal is "to produce highly engaging events which bring musicians, venues, and audiences closer together after the challenging times we've faced." Last year, of course, was the first year since the beginning of the pandemic in which major Canadian festivals returned in person; though something akin to real life does indeed seem to be reliably back, the very idea of a large-scale gathering of patrons and musicians still seems somewhat novel. Revival Bar, The Emmet Ray, Free Times Cafe, Bar Pompette, College St. United Church, and bookstore-cum-club Sellers & Newel are the festival venues.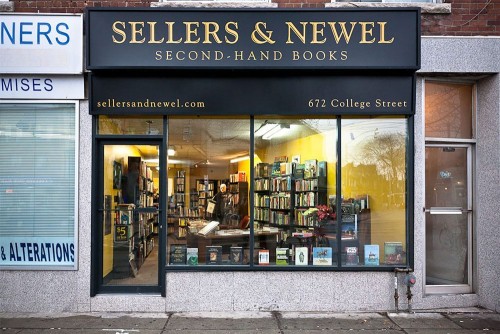 The inaugural CSJF is "focused on gender representation, cultural diversity, and emerging artists," and its lineup is reflective of this mandate. Day 1 begins with pianist Jennifer Lo, appearing with her trio at Free Times Cafe. Day 2 features the vibraphonist Racha Moukalled's trio at Sellers & Newell, as well as bassist/vocalist Carlie Howell's group, saxophonist Alison Young's trio, and vocalist Chloe Watkinson, all at The Emmet Ray. (Also of note: Carlie Howell will moderate a panel on gender representation in jazz at Sellers & Newell in the afternoon, prior to the start of the day's performances.) On day 3, Grapevine Duo (trombonist/vocalist Charlotte McAfee-Brunner and guitarist Jared Higgins) appears at Bar Pompette, the vocalist Laila Biali's trio plays the College Street United Church and the festival closes with a triple bill at Revival, as Trash Panda Brass Band, vocalist Tara Moneka's Diljah Sextet, and vocalist Queen Pepper all take the stage.
Colin Story is a jazz guitarist, writer and teacher based in Toronto. He can be reached at www.colinstory.com, on Instagram and on Twitter.