Diana McAdorey
905-934-5575
chorusniagara100@gmail.com
www.chorusniagara.org

Read Profile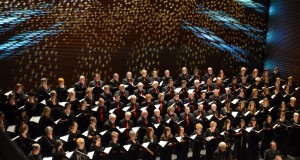 Worth the drive to Niagara!
Chorus Niagara, The Power of 100, is Niagara's premier 100-voice auditioned ensemble. Conducted by artistic director Robert Cooper (celebrating 32 years with Chorus Niagara), Chorus Niagara has been entertaining and enlightening audiences for 59 years. Chorus Niagara performs traditional choral masterpieces, modern and seldom-heard works, new commissions and provides a showcase for emerging Canadian talent. Attracting singers of all ages through its various programs: the Chorus Niagara Children's Choir, Side-by-Side High School Chorale, Robert Cooper Choral Scholars program, and Conductor Apprenticeship, Chorus Niagara provides opportunities for everyone to experience the joy of live choral performance. All concerts are performed at the stunning FirstOntario Performing Arts Centre in revitalized, downtown St. Catharines.
Due to the COVID-19 pandemic Chorus Niagara will begin its season with an online concert in November and look forward to being back on stage with a live performance of Messiah on December 11.