Beverly Kreller
416-922-3620
bev@speak-music.com
www.speak-music.com
Read Profile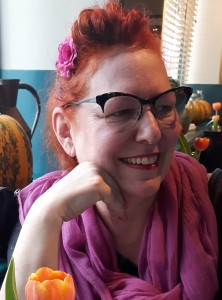 SPEAK Music is a Canadian publicity and promotions company based in Toronto, Ontario. Our mission is to help discover new musical talent and reconnect established artists with the ever-changing Canadian media landscape. We specialize in genres from folk to indie, world music to jazz, country and blues to pop, and everything in between. SPEAK Music has been providing encouragement and professional support to performing musicians, independent record labels, distributors, festivals, not-for-profit organizations, and music charities since March 2003.
SPEAK Music provides press releases, album servicing, consulting, media training, reviews, features, interviews, premieres, non-commercial radio, and tour press. We want your music to be heard by as many media and music tastemakers as possible.
Director Beverly Kreller has extensive media and artist relations, publicity, special event, and production experience, with strong communications and writing skills, and is highly motivated, enthusiastic, and results-oriented. She was the publicist and artistic director of the Winterfolk Festival for the past 12 years and began her own successful SPEAK Music Be Kind Festival in January, 2020. She also performs with her duo, HOTCHA!