Donna Bennett
705-653-5508
donna@westben.ca
www.westben.ca
Read Profile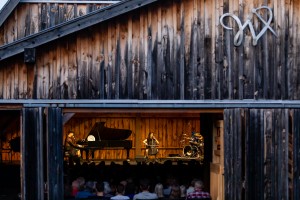 Westben is now a year-round Centre for Connection and Creativity Through Music. The Centre focuses on the year-round convergence of people, ideas and activities and is a cultural hive where professionals, amateurs and enthusiasts meet and are nurtured through the joy of music. Artist residencies, "Lunchtime Tick Talks," "House Concerts," and "Concerts to a Tea" are just some of the new year-round programming.
In 2020, Westben will celebrate its 21st season of "Concerts at The Barn" featuring classical, jazz, folk, fiddle, and Broadway offering the incredible opportunity to experience world class music in a natural setting. Also returning is the one-of-a-kind in Canada, peer-driven, Performer-Composer International Residency.
Westben is where the best of music and nature spring to life in your company! Ask about our one-of-a-kind experiences such as "Chocolate Voices," "Secret Concert" and the expanded "Dare to Pair" series. Nestled amongst the peaceful hills of Northumberland County two hours east of Toronto, near Campbellford, Westben's primary performance venue is a custom-built, timber-frame barn. The Barn seats 400, and on sunny days from June to September, massive walls and doors roll away – allowing music to waft over the surrounding meadow.