Marcia Sinclair
905-953-5122
vpanconcerts-newmarket@rogers.com
www.vpan.ca
Read Profile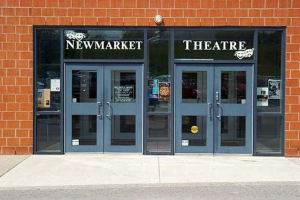 Visual and Performing Arts Newmarket (VPAN) was organized in 1988 with the aim of bringing together arts lovers and campaigning for a performing arts facility. In 1997, with a new Newmarket theatre in place, VPAN created "Three For The Show" - a three-concert series of classical music on Sunday afternoons during the winter months. Most recent artists to appear include Janina Fialkowska, Gryphon Trio, Quartetto Gelato, Mary Lou Fallis, Adi Braun, Martin Beaver, Broadsway, Cecilia String Quartet, the Vandikas Family, Canadian Guitar Quartet and Drew Jurecka Trio. Eighteeen years ago, VPAN added a popular fourth concert "Young Artists Showcase," where young up-and-coming artists are invited to perform.
We are entering our 23rd season by presenting Leslie Fagan, with Guy Few and Lorin Shalanko, on Nov 3; Bridge+Wolak Duo on March 1; and Rivka Golani and Angela Park on March 29. All "Three For the Show" concerts take place Sundays at 2pm at the Newmarket Theatre, 505 Pickering Cres., with free parking. The "Young Artists' Showcase" takes place at the newly refurbished Old Town Hall, 460 Botsford St.
Call us for box office or visit www.newtix.ca.