Philip Trow
905 763 7853
Tickets: 905-787-8811
info@operayork.com
www.operayork.com
www.rhcentre.ca


Read Profile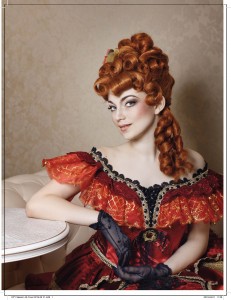 In our 23rd season, and continuing our residency as the professional opera company at the Richmond Hill Centre for the Arts, Opera York offers two exciting productions for our main stage with the Opera York Chorus and Orchestra. Our season opens with great Canadian singers in a traditional production of Verdi's La Traviata, with Natalya Gennadi – Violetta; Kijong Wi – Alfredo; Diego Catala – Giorgio. Music director is Denis Mastromonaco and stage director is Penny Cookson.
Opera York's second half of the season is led by music director Geoffrey Butler, in a full production of Lehar's classic The Merry Widow: Sara Papini plays Hanna Glawari, and Douglas Tranquada plays Count Danilovits. Special this season: The Opera York Children's Chorus presents "Aladdin" in May.
Opera York continues to provide affordable and accessible lectures, operatic concerts for seniors and educational programming. Nov 1 and 3: Verdi's La Traviata, Richmond Hill Centre for the Arts. February 28 and March 1: Lehar's The Merry Widow, Richmond Hill Centre for the Arts.