Raymond Tizzard
416-425-2874
ray@hssb.ca
www.hssb.ca

Read Profile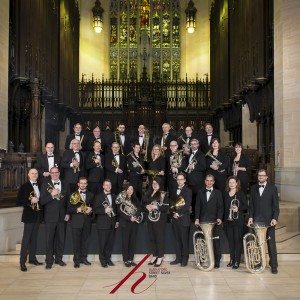 The Hannaford Street Silver Band is Canada's award-winning professional brass band and resident company of Toronto's St. Lawrence Centre for the Arts. Its mission is to honour the traditions of this art form and place it in a contemporary context with a unique, Canadian point-of-view. We actively facilitate innovative creative projects and collaborate with the best of Canada's diverse artists.
Our 2019/20 season features brass repertoire gems, paired with new music played with the verve and virtuosity you expect from the Hannaford Band: "Nine Daies Wonder" on October 27 features violin virtuoso Mark Fewer with guest conductor James Gourlay; "Winter's Song" is on Tuesday, December 10 at Yorkminster Park Baptist Church with the Bach Children's Chorus; "Festival of Brass" on Sunday, February 9 features Gábor Tarkövi, principal trumpet of the Berlin Philharmonic, and our season concludes on Sunday April 26 with "Murdoch Ahoy!" - a unique collaborative film and music presentation.
The HSSB demonstrates its commitment to youth, outreach and education by running the Hannaford Youth Program. This vibrant program is a fantastic opportunity for brass and percussion players ages 7 to 24 to participate in three remarkable youth bands.