Jessie Iseler
416-217-0537
info@elmeriselersingers.com
www.elmeriselersingers.com

Read Profile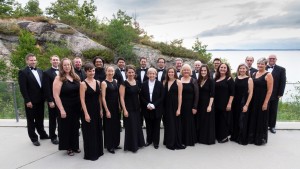 Elmer Iseler Singers (EIS) is a 20-voice professional chamber choir based in Toronto and founded by the late Dr. Elmer Iseler in 1979. Directed by the acclaimed Lydia Adams, the Singers are known for tonal beauty and interpretive range, and valued for their contributions to masterclasses and workshops with schools and community choirs.
EIS present a five-concert series in Toronto each season, and are featured at concerts, workshops, and festivals throughout Canada, touring Ontario annually and Eastern and Western Canada bi-annually. Their unique "Get Music! Educational Outreach Initiative" mentors conductors, music educators and students.
The Elmer Iseler Singers have 15 recorded CDs featuring Canadian music. EIS with Toronto Symphony Orchestra were 2019 Grammy-nominated and 2019 JUNO-awarded for the brilliant Ralph Vaughan Williams' Chandos CD recording, with Peter Oundjian conducting. EIS are 2014 National Choral Award recipients and JUNO nominees for "Classical Album of the Year: Vocal or Choral Performance" for Dark Star Requiem with Tapestry Opera and Gryphon Trio in 2017, and for David Braid's Corona Divinae Misericordiae with Patricia O'Callaghan in 2019.