Benjamin Lau
647-812-0839
ben@canadiansinfonietta.com
www.canadiansinfonietta.com


Read Profile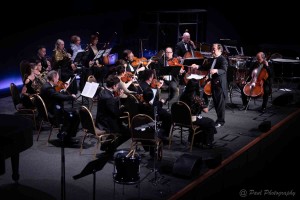 Founded in 1998, the Canadian Sinfonietta is a chamber orchestra led by conductor Tak-Ng Lai and concertmaster Joyce Lai. The orchestra is comprised of 25 professional musicians who perform at the Glenn Gould Studio (250 Front St. W), and the Markham People's Theatre for the Performing Arts (22 Esna Park Dr.). Chamber concerts are held with a wine and finger food reception at the Heliconian Hall (35 Hazelton Ave.), the Tran-Baker Centre (225 Geary Ave.) and Infiniti Music Hall in Markham.
The mission of the Canadian Sinfonietta is to attract a new generation of concert-goers by presenting concerts that have a balance of traditional and newly composed or culturally interesting programs. Concerts are both accessible as well as new and fresh. Programs often feature interdisciplinary artistic presentations, multicultural music, non-western instruments and highlight diverse Canadian artists.
CS is a community conscious group and plays an active role through partnership with local community groups. A Youth Mentorship Program encompasses the 2 youth orchestras and the annual young artist competition and concert. CS is also a recipient of the New Horizons Grant, which enables them to outreach in the senior community.