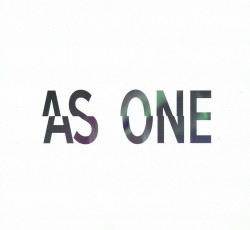 Laura Kaminsky – As One
Sasha Cooke; Kelly Markgraf; Fry Street Quartet
Bright Shiny Things BSTC-0127 (brightshiny.ninja)
In the five years since As One was premiered, it has been performed, apparently, more frequently than any other new opera in North America (though it has yet to reach Toronto). No surprise there, judging by this recording. For one thing, it's timely, following the journey of a young woman, Hannah, as she transitions from male to female. It's concise, just 75 minutes long. The cast is minimal – two singers, a string quartet and a conductor. The music is alluring, if unprovocative, ranging from lyrical to sharp-edged, and the libretto is at once poetic and hard-hitting.
The role of Hannah is split between Hannah before, a baritone, and Hannah after, a mezzo-soprano. Both sing throughout, an inspired twist which allows composer Laura Kaminsky and librettists Kimberly Reed (whose real-life story this is) and Mark Campbell to present Hannah's transition as an ongoing process.
This recording, the first of the complete opera, assembles the terrific musicians from the original production. Kelly Markgraff is endearingly open-hearted as Hannah before, and Sasha Cooke makes a powerfully convincing Hannah after. The Fry Street Quartet responds with irresistible immediacy to Hannah's fraught challenges. Conductor Steven Osgood effectively balances Hannah's hard-won moments of tranquility with dramatic urgency.
As One is a deeply moving tale of one rather extraordinary transgender woman's complicated path to self-discovery, yet its appeal is universal. It will surely resonate profoundly with anyone who has ever grappled with who they are and where they belong.