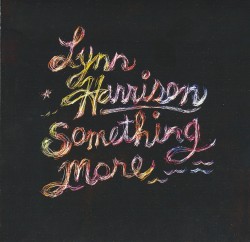 Something More
Lynn Harrison
Independent (lynnharrison.ca)
Sometimes a low-key first impression leads, like the title of this CD, to Something More. Toronto folk singer Lynn Harrison's finely crafted, penetrating lyrics and music become more and more intriguing as the disc progresses. In the title song I was at first concerned about plainness, but now I realize that, together with hollow-sounding guitar chord voicings, the repeated word "something" builds a sense of trouble effectively. Relentless lyrical uncertainty is appropriate enough in the song Riddle, yet in the closing guitar passage acceptance emerges non-verbally. In another song, Don't Know How It Works, the line "To turn this anxious overflow into an easy grace" is especially memorable. In When I'm on the Water the continuation goes "… I'm above deep blue/When I hold my paddle I can glide on through." With political and environmental themes, Protester and Pretty It Up become distinguished contributions in the social justice tradition.
Hope in the face of difficulty is pervasive, and this artist's inner depth no doubt also supports her work as Unitarian Universalist minister. In Harrison's folk style, her clear alto voice and confident acoustic guitar work are notable. Enriching influences from blues, rock and jazz in her songs are realized by stellar contributions from Noah Zacharin on guitars, including slide work on You Come to Me, and from too many other excellent instrumentalists to name individually. Production by Zacharin in association with Douglas September tops it all off professionally and imaginatively.