(I) Les vents orfèvres;
(II) Les entrailles de la montagne
Jean-François Bélanger
Les Productions de l'homme Renard (jfbelanger.com)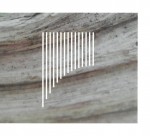 Jean-François Bélanger is a specialist in period and contemporary string instruments. Between 2015 and 2018 he completed an enduring diptych dedicated principally to the Swedish folk instrument the nyckelharpa. However, unlike Olov Johansson of the Swedish group Väsen and renowned exponent of the three-rowed nyckelharpa, the music created by the Montréalais Bélanger seems to fuse a myriad of musical idioms, drawing from Swedish and Celtic ones, on his single-rowed instrument.
The first of Bélanger's diptych of recordings is Les vents orfèvres, a piercing journey into the interior landscape of the artist's mind, "dedicated to matters of the spirit," as Bélanger explains. There is an astonishing variety of music here, from the spine-tingling and airy Ouverture tirée à quatre épingles and Le pensoir with their eloquent silences punctuated only by the sound of the keys as they are depressed, to serve as frets to change the pitch of the string, to the knockabout Suite norvégienne with its highly theatrical and dance-like gestures that closes out this disc.
Throughout we hear music-making of great vividness and immediacy; the songs seem to traverse not just time, but also a musical topography infinitely more vast than the relative insularity of the instrument. It bears mention too that Bélanger also plays numerous other stringed and percussion instruments and is accompanied by 12 other virtuoso musicians who play a staggering range of instruments from the Jew's harp and the Brazilian caxixi to the Indian bansuri and the viola da gamba.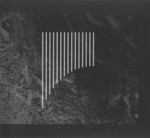 The second part of his celebrated diptych Les entrailles de la montagne is infinitely more adventurous. The music unfolds and with it the metaphor of the mountain takes shape. As the disc progresses the music seems to pour out of the instruments in a proverbial volcanic mix that melds opulent orchestral arrangements with a percussive folksy theatre that seems to crisscross the earth's music. But to describe it as such gives the impression of overcooking when in fact the whole project is a masterpiece of subtlety.
Somehow Bélanger's nyckelharpa appears to give way more frequently to other instruments from his pandora's box that even includes the sitar and tampuri-swarmandal. Here too, Bélanger is accompanied by 15 musicians plus a string quartet, each deeply attuned to his vision. The surprises, when they come, are effective but discreet: a gamelan-like riff played as pizzicato harmonics and a delicate curlicue of a bass line that sounds like a Gaelic lament and, as in La brouseaille – Chemin de traverse, a close-knit passage that develops from a single phrase. Small wonder that Bélanger received the Instrumental Solo Artist of the Year prize at the 2018 Canadian Folk Music Awards for Les entrailles de la montagne.