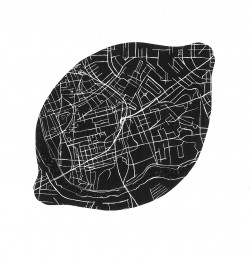 If I Had the Strength
Lemon Bucket Orkestra
Independent (lemonbucket.com)
Following up on its 2015 JUNO Award-nominated album Moorka, Toronto's "Balkan-klezmer-gypsy-party-punk" Lemon Bucket Orkestra weaves a narrative that runs throughout its new record's 11 titles. The through line is based on an old Slavic prison ballad about a rebel returning home.
Covering a wide emotional range, the theatrically presented songs and instrumentals – several infused with the 12-musician band's furiously fast dance-friendly energy – also reflect the musicians' personal experiences on the ground during the recent Ukraine-Russia conflict. LBO leader Mark Marczyk explained in a recent press release, "If I Had the Strength is … about coming home, about never being the same, about the parts of ourselves we lose, the parts we gain, and about the prisons we inhabit or that inhabit us."
The album also echoes aspects of LBO's immersive musical theatre work Counting Sheep. In 2016 The Guardian reviewer Mark Fisher dubbed it as "the polyphonic protest show that puts you inside Kiev's Maidan. Using folk singing, found footage and a revolutionary interactive staging, Marichka Kudriavtseva and Mark Marczyk's 'guerrilla folk opera' throws Edinburgh audiences into the heart of the Ukrainian struggles."
LBO once again draws inspiration from the deep well of Eastern European folklore for If I Had the Strength, primarily from Ukrainian traditions. Guest soloists include Canadian diva Measha Brueggergosman, Montreal-based rapper Boogat, and on the moving concluding track Peace, Toronto's Choir! Choir! Choir!. They effectively broaden the aesthetic range and audience appeal of this gripping new album.