Canadian Composers Series Nos.6-10
Various Artists
another timbre (anothertimbre.com)
Canadian Composers on Another Timbre: Another Timbre is a distinguished English label that specializes in a particular range of contemporary music that draws from the indeterminacy and minimalism of John Cage and Morton Feldman and intersects regularly with the textures and practices of European free improvisation. In 2017 it released five CDs by Canadian composers (reviewed by Raul da Gama in these pages in May 2017) and has just released five more, all ten discussed in a 116-page book of interviews with the composers that's available with the CDs (anothertimbre.com).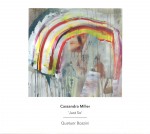 Among the highlights of the series are two CDs by Victoria native Cassandra Miller. Just So (at129, Canadian Composer series #9) presents string quartet pieces performed by Montreal's Quatuor Bozzini, varied works that possess a rare, original lyricism, in which traditional materials are fragmented and recast, including the delicate bird songs of Warblework and the strangely still About Bach in which transcribed materials are evidently undone by computer glitches, while the first violin part is performed in a stratospheric upper register.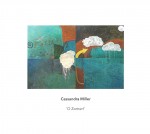 Miller's O, Zomer! (at126, CC series #6) presents her work for varied ensembles, including an octet form of the group Apartment House performing the title work (from 2007, it's Miller's earliest work here), a minimalist piece that moves from a kind of light tapping to insistent ensemble reiteration of the same tones. Philip the Wanderer, composed for pianist Philip Thomas, wanders until it ends on a simple, and repeated, major scale. Her unusually titled Duet for Cello and Orchestra, performed by Charles Curtis and the BBC Scottish Symphony Orchestra, includes a cello part that is radically minimalist, at one point posing a two-note phrase against a busy orchestral melody. As with many of Miller's works, it's much more than merely unusual, creating great drama and depth from truncated materials.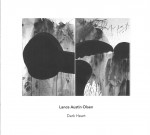 Lance Austin Olson is a 75-year-old painter (his paintings appear on many of the CDs in the series) and sound artist who lives in Victoria. Dark Heart (at128, CC#8) focuses largely on graphic scores and field recordings and various mergers of the two. Performances of his work range from two different realizations of a graphic score, Theseus' Breath, by members of Apartment House, to Olson's extended explorations of others' materials and graphic scores, creating soundscapes that mingle guitar, voice, field and found recordings as well as amplified copper plate and park bench. These works are far more engaging than one might expect: an ancient wax cylinder in A Mediation on the History of Painting sounds like a voice from another world.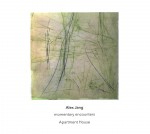 Alex Jang's momentary encounters (at127, CC#7) inevitably suggests Feldman and Christian Wolff. He literally lets the world in on the title piece, a clarinet solo performed outdoors amidst birds, children, a dog and a consistent hum. Other pieces include a grey, bent interior horizon, beautifully realized by guitarist Cristián Alvear.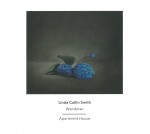 Linda Catlin Smith, the artist most extensively represented in the series, adds Wanderer (at130, CC #10), another set of often limpidly beautiful, evanescent chamber works performed by Apartment House, to the two-disc Drifter in the first five-CD batch.