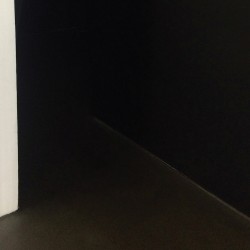 Cage
Quartetski
Ambiances Magnétiques (actuellecd.com)
In the last years of his prolific creative life, iconic experimental composer John Cage (1912-1992) composed some 40 number pieces. For titles, he coined a unique system in which numbers indicate the number of performers or the number of instrumental parts in each work. Superscripts were added when compositions shared the same number of performers.
Cage's notation of these pieces features two time-based categories: fixed and flexible "time brackets." Fixed-time brackets indicate when the musician/s should precisely begin and end a tonal event. Flexible-time brackets however, allow musicians choice in the matter, admitting into the performance, a) chance and b) the anarchic harmony of sounds and silences simply co-existing, two key Cagean notions.
Both works on this album belong to that corpus. One7, "For any pitched instrument able to play sustained notes," is the seventh piece in a series of compositions for one musician. Except, in this performance the polished Montreal group Quartetski have decided to interpret the open score with all four member musicians: Isaiah Ceccarelli (percussion, synthesizer), Bernard Falaise (electric guitar), Philippe Lauzier (bass clarinet, synthesizer) and Pierre-Yves Martel (electric bass, sine waves).
Four6, also for unspecified forces, also lasts a leisurely half hour. The four musicians are asked to "Choose 12 different sounds with fixed characteristics (amplitude, overtone structure, etc.)" producing a mellower soundscape than the dramatic musical moments generated in One7.
Quartetski's nuanced realization of these two autumnal Cage works admirably animates the scores, imbuing individual character which belies their apparent abstract appearance. Marked by attention to timbral richness well-represented by this refined recording, the quartet displays a spirit of sonic discovery that's aurally refreshing while respecting the composer's musical aesthetics.