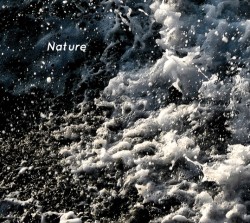 Nature
Fie Schouten
SOL Classics SOL010 (fieschouten.nl/en/discografie/)
Fie Schouten makes the bass clarinet ring with a gorgeous sound. Nature is a collection of contemporary pieces that refer to our environment. They're cleverly ordered, drawing attention first to the earth and sea, to the sky, and finally to the moon and stars.
Jonathan Harvey's Cirrus Light is juxtaposed with Abîme des oiseaux, from Messiaen's Quatuor pour la fin du temps. Harvey's piece, which is played on soprano clarinet, was written in the final year of the composer's life, and sounds almost like an homage to the Messiaen. Schouten elects to present the Messiaen on basset horn, bringing more Abyss and less Bird to the performance. This is not all a bad thing: at a perfect fourth below the original pitch, desolation is powerfully rendered by the lower voice. Some of the sustained crescendi are marred by unintended timbre alterations, and I think the bird calls are more brilliant on the soprano instrument. Although it's a fine rendering, on balance, I prefer the original.
Oi Kuu, by Kaija Saariaho, is a duo for bass clarinet and cello that references the moon. It's beautiful. George Aperghis' Façade-Trio is also stunning. Written for two bass clarinets and percussion, it sounds like a dialogue of mad twins: two enraged geese, perhaps, arguing by the abyss. The extremely recent (August 2020) Mankind ReMix by Michael Finnissy is another solo bass clarinet piece, right in Schouten's wheelhouse: singing tone and powerful expression.