Edward Smaldone – Once and Again
Various Artists
New Focus Recordings FCR 258 (newfocusrecordings.com)
Knehans; Smaldone – Double Portrait
All of the Above; HU Jianbing; Wiliam R. Langley
Ablaze Records ar-00053 (ablazerecords.net)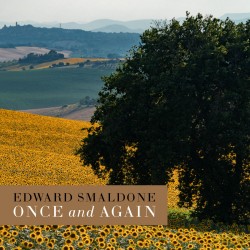 The music of composer Edward Smaldone (b.1956) is firmly rooted in the modernist tradition of what for decades in the 20th century formed the mainstream of American academic "classical" music. It was a lineage severely disrupted, though not wholly extinguished, by numerous new approaches to concert musical experiment including indeterminacy, acousmatic and electronic sound, transethnicism, minimalism and free improvisation, among many others. Smaldone's own output has nevertheless steadfastly retained close ties with the compositional modernism of his teachers, George Perle and Ralph Shapey, though this mid-century American aesthetic was also modified by admixtures of jazz. With the release of two new albums, we can listen in to the music Smaldone has been composing over several decades.
Edward Smaldone: Once and Again presents five well-crafted compositions written between 1986 and 2014: a collection of chamber music, two song cycles and a string orchestra work. They collectively showcase Smaldone's diverse sources of inspiration ranging from the Renaissance/Baroque composer Claudio Monteverdi and American modernist Perle, to jazz giants Ellington and Monk. The liner notes highlight the implications of these influences, contrasting the "'classical' values of motivic and formal cohesion and development," with "'modernist' values of capturing an improvisatory sensibility, asymmetry, and irregularity."
The two multi-movement song cycles on the album provide keys to Smaldone's work. The dramatic Cantare di Amore (2009) – with links to Monteverdi – provides soprano Tony Arnold plenty of room for declamatory drama, supported by sprightly supporting harp and flute writing. Letters from Home (2000/2007/2014), sung by soprano Susan Narucki, uses a five-part narrative of period letters providing a snapshot of mid-century American women's lives, effectively framed by flute, clarinet and piano. Duke/Monk (2011) for clarinet and piano on the other hand is a contrasting two-part tribute to Ellington and Monk, the American jazz masters' voices eloquently filtered through Smaldone's idiosyncratic aesthetic.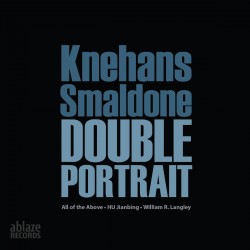 Smaldone shares space with his composer colleague Douglas Knehans on the 2-CD album Knehans Smaldone: Double Portrait. He is well represented by four chamber music works performed by the virtuoso young ensemble All of the Above. Smaldone's Suite (1992, 2001) played by violinist Scott Jackson and pianist Matthew Umphreys is a standout. The astringent score makes considerable technical and emotional demands of the violin soloist right from its opening cadenza to Stephane's Dance, its Grappelli-like, jazz-imbued third movement.
Three Scenes from The Heartland (1994) for solo piano is a sensitive work for the instrument drawing particularly on its jazz legacy. Receiving a definitive performance by Umphreys, Scenes is marked by a wide range of responses to the vast American landscape, both geographic and human, the Heartland of the title. Smaldone writes about "unbridled optimism, freedom of spirit, ingenuity, grit and determination" that lies within the American spirit, "yearning for the new, the unknown," in the final movement reflecting on "the exultation of reflection in its quiet, motionless close."
Whether you share his personal view of the American journey, the call for renewal embedded in this emotional, and perhaps nostalgic, music may well resonate with your own search for meaning and connection during this challenging time.