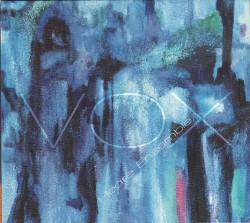 Vox
Hearne Ensemble
Innova Recordings 040 (innova.mu/albums)
What is a "test of time" measured against the universe's, or even our planet's? On the human scale, George Crumb's Vox Balaenae for three masked players performing on amplified instruments – flute, cello and piano – has stood up well over the half century since its composition. The Hearne Ensemble opens with this work, whose theme reminds humans of how tiny their lifespan is measured against that of the Earth. Even without the blue ambient lighting Crumb indicated for live performance, the music draws us into the depths: meditation and wonder, awe and exhilaration. Like Messaien's Quartet for the End of Time, Vox Balaenae (voice of the whale) is a work of praise, threaded through with references to time and timelessness; the object of Crumb's louanges, unlike Messaien, is the world itself, and his angelic voice is that of the whale. The performances are flawless, and the recording quality excellent; Vox Balaenae is a timeless masterpiece.
Next, Bencharong by Narong Prangcharoen depicts the five colours of classic Thai ceramics. The movements are brief, and while the composer makes no overt claim that he experiences synaesthesia, the musical colours are as distinct as the visual ones.
Silver Dagger, by Stacy Garrop, references an American folk song she researched and found to have three distinct variants and outcomes, almost a post-modern Romeo and Juliet. Like Berio in his folk song settings, Garrop is content to find mystery and beauty in the simplicity and power of the original. It's beautiful Americana.
Melodies for Robert by Carter Pann is a celebration in memoriam of "an American war hero," to quote the liner notes. There are two movements: Sing and Listen. I don't find myself able to listen to them following the rest of the disc. I haven't much room left for dessert, especially not one so sweet.