The Machine is Broken
Terry Rusling (1931-1974)
Spool Spurn 3 (spoolmusic.com)
Shed Metal
equivalent insecurity (dk & Dan Lander)
Spool Spurn 1 (spoolmusic.com)
Car Dew Treat Us (pages from Cornelius Cardew's Treatise randomly selected)
dk & the perfectly ordinary
Spool Spurn 2 (spoolmusic.com)
Uxbridge, Ontario-based label Spool's new Spurn series is titled irreverent. The brainchild of musician Daniel Kernohan, there are currently three releases in this group of possibly difficult-to-classify, yet ear-opening, enjoyable music. Spool also has other series with numerous eclectic releases available.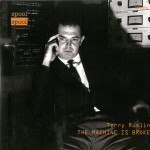 An intriguing cross section of electronic works by Canadian composer Terry Rusling (1931-1974) are featured in the 2019 third Spurn release, The Machine is Broken. Rusling's experience as an engineer for CBC understandably gave him the necessary technical grounding to create his unique sound. At composer Morris Surdin's suggestion, Rusling worked at the University of Toronto Electronic Music Studio (UTEMS), which lead to further international studies/work, and tape collaborations with such artists as Earle Birney, Gwendolyn MacEwen and public tape performances at Yorkville's Bohemian Embassy. Rusling's short life resulted in an immense creative output that is only touched on here. Producers David Porter and Daniel Kernohan have selected 17 tracks, arranged in a listener-friendly order to maintain interest. The almost two minute opening Reel 1H sets the stage with sound effects, quiet spaces, and brief moments of tonalism. Creaky effects, crackling sounds, loud volumes, slides and glisses highlight Reel 2A's early electro sound. The spoken male/female statements at the start of Title add a human dimension to the electronic effects. Rusling's use of silent spaces between electronic sections in his works builds subsequent musical interest, such as Reel 2B where the silences set up such intense effects as the classic electronic sounds of that time, like washes, repeated notes, feedback and for lack of a better description, loud crashing about. Rusling's early electronic music holds current sound appeal while also, at its very best, foreshadowing future sounds.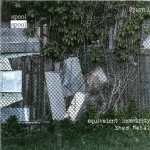 The earlier two Spurn releases also feature contemporary sounds. Shed Metal stars Equivalent Insecurity in performance. Kernohan, (named dk on the sleeve), and colleague Dan Lander play 22 tracks on their self-described "instruments, toys, stuff, sound." Recorded in Toronto in 1987-89, their sound brings back wonderful memories of the Toronto improvisational scene of the time. The clear recording opens with a march-like feel and an almost sing-along melody interspersed with electronic effects. Too much fun being had by the two performers, as the music includes washes, electronic shrieking effects, occasional almost pop groves, pulses, horns, vocalizations, moments of anxiety, etc. Especially love the water sounds in track three. It is a gift to the listener that their music was even recorded, and later released.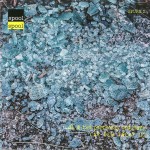 Car Dew Treat Us features Kernohan and the perfectly ordinary (Allison Cameron, Rod Dubey and Lawrence Joseph) with different guest artists reciting intermittent text fragments from Cornelius Cardew's Treatise against an electronic soundscape featuring clicks, held tones, wavering dynamics, wobbling tones, bell sounds, atonalities and percussive effects in a challenging soundscape. Some may find it difficult to listen to but worth the effort to experience.
Bravo to Spool's Spurn series for these three contrasting releases showcasing amazing Canadian experimental talent.