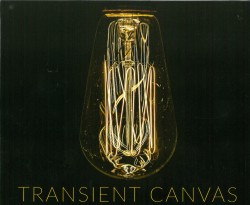 Wired
Transient Canvas
New Focus Recordings FCR218 (transientcanvas.com)
Wanna know two sounds I love? Marimba and bass clarinet. Wanna know how I know? This disc is how. Transient Canvas is the duo in question, and their recent release is Wired. Each track features the duo plus electronics, mercifully the latter enhancing rather than distracting from the acoustic sounds.
I'm writing in a manner as close as I can manage to their joyful goofy playing (clean and excellent goofiness, disciplined joy). This is like listening to two of your favourite flavours, say dark chocolate and roasted almonds, that go really well together. Or listening to two of your most beloved colours, say turquoise and deep brown, that set one another off, yet seamlessly blend. Much of the material is pop-sounding enough that the madness of the harmonies and jagged rhythms don't jar the ear, they toy with it.
It isn't because it's all from one composer who gets them or caters to their strengths: each track is from a different composer. Maybe the two (Amy Advocat on bass clarinet, Matt Sharrock on marimba) are really good at commissioning only composers who get them, or maybe the composers themselves just can't find a way to put them off their game. After three bouncy tracks, there's a complete change of pace in Hyggelig (Danish for chillaxin'), by Lainie Fefferman. The longest cut, at almost 11 minutes, is the aptly solemn solm by Mischa Salkind-Pearl. The final track, Epidermis by Dan VanHassel, is the most hard-core progressive, yet kinda bebop. Peter Van Zandt Lane's Exergy Bubblebath wins the Most Whimsical Title award.