You Haven't Been; Me to We; The Current Agenda; Love in 6 Stages
Frank Horvat
Iam who Iam Records LTLP05 - LTLP08 (frankhorvat.com)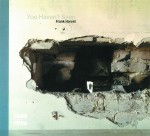 Frank Horvat is one of the most inventive songwriters to come out of the contemporary scene in Canada. Although not a full-blooded minimalist, his music is frequently spare-sounding, unmistakable, with its repetitions of cell-like phrases, often built on brightly coloured piano sounds, sometimes enhanced by bright horns and mallet percussion, soothing strings and vocals. Best of all, Horvat's work is exquisitely eventful and almost insidiously effective. Horvat has also recently found another way in which music can be organized: around rhythmic ideas instead of around structure, where rhythm forms the structural basis of the music instead of merely being a necessary ornament. Moreover, Horvat's ideas are suspended in a kind of bohemian dynamic and come alive in their thrilling combinations of trademark repetitions and overlappings with an almost ceremonial theatrical grandeur.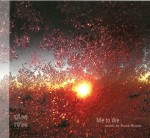 His recent work comprises You Haven't Been, music for solo piano; Me to We, which is music written for duo and trio settings, The Current Agenda, which is a dark record of music featuring solo, duo, trio and quartet music, intensely socialist in nature, and Love in 6 Stages, a work where minimalism meets art song and where the two milieus collide in the visceral physicality and psychology of love. Clearly it appears time for Frank Horvat to take the gloves off musically and declare that he is free to roam as he pleases, wherever the music beckons. In return for such dramatic freedom, he returns the favour by recording the events of this long and difficult expedition in deeply personal and profoundly beautiful music.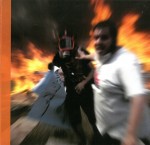 Of the four recordings recently released, Me to We and You Haven't Been are so deeply personal that listening to the music on each requires an intrusive mindset. In the former recording the probing duos appear to tear through the composer's innards not simply to discover his heart, but to gather its myriad pieces and bind them back together again. This is done, at Horvat's urging, through dark, warm sounds that evoke healing, through music that is mysterious and exotic as well as long-limbed and almost aria-like without the vocals.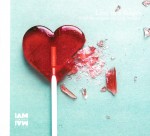 On The Current Agenda Horvat focuses his outward vision and glares at the world in all its nakedness. What he sees results in music filled with anger, a mesmeric and hypnotic visual account of a world gone mad. Portentous piano and deep, chanting voices meld with floating, reflective moments (as in the solo piano of Lac-Mégantic), which return eventually into haunting music, tumbling to earth once again. Love in 6 Stages is the most elevating of the four recordings. Between Horvat's piano (and its soporific arpeggios) and Laura Swankey's rich, peachy vocals, the six aspects of love turn into something superbly aerodynamic.