Canadian Composers Series
(anothertimbre.com) at105 - at109
Linda Catlin Smith – Drifter
Apartment House; Bozzini Quartet
Martin Arnold – The Spit Veleta
Philip Thomas; Mira Benjamin
Isaiah Ceccarelli – Bow
Various Artists
Chiyoko Szlavnics – During a Lifetime
Konus Quartet; Apartment House
Marc Sabat – Harmony
Jack Quartet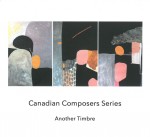 Tradition is a wonderful reality, but not understanding that the inner dynamic of tradition is to always innovate is a prison. This is eminently true in the case of music produced by the Canadian artists on the imprint Another Timbre. Beginning with Linda Catlin Smith, every one of the group under review has chiselled uniquely beautiful, but defiantly provocative works from out of the bedrock of contemporaneity. And although familiar forms such as the Piano Quintet (from Linda Catlin Smith) pop up in these performances, the music flies in the face of all conventions.
Indeed, these artists force listeners to reconsider what tradition is. For example, Marc Sabat, on Euler Lattice Spirals Scenery, positions himself in creative conflict with age-old protocols about how a string quartet ought to work. Likewise with Chiyoko Szlavnics, whose Reservoir sends strings rippling against flute, accordion and percussion. It becomes clear, then, that having actively thrown overboard melodic, structural and harmonic hooks that have been expressively blunted through misuse, these artists seem to build from what might– or mightn't-be left.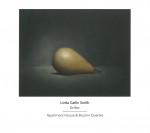 Just as Frank Zappa once famously asked, "Does humour belong in music?" one feels compelled to also pose the question: "Does mathematics belong with art?" The answer in the architectural geometry of Smith's Drifter is a most emphatic "Yes." Its resident geometry, however, seems to have been informed by French curves rather than by set squares. As a result her spacy Piano Quintet seems to defy definitions of beauty, which although essential to Smith's credo, is bereft of perfumed listener-ingratiating beauty and resplendent in the natural sounds of tuned percussion, bowed strings and plucked guitars.
The emerging members of Apartment House and the Bozzini Quartet float effortlessly over Gondola and Far from Shore seemingly tracing their fingers delicately over the contours and hachures of the map of a priceless treasure without compromising the location of its secret world. In all of this and other music on the double disc Smith makes use of time and space as well as championing the cause of her singularly poetic approach to the all-important beauty of the melodic line.
Meanwhile Martin Arnold's music for Points and Waltzes, Slip Minuet and the title work of his album The Spit Veleta comes alive in the silvery tonal purity and exquisite subtlety of phrasing by its interpreters who bring fresh ears to these radiant gems. Similarly, Isaiah Ceccarelli's seven pieces on Bow are designed to extract the maximum tonal depth from strings, reed organ, organetto and percussion; as does Chiyoko Szlavnics from strings and reeds and woodwinds, and the Jack Quartet with violin, viola and cello on the exquisite narratives on Marc Sabat's Harmony.
It all bodes rather well for the future of this Canadian Composers Series and for Sheffield, UK-based Another Timbre, a label whose presence in contemporary music is doing yeoman work to shine a brighter spotlight on new music that is being beamed by across the world.