Joan of Art
Dave Robbins Sextet
Cellar Music CM110518 (cellarlive.com)
Jump Up
Brad Turner Quartet (with guest Seamus Blake)
Celler Music CM123018 (cellarlive.com)
Just Like Magic
Mike Allen; Peter Washington; Lewis Nash
Celler Music CM010519 (cellarlive.com)
This Quiet Room
PJ Perry featuring Bill Mays
Cellar Music CM121018 (cellarlive.com)
The Real Blue
Pureum Jin (Jeremy Manasia; Luke Sellick; Willie Jones III; Sabeth Perez)
Celler Music CM020219 (cellarlive.com)
The Cellar Music Group: As a high school jazz musician in Metro Vancouver in the early 2000s, The Cellar Jazz Club, owned and operated by Cory Weeds, was the centre of my musical universe. Despite the fact that it was located below street level, it stood head and shoulders above comparable Vancouver venues, bringing in a healthy mixture of performers, from local standouts such as Jodi Proznick, Bill Coon and Brad Turner, to major international acts, including organist Joey DeFrancesco, pianist Monty Alexander and Chris Potter's Underground project, with Adam Rogers, Craig Taborn and Nate Smith. (I have a vivid memory, at the Potter show, of strategically hiding a recording device under a napkin at my table, on behalf (I swear) of a friend.) Out of the club grew the label: Cellar Live, as it was initially known, was a vehicle by which the club's live performances could be documented and distributed, helping to further develop the identity of the Cellar, the musicians who played on its stage, and the Vancouver jazz scene as a whole.
Though the Cellar Jazz Club is no more, the label has continued to thrive, and now operates as The Cellar Music Group, with three distinct imprint categories: Cellar Live, which primarily releases live recordings, Cellar Jazz, which primarily releases studio dates, and Reel to Real Recordings, a relatively recent venture, which releases rare archival recordings. With close to 150 albums over the course of its 18-year history, Cellar Music has a broad range of releases in its roster. Some highlights: the late Ross Taggart's Thankfully, with Bob Murphy, Mike Rud and Bernie Arai, Curtis Nowosad's Dialectics, with Jimmy Greene, Derrick Gardner, Steve Kirby and Will Bonness, and, on Reel to Real, Etta Jones' A Soulful Sunday: Live at The Left Bank, a recording made in Baltimore in February 1972.
Cellar Music has five new recordings worth checking out, which, taken together – but listed in no particular order – showcase the label's aforementioned breadth.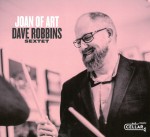 Joan of Art, from drummer Dave Robbins' eponymous sextet, takes its name from the title track, written in honour of Vancouver jazz patron Joan Mariacher. Robbins is a strong, dynamic drummer, with a propulsive swing feel that lends itself well to a sextet format (he is joined by Steve Holy, bass; Chris Gestrin, piano; Mike Allen, tenor saxophone; Brad Turner, trumpet; Rod Murray, trombone). Robbins is also a thoughtful, conscientious arranger, both of his own compositions and of the album's two covers (Lennon/McCartney's Can't Buy Me Love and Paul Desmond's Take Five).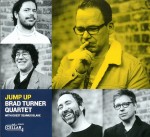 Jump Up, a new album from the Brad Turner Quartet with special guest Seamus Blake, is a follow-up almost 20 years in the making: around 2000, the same group (Turner, trumpet; Blake, tenor saxophone; Bruno Hubert, piano; André Lachance, bass; Dylan van der Schyff, drums) released Live At The Cellar. Packed with exciting playing and Turner's mature, well-developed compositions, Jump Up covers a wide range of material, from the funk-tinged The Enthusiast to the swinging up-tempo title track to Catastrophizer, a welcome bonus, recorded live at Frankie's Jazz Club during a three-day stint leading up to this album's recording at The Warehouse Studio in Vancouver.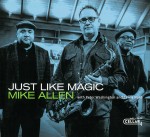 Tenor saxophonist Mike Allen's new album, Just Like Magic, is a trio outing with the famed rhythm section of Peter Washington and Lewis Nash, recorded in Rudy Van Gelder's Englewood Cliffs studio in New Jersey in January of this year. From the downbeat of Big Bertha, the focus is on melody, time and tone, the intimacy of the sax trio configuration only enhanced by the headphone-free, live-off-the-floor approach and the legendary acoustic characteristics of the studio.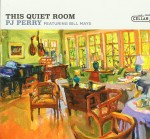 This Quiet Room, a duo album from Canadian alto saxophonist PJ Perry and American pianist Bill Mays, is another essay in intimacy. Recorded live-off-the-floor at a private home in Vancouver, the session feels warm and immediate, and successfully produces the sensation of being in the room as the songs are being performed. Both Perry and Mays are veteran jazz players, with a firm grip on the idiomatic conventions of the music they've recorded. Bud Powell's Parisian Thoroughfare and Charlie Parker's Laird Baird are highlights, and both give Perry ample room to demonstrate his bebop prowess. The album's quieter moments are also memorable: the medley of The Folks Who Live On The Hill (played solo by Mays) and Two For The Road is a lovely treat.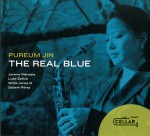 The Real Blue, the debut studio album from New York-based alto saxophonist Pureum Jin, was recorded at GB's Juke Joint, in Long Island City, New York; relatively close to Van Gelder's New Jersey Englewood Cliffs studio, at least compared to Vancouver. Joined by pianist Jeremy Manasia, bassist Luke Sellick, drummer Willie Jones III and special guest vocalist Sabeth Pérez, Jin has a bright, strong sound, rooted in the hard-bop style of Phil Woods, to whom she pays tribute on the song Remembering Mr. Woods, one of eight originals on this ten-track disc.