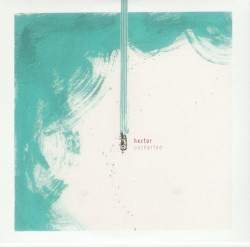 Uncharted
Hector Quartet
Independent hec001-cd (hectorquartet.com)
Hector consists of saxophonist Chris Gale, guitarist Ted Quinlan, keyboardist Jeff McLeod and drummer Chris Wallace. These are some of the most prolific and esteemed musicians in the Toronto scene and the results resemble something one might hear in the casual setting of a jazz club, albeit during a particularly loose and inspired gig. There is that signature flavour of guitar-driven funk, mixed with the stylistic versatility enabled by McLeod's lyrical organ accompaniment, giving way to six tracks of truly impeccable jamming. One thing that stands out about Hector is how egoless the project is. Nobody dominates the soloing order, no force ever overwhelms the others, and most significantly, every compositional voice is heard.
Quinlan's Building 8 is the perfect opener, enticing the listener by constantly taking harmonic left turns while managing to intangibly weave a melody through, capturing the intuitive enchantment of a lost standard. McLeod's soulful 590 Blues showcases the band's astonishing familiarity with the pocket, while McLeod's solo sounds poised and comfortable, as if he were playing in his own home. What remains of the tracklist creates a beautiful contrast of moods, alternating between the richly melodious compositional style of Gale and the unflinchingly forceful grooves of Wallace. All the tunes are performed with equal respect, exertion and relish by everyone involved. For a debut album, Uncharted sounds a lot like the product of a true ensemble, one that has found its collective voice.