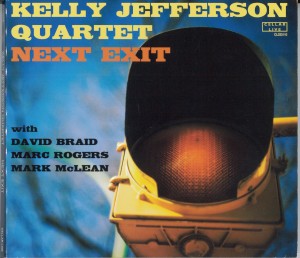 Kelly Jefferson is a top flight saxophonist and cements his reputation on Kelly Jefferson Quartet "Next Exit" (Cellar Live CL033110 www.cellarlive.com), a bracing eight-track outing. Add his forceful leadership to pianist David Braid, who also tackles Fender Rhodes and synths, bass Marc Rogers and drummer Mark McLean and it's a truly gifted combo. Group cohesion may be showcased and Jefferson's relentless drive tempered by sleek tones but his adroit negotiation of the labyrinthine complexity of much of this music is admirable - he penned five tunes, including the joyfully creative title piece, on which Braid's keyboard work also excels. There's crafted unison playing, special horn effects and much sophisticated jazz of emotional depth. Unconditional's attractive lines are almost romantic but on the ensuing Give Away, Take Away there's daunting time shifts plus breezily confident sax and Rhodes offerings over a thick harmonic palette. Jefferson's playing on his ballad Glass is splendid. The pulse team is strong, notably on upbeat romps. *Jefferson leaves for Thailand and South Korea with the Shuffle Demons on Oct. 12.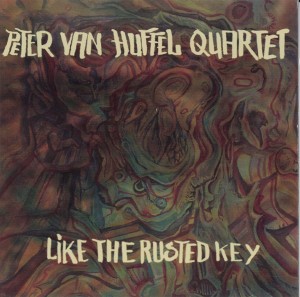 One-time Torontonian Peter Van Huffel, who toured his band through Canada this summer, now performs in Berlin after a New York stint. Pity if you missed him - this group is terrific. The alto saxist wrote all 10 tunes on Peter Van Huffel Quartet "Like the Rusted Key" (Fresh Sound/New Talent FSNT361 www.petervanhuffel.com) and they're an invigorating blast of originality in an era when many struggle to find a singular voice. The ingenious material, mostly out of left field, is well executed by lively colleagues – American pianist Jesse Stacken, Canadian bassist Miles Perkin and Swiss drummer Samuel Rohrer – so that at times it sounds like four soloists in action. Pugnacious opener Drift precedes the dark, disquieting Tangent, while other tracks build and release tension, create a multihued sonic tapestry and properly judge climactic accents – all evident on Enghavevej. Three pieces with Beast in the title are free jazz assaults, while elsewhere Van Huffel's mercurial, vibrant tones excite. Havens of calm exist but even on Atonement the music's charged with extreme shifts of mood and velocity.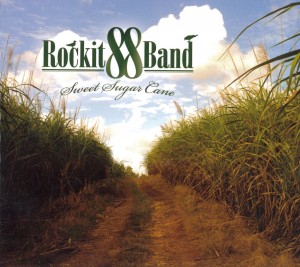 Twenty years ago jazzman Bill King was big on singing and he's returned to it with the latest release from his entertaining outfit, Rockit 88 Band. "Sweet Sugar Cane" (7 Arts 7 Arts 0020 www.reverbnation.com/rockit88band) is a dozen-track session mindful of the intimate relationship between jazz and blues, with the heavy lifting done by King's piano and organ and Neil Chapman's guitar. Also aboard are violinist Anne Lindsay, bass Lionel Williams, drummer Jim Casson and vocalists, with the big surprise on this sounds-of-the-south tribute that the songs are original - eight by King, Chapman the rest. The groove is heavy and heady, no harmonic clutter or too-dense charts, while passionate lyrics with contemporary clout predominate, King taking singing and composing honours. Tracks to note are the fluent, sensuous titler, the gospel-drenched I Can't Live Without You, Independence Day and the Delta blues blast Mississippi Grind.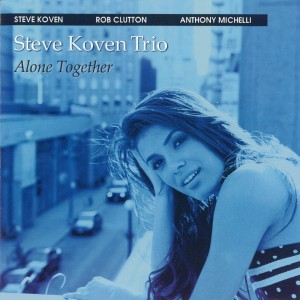 Group recordings are frequently one-offs, but often better are units that stay together, like pianist Steve Koven's team that's been an item for almost two decades. Experience is well demonstrated on the 10 tracks of Steve Koven Trio "Alone Together" (Bungalow Records SKT008 www.stevekoven.com). Seven are standards, with each band member – the leader plus imaginative bassist Rob Clutton and drummer Anthony Michelli – contributing an original. The players weave with ease and precision through material robust and delicate, the pianist's motifs refreshing the title tune on a relaxed, intimate session. There's space for Clutton's impressive bass, while Koven is a cooler version of Jackie Terrasson on classics like Indiana and Ain't Misbehavin' as well as a boogified Bye Bye Blackbird. Also pleasing is Clutton's catchy Snowy Maple. *The CD release is Nov.6 at Crescent School Theatre, 2375 Bayview Ave.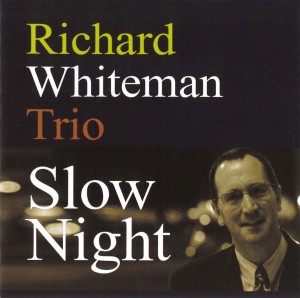 Piainist Richard Whiteman is a familiar face around town, always versatile and resourceful. Adding the skills of bassist Brandi Disterheft and drummer Sly Juhas works well on Richard Whiteman Trio "Slow Night" (Tapas Records TPRD003 www.richardwhiteman.com). The session's 11 tunes include vintage jazz and songbook items as well as two Whiteman tracks, the medium-paced title piece illuminating his finely-wrought single note runs and the perky Lush Jays. Overall the music's tethered by too tight a rein despite the leader's adroit way with ballads and bop. There's nicely-judged detail on Love For Sale, a tasteful Night Mist Blues and a wistfully contemplative The Night Has A Thousand Eyes. *Whiteman is at Gate 403 with vocalist Shannon Gunn Oct. 6 and plays every Friday at The Rex with the Hogtown Syncopators.