Cellar Live is a Vancouver jazz club with its own prolific record label (www.cellarlive.com) and an owner-performer-composer chief in the enterprising Cory Weeds, who's also a deejay and record producer. Here are two of its newest releases.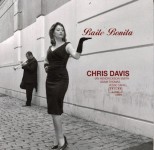 Trumpeter Chris Davis is a relatively new member of the West's jazz elite and he shows why with Baila Bonita (Cellar Live CL020510). In an unusual combo with alto saxist Ian Hendrickson-Smith, bass Adam Thomas and drummer Jesse Cahill, U.S.-born Davis soon suggests the style, fluency and attack of a 1960's Freddie Hubbard, though tune structures are more complex and demanding, often involving pleasing unison runs. On six of the nine tracks he wrote, Davis displays well-thought-out ideas. The front line's especially chipper on West 42nd Street, offers a brawny All That Glitters with the leader's throwback Latin trumpet while the craftily charted You Dig is a post-bop rallying cry with busy pulse-stirring Cahill roaring vigorously here and on the succeeding Iniquity. Elegant muted trumpet, pretty alto counterpoint and provocative march beat round out this impressive disc.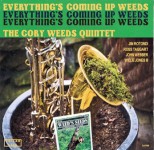 The boss has to have an occasional piece of the action, so here's The Cory Weeds Quartet declaring Everything's Coming Up Weeds (Cellar Live CL011909). The music's played by the band Weeds brought to Ontario earlier this year – American trumpeter Jim Rotondi plus western stalwarts Ross Taggart (piano), John Webber (bass) and Willie Jones III (drums). The leader on tenor and Taggart contribute three cuts apiece, and the mood's soon set for a typical mainstream performance with the opening B.B.'s Blue Blues highlighting Weeds' hard-blowing approach and buzzing thrust on I've Never Been In Love Before and how he lovingly handles a ballad (Little Unknown One). The boss' best tunes are Bailin' On Lou which has catchy hooks and the punchy 323 Shuter. (Not to diminish this session, Toronto has a number of bands of this calibre – why aren't they heard more on record?)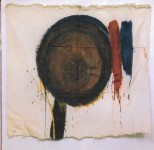 An album honouring the great music of the late Steve Lacy, an American who spent his last years in France, is well worth seeking for enjoyable interpretations of eight of his songs by Toronto band The Rent whose Musique De Steve Lacy (Ambience Magnetiques AM 197 CD www.actuellecd.com) is a very accessible commentary on a leading avant-garde figure's legacy. Kyle Brenders renders soprano sax, Lacy's instrument, alongside suave improviser Scott Thomson (trombone), Wes Neal (bass), Nick Fraser (drums) and Susanna Hood (voice) – the latter a vast improvement on shrieking Lacy vocalist (and wife) Irene Aebi. Brenders' abrasive tone goes beyond most Lacy, but there's witty trombone counterpoint and attention-grabbing solos. With voice added the Lacy spirit comes across best. If the title track is merely chirpy, the five-part suite Blues For Aida is beautifully worked, voice fully integrated with horns. Other gems include an austere The Bath and an upbeat A Ring Of Bones.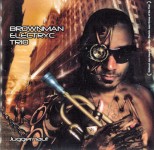 Brownman, the artist formerly known as Nick Ali, is a hyper-busy trumpeter who heads six bands, is music director for others and turns up everywhere on the musical map. Here he's the core of Brownman Electryc Trio's Juggernaut (Browntasaurus Records NCC1701E www.brownman.com). It's a lively, entertaining and hip tilt at some standards on which he's backed by the electric bass of Tyler Edmond and drummer Colin Kingsmore on six lengthy tracks. The atmosphere is seriously funky and draws on rock, hip hop, drum 'n bass and more, with a burning Yesteryear, just recognizable as an ear-bursting take on Yesterdays, opening the show at The Central. The music's muscular and quick, much of it thrilling if you can deal with the decibels. The group is at its best when playing together, as Brownman employs a host of pedals and devices that let him dub his instrument electric. Enjoy spirited, original versions of Stolen Moments, Coltrane's 26-2, Hubbard's Red Clay and two Brownman tunes, Evolution Revolution and the titlepiece.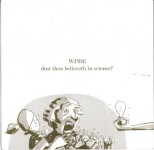 The Worst Pop Band Ever may be the jazz world's worst title (but then there's JMOG of course) but the quintet makes smart if curious music. Dost thou believeth in science? (PPFTS-002 www.wpbe.bandcamp.com) is a 10 track collection of jazz improv inflicted on would-be or real pop tunes (I think) interspersed with earnest scratchings on turntables by LEO37. Leading with an insistent beat is drummer Tim Shia, with saxman Chris Gale, bass Drew Birston and keyboardist Daffyd Hughes. It's all easy on the ear, expertly and effortlessly delivered with elaborate solos and surprising heat. There's also a laconic vocal from Elizabeth Shepherd on the Bacharach-David authentic pop tune Close To You. Bandsmen are responsible for most of the others, of which my 'top of the pops' are Man Down, Pul, and Bits And Pieces.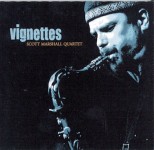 The third album by Toronto's Scott Marshall offers 71 minutes of reflection on 14 pieces designed to show his versatility and finesse in the company of pianist Marcel Aucoin, bass Wes Neal and drummer Nick Fraser. Yet The Scott Marshall Quartet on Vignettes (amy music SMT003 www.scottdouglasmarshall.com) lacks the focused excellence of his previous entries "Face It" and "New Moments Of Time". The leader composed 12 of the 14 tunes and on them plays tenor sax, soprano sax and flute, as dexterously as on classical, pop and world music outings but there's little beyond the competent-plus mainstream to excite here. There are however interest-piquing moments, such as the two versions of The Vespers, Glamourama, Ode To Old School and Lope.