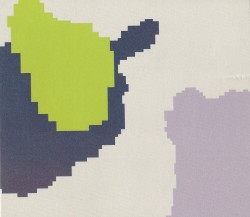 HOME.S.
Esbjörn Svensson
ACT 9053-2 (actmusic.com)
During the 28 years when he was active, pianist Esbjörn Svensson (1964-2008) was all the rage. The music that he created with his trio e.s.t. had an elegant and wry minimalist feel, which made it altogether memorable. When Svensson died in a scuba-diving accident his legion of fans was aggrieved. And now, with the music of Home.S, it's time to raise his indomitable spirit once again.
This music, says his wife who produced this disc, was composed and recorded on his home computer in the spring of 2008. Eva Svensson reminds us that her husband had an all-consuming passion for astronomy and reminded us about his 1998 From Gagarin's Point of View with e.s.t.. Svensson was also a classicist and, in homage to him, his wife decided to name each of the nine tracks after the Greek alphabet. And she did right by her husband.
All the music on Home.S is played – and hummed, and harmonized – slightly off key. Somehow this adds to the music's haunting appeal. It makes you feel as if Svensson is omnipresent in the nine fluttering charts from Alpha to Iota not only in body, but not unsurprisingly, as a memorably blithe spirit. Some tracks – Alpha and Gamma – end abruptly, as if Svensson's train of thought was interrupted. However, the eloquent music does coalesce around Baroque ideas that spring from dense contrapuntal gestures, as if Bach's Goldberg Variations was on Svensson's febrile mind.