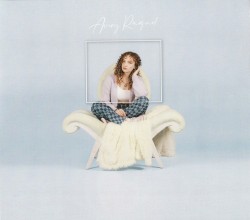 Avery Raquel
Avery Raquel
Independent ARK2022 (averyraquel.com)
It may not be unusual for someone (anyone) to have been put through life's travails at a fairly young age. But to appear to come out of life's existential angst and write about it in often bleak minor-key introspections and, moreover, to sing about it all in what appears to be a fully formed voice is praiseworthy. This is the kind of stuff that songwriter and vocalist Avery Raquel is made of.
Raquel has evidently trawled the ocean of life and has surfaced with an inspired musical program that is sure to be the envy of artists twice her age. She is capable of a myriad of emotions and has the remarkable ability to turn on a vocal switch to match the emotion that she is evoking in a particular song. The bleakness of Helpless or the yearnings of Please lie at opposite angles to the emotions covered on Love in September.
This music is delivered in a manner that is genuinely affecting. Raquel's tone is multi-chromatic, her expression genuinely varied. There is much indication of her being an enthralling storyteller and her producer and arranger – Nick Tateishi – has not only duly noted this, but taken steps to ensure that her unique characteristics are right in the arc light of the songs – where they deserve to be.