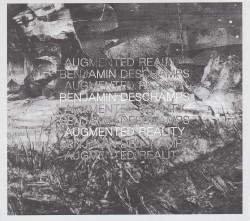 Augmented Reality
Benjamin Deschamps
MCM MCM053 (benjamindeschamps.com/en)
Saxophonist, clarinetist, composer and arranger Benjamin Deschamps has been very active in the Canadian jazz scene, collaborating with groups such as the Orchestre national de jazz de Montréal and JazzLab Orchestra (Effendi). He has also led his own groups, from trios to the sextet on this offering, and released several albums. Augmented Reality is an assured and swinging jazz album with a modern sound, clever tunes and impeccable musicianship. The opening tune, Unfinished Business, is a terrific and intelligent scorcher which begins with a four-note, ostinato, tenor sax riff that is underpinned by the funky drums and then joined by trombone and the rest of the ensemble. The piece works through a hopping piano solo from Charles Trudel, then an assured sax solo from Deschamps as the energy builds. The band cuts out and we are left with the ostinato played on the Wurlitzer, joined by bass and guitar with a vibrant drum solo (from Al Bourgeois) over top. The piece finishes with everyone intensely playing the riff.
The title tune opens with a fuzz-rock, rhythm-section riff, then the ensemble plays an elegant melody which leads into a number of excellent solos over a fuzz guitar-infused background. The slower Healing Chant: The Resurrection begins with a beautiful bass clarinet line that turns into a duet with trombone (Jean-Nicolas Trottier), then moves into an exquisitely lyrical guitar solo from Nicolas Ferron.
Augmented Reality is an excellent album which combines superb performances from all musicians with a range of intelligent and varied compositions from Deschamps. It both swings and rocks.