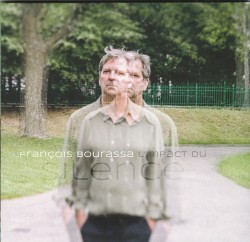 L'Impact du silence
François Bourassa
Effendi Records FND162 (francoisbourassa.com)
An entire album of solo piano music truly brings listeners into the concept that the pianist is creating. From Art Tatum to Fats Waller, to the bebop stylings of Bud Powell and rhythmically advanced soundscapes fashioned by Lennie Tristano, through Bill Evans, Herbie Hancock, Richie Beirach and countless others, the unifying thread throughout the history of jazz piano is creating one's own harmonic/rhythmic/melodic world.
François Bourassa brings us into his world with L'Impact du silence, and it is a compelling one to experience even at its most avant-garde. I had written all of the preceding text while listening to the album but having not yet read it's liner notes. The English notes are penned by master pianist Ethan Iverson, who mentions Maurice Ravel and Paul Bley in his description of the music. Two more examples of the kinds of material Bourassa's release bring to mind, and unique ones which I had not thought of.
From Small Head, the opening track, where we're met with a drone-type harmony in the key of C, Bourassa brings us into a space that is uniquely listenable while also being avant-garde. The phenomenon that makes this such a compelling album is one I see more often in live performance than in recorded music, which is that anything presented expertly will captivate an audience more than any attempt to "sell out." The level of expertise and heart behind each chord and arpeggio, regardless of how abstract, make this recording downright accessible, without compromising its uniqueness.