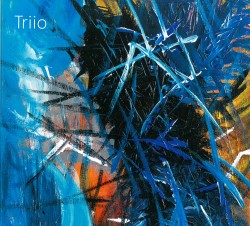 Triio
Alex Fournier
Furniture Music Records (alexfournierplaysbass.com)
Toronto-born bassist Alex Fournier has gotten together some exceptionally talented musicians for this newest album simply titled Triio. Fournier himself has penned every song on the record and it is a true and great testament to his compositional talent. For those wondering about the interesting spelling of the album title, the band leader himself mentioned that he merely added in another 'i' to indicate that the group is not a true trio; it was meant to originally have four members but eventually grew into the sextet that is heard on the record.
The album as a whole is an interesting musical journey. It offers plenty of opportunity for experimentation and improvisation but also manages to have a certain character and, to an extent, structure, throughout. It is very easy to lose yourself completely in the unique sound of the record. The music has a variety of textures, almost as if you can physically feel the different character and flavour of each piece. The track ESD is almost what you could call "trippy," a complete improvisational journey that fittingly starts off the record. Giant-Dad and Noisemaker have some underlying elements of traditional jazz slyly inserted into the bigger musical picture. Dusk has beautifully captivating and haunting melodies by great talents Bea Labikova on alto sax as well as flute and Aidan Sibley on trombone. This record offers something for both seasoned listeners of jazz and for people new to the scene.